Here at Demandsphere, we're all about a whole-team approach to building good SEO. But, how do you share SEO responsibilities across multiple departments? What should your team handle, and when should you all another team or a third-party?
Jasz Joseph, a Senior Associate and Account Manager at SyncShow, stopped by Found Conference to talk about what she calls the three pillars of SEO: technical, on-site and offsite. From Jasz' perspective, each piece represents a part of a larger structure: you can think of this structure as your "SEO house." If you're a digital marketer or SEO, most of this stuff falls into your lap. But, as any homeowner knows, some repairs are simply too big or too important to handle without professional assistance. Let's look at how large orgs can make SEO everyone's business — and how small teams can work through these three pillars.
Technical SEO: Invisible Architecture
Technical SEO, Jasz says, serves as your house's plumbing and electricity: those things that you don't see because they work behind the walls. As any realtor knows, you can enter a home with bad plumbing and electricity without immediately noticing problems — but you can guarantee that wiring problems or a non-flushing toilet will be noticed sooner or later. When you step into someone's website, you might not see technical issues, but their existence will eventually affect user experience.
Who's your team expert? 
Technical SEO may involve IT or your development team: in that case, the development team should be educated on best practices and focused on a search- and user-friendly approach. SEOs or developers should run frequent audits. 
At a bare minimum, you'll want to check for:
Broken links and 401 errors. 401 pages and redirects aren't inherently bad — they let users and search engines know that the page they're looking for is not available. But, you don't want to funnel traffic to a brick wall. Google Search Console can provide a list of onsite links that direct to a 4xx error. Check it periodically, and be sure to fix broken links.
Javascript and CSS readability. Make sure that you're not hiding text that needs to be readable. Hiding text behind "read more" tags may be necessary — but the hidden text will be given less weight by Google.
Slow site speed. Slow, laggy site speed just

asking

to be ditched by users. Google's

PageSpeed Insights

tool allows you to check your site speed, and offers a list of development fixes for slow load times. 

Opportunities for rich snippets and structured data. Schema is an essential part of any website, so don't miss on having your results served in answer boxes and knowledge panels.
General issues identifiable by an audit. As you likely know, your site needs to undergo a

strategic audit

at least once or twice per year, with mini auditing taking place more frequently. Audits should look at technical elements, but should also

provide a deep dive into the content and messaging

of your site.
Do you need to shop for outside assistance? If you're running a smaller operation or performing your own design, you'll definitely want to become familiar with back-end and server optimizations that allow Google to effectively crawl and index your site. Of course, if you're a one-person shop doing your own development (or running a site on WordPress), all of the technical SEO falls to you. If you find that plugins and free tools don't work, consider hiring an agency for a periodic audit: make sure you know which audit deliverables you want and how you'll use them.
On-site SEO: Content, content and content 
Onsite SEO is, to put it simply, the content of your website. Think of this stuff as the furniture, artwork, and home decor of our Casa de SEO.  This is the stuff you see the minute you walk into a site: blog articles, product descriptions, images and everything that makes up the visible part of your site. When you compare on-site and technical SEO, on-site is much more about matching user intent, which tech SEO ensures a good user experience.
Who runs your content show?
If you have a large marketing team, copywriters or creatives may handle onsite images and text. Make sure that your copywriters are aligned with your SEO process, and zeroed in on user intent and user language. In short, your content should speaks in in way that your prospects and customers speak. Industry-specific jargon may not be a part of the terminology your customers are plugging into search engines! Google may rank you for jargonized content, but that won't bring potential customers to your website.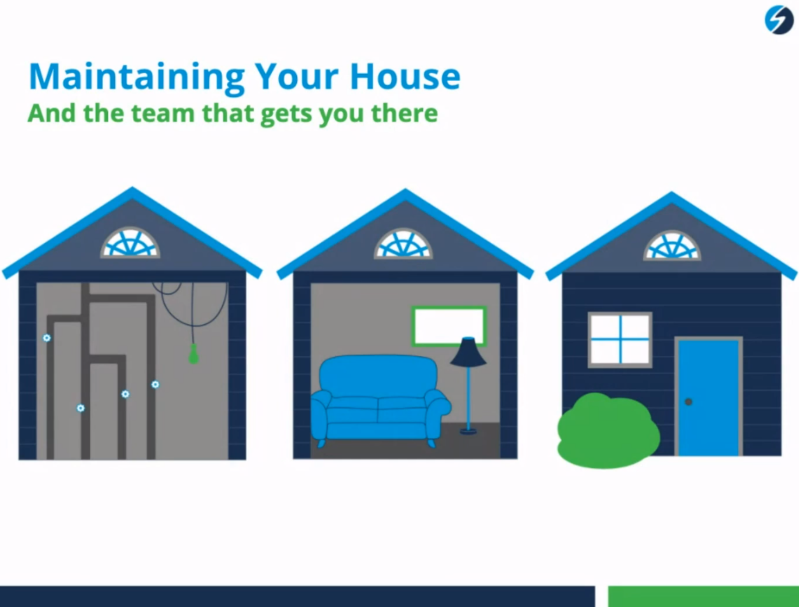 Jasz says that too many teams "set and forget" their keywords. For that reason, make sure that you never stop researching — even if you're farming copywriting to another team. Google Keyword Planner is a free tool intended to help marketers find keywords for paid campaigns — but it works well for organic, too. Answer the Public is another great keyword research tool to identify FAQs, comparison terms (search terms containing "versus" or similar) and other long-form searches. And, of course, Google Trends is still a useful tool to explore popular search terms.
Thinking of outsourcing your on-site content? That may make sense, especially if you're repopulating thousands of product descriptions for a an eCommerce site, or you don't have time to dedicate to a text-heavy blog series or set of articles. Make sure your hires are a part of the keyword research process. And, don't give copywriting duties to a freelancer (or employee!) with zero content knowledge. Since content marketing depends on authoritativeness, your content needs to be useful, accurate, and specific.
Building Offsite SEO: Mentions and Links
You can think of offsite SEO as your home's landscaping and general curb appeal. This element of search strategy is all about the information users see before entering the site: links in the SERPs and on other sites, social media marketing, and brand mentions. Offsite SEO includes all of the actions and elements that exist outside of your site, but affect your site's search performance. Offsite SEO is primarily measured by the number of high-quality websites linking back to your website.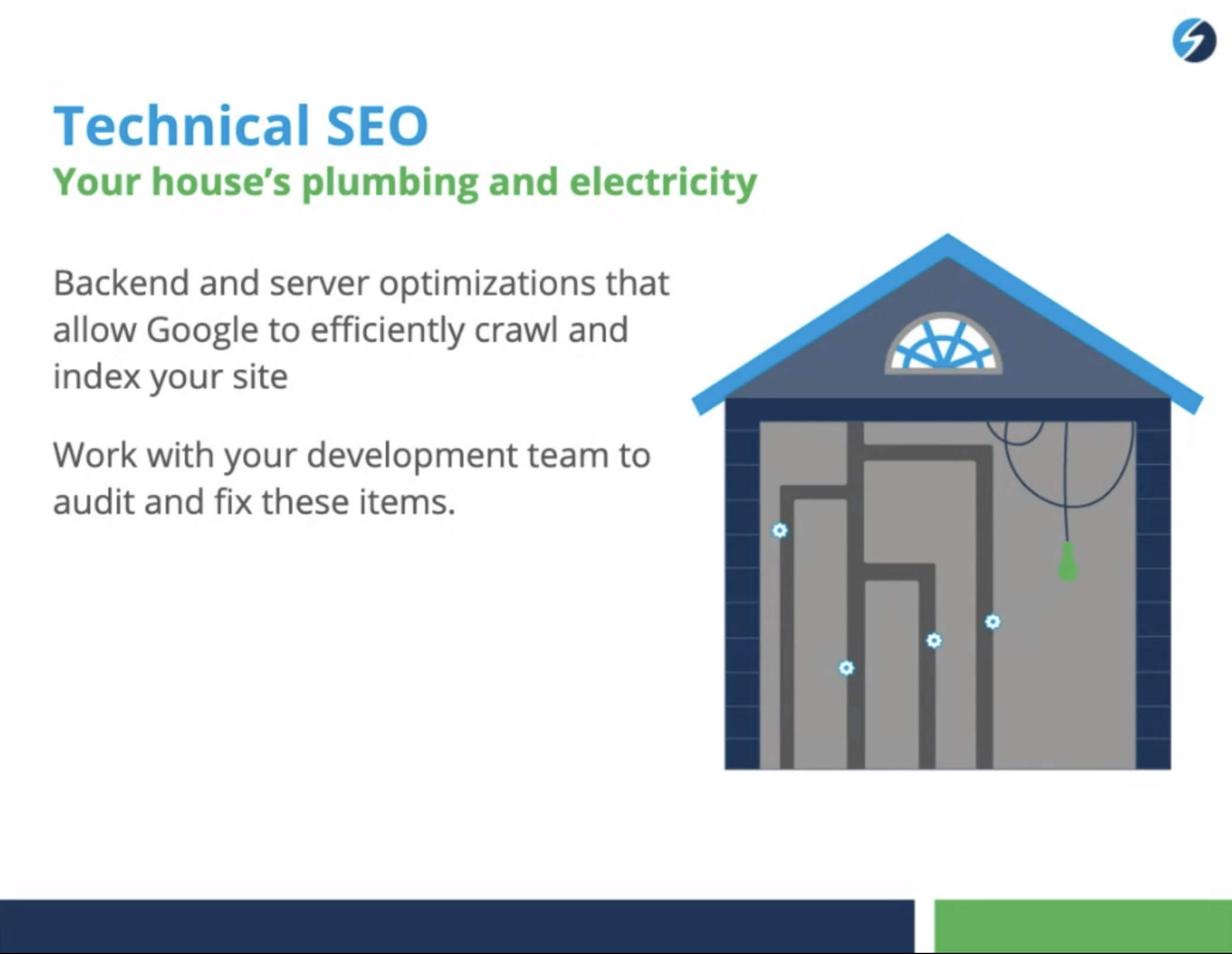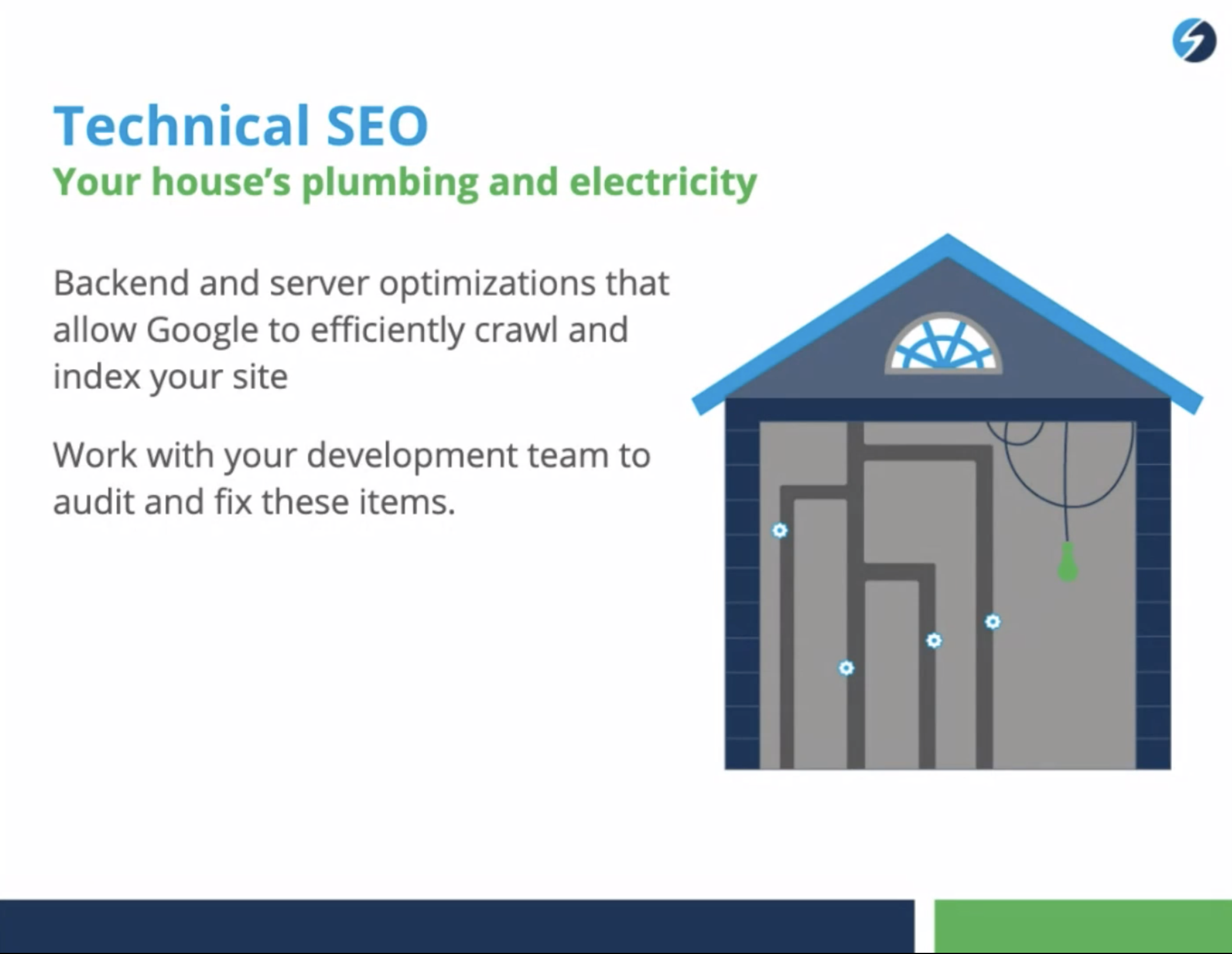 These links show that credible sites link to you, increasing your site's authority (that's what makes media sites and industry publications such awesome locations for inbound links). Links from topically similar websites increase search engines' association of your site with those topic. Even anchor text matters, as it is recognized as important, relevant search engines. Inbound links also lead qualified traffic to your site — these users are likely looking for what you have to offer.
For nearly half a decade, SEO experts have pointed to "linkless" link building as the future of optimization. Google and Bing have stated the importance of "implied links." This concept references brand-specific mentions that relate the importance of your brand to users and search engines alike. In one Google document, Google states that, "An implied link is a reference to a target resource, e.g., a citation to the target resource, which is included in a source resource but is not an express link to the target resource," and says that these implied links do impact rankings.
So, who "does" offsite SEO for your company?
The best way to get backlinks? Naturally. You create an awesome, easy-to-use site, so it draws in tons of traffic and generates inbound links from every expert who sets eyes upon it. This isn't necessarily something you can outsource — maintaining offsite SEO is a whole-team effort. To ensure quality links, you may need to:
Task your PR or marketing team with ensuring earned media mentions. Even if a site doesn't link to yours, high-quality brand mentions may impact your SEO.
Make sure that your social presence is well-maintained and earns traffic.
Ensure that your copywriting team has the tools necessary unique resources that deserve links — from other blogs, articles, and sites.
Work with development to make sure that the site is visually appealing, clean, and highly usable. And, backlink to your own pages, using anchor text to build authority for onsite content.
If appropriate, work with industry partners, local organizations, and complementary companies to create a beneficial network of backlinks.
While backlinking may sound like the SEO of the early 2000s, it's still important today. And, the power of connection is no longer limited to explicit links — every positive mention helps.
Can my team build good SEO in-house?
Just like any good homeowner, you'll need to decide whether to delegate certain activities to contractors. It's all about the scale of the work and the size of your team. If you have a small team focused primarily on content, it may make sense to hire a consultant for tech SEO. If you're a development team, maybe you need copywriters. And, if you're a one-person team, make sure to take advantage of SEO resources available to you.
Need a hand with your SEO? Let us know, we have a proprietary enterprise platform and solution and services teams to help you reach your goals.