We say it all the time: Authenticity is key to creating an engaging audience experience. However, some organizations can't allow audiences an up-close-and-personal look — especially nonprofits, healthcare, and government agencies. How do you create great content when external forces prevent you from sharing your success stories? At Found Conference, we talk about building authenticity in red-taped industries.
One brand's success story with creating authentic content
Michael Sanders, one of our Found speakers, serves as Associate Director of Marketing and Communications with the National Telecommuting Institute (NTI), a non-profit focused on placing people with disabilities in work-from-home call center jobs. Before he began building a new marketing department for NTI, the non-profit primarily reached its donors and clients through word of mouth — and one well-loved YouTube clip from the early 2000s. 
When television was still a prime source of information for most people, NTI was featured on the Today Show, which shared a fantastic overview of its services. However, nearly 20 years later, NTI had lost its status as a household name — and it struggled to meet its mission of registering new clients. NTI recruited an entirely new marketing team to focus on client outreach, with Michael at the helm. With the inspiring mission of helping people with disabilities find gainful employment, NTI's marketers hoped to build the voice of that work into branded content.
The new marketing team quickly found roadblocks to sharing the stories of its clients and the employers with whom they matched those clients. Employers that partnered with NTI for staffing often held non-disclosure agreements and could not or would not give testimonials regarding their experiences — so testimonials from big-name employing partners weren't a possibility. And, rules surrounding the use of clients' personal information barred interviews with NTI's existing clients. 
Without being able to share the stories of clients or employers — the two groups that NTI serves — Michael says that building authenticity was a daunting task. Eventually, the team turned to a mix of content marketing, the use of influencers, and traditional mediums to become a voice in the disability advocacy space — even without sharing information on NTI's own clients. 
Based in the Boston area, Michael began with regional connections. His team made contact with sports, radio, and television personalities who had connections to people with disabilities, and asked them to perform public service announcements on behalf of NTI. By asking for assistance with voice acting, NTI was able to build name recognition in its local community.

On social media, NTI used its channels to leverage awareness days and current events to engage people on causes related to disability rights. Using Facebook and Twitter, NTI covered current events as they related to people with disabilities, providing shareable information on such national events as the Paralympics and important dates for the civil rights of people with disabilities. 

NTI's marketing team created a cohesive branding strategy focused on a hopeful message and, as Michael says, "no awareness ribbons and no stock photos." By speaking to the real stories of people with disabilities, instead of backing into generic phrases, Michael's team was able to use the language of disability advocates. 

NTI partnered with other nonprofits with similar goals. By placing content in partners' newsletters, appearing on resource pages run by other disability advocates, and partnering for events, NTI improved search engine optimization and built authority — not to mention name-recognition.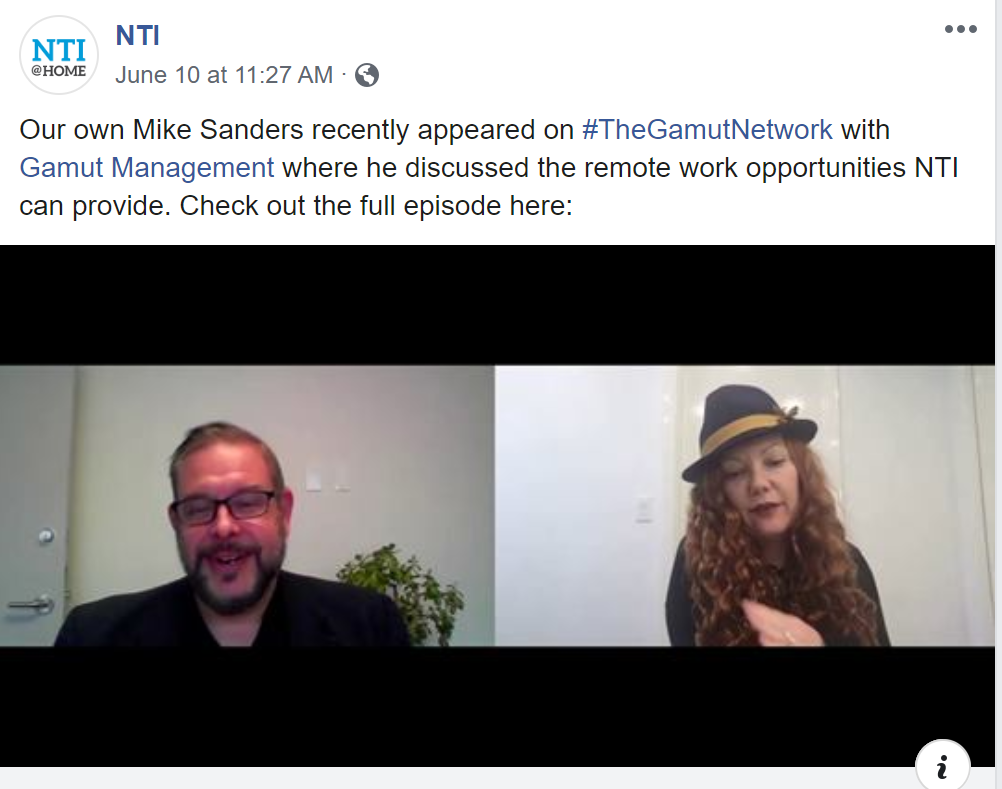 Michael says that this cross-channel, holistic approach led to a great deal of earned media — which, given the organization's small marketing budget, was a huge benefit. As NTI positioned itself as an authority on telecommuting for people with disabilities, it became a go-to source on the topic. This grassroots approach led to more awareness of NTI's brand, which led to interviews with local news media and podcasts. That exposure increased awareness brought a new cross-brand audience, and earned the attention of major brands like Coca-Cola and Microsoft as those brands sought to share the stories of people with disabilities and organizations for people with disabilities. 
Red-taped industries aren't limited to social services or healthcare. For example, certain laws bar marketing alcohol to minors, and Google, Bing and Facebook strictly limit paid advertising for alcoholic products through their platforms. And any business advertising to children under 13 through online channels must comply with the Children's Online Privacy Protection Act. And, various financial regulations exist for those operating in banking and mortgage markets.
How can you help your brand to shine through the red tape? Here are a few ideas to get you out of a regulatory rut, and to keep your brand moving forward.
First, find your boundaries and set your goals
If you work in a sensitive industry you may be working under regulations that make content marketing tough. Maybe you can't garner reviews or testimonials for the great services you provide your clients, or perhaps some of the data that shows amazing performance contains personal information. To keep your messaging fresh, acknowledge those constraints. Think through the following:
What information would you like to share with your audience, and what may not be ethical or legal to share? 

Where can you market? Are paid ads available to you, or do guidelines from industry or government regulators keep you from certain expenditures?

Will ad targeting options work against you? Due to anti-discrimination laws, you may not be able to deliver Facebook or AdWords ads to, say,

only

people with disabilities or

only

people of a certain race. Make sure you have a grasp on advertising rules to keep your ads from getting rejected.

Understand the tone that your audience expects, and that stakeholders expect you to deliver. If you're working in government, a less familiar tone (and a lot of the "royal we") might be necessary in press releases. If you're trying to cure cancer, a lighthearted feel might not be appropriate for your homepage.

Is there certain language that must be included in your messaging? In more industries such as finance and home insurance, you may need to include certain disclosures, follow mandated marketing guidelines, or use set CRM procedures. Know the regulations, rules, and ethical standards for your industry, and stay up-to-date on changes.
Next, get a grasp on the goals of your content. If you're doing human services or nonprofit work, it's likely that your definition of a conversion has little to do with earning the almighty dollar. Instead of chasing a revenue goal, your organization might be looking for new client sign-ups, units of food distributed, educational newsletters sent, or donations received. Keep the mission in your mind as you determine your messaging.
Find your niche
From there, determine what value your content can provide, and how users find and engage with that content. Working in a highly-regulated arena doesn't mean that you must take a "just the facts, ma'am" approach — but you may find yourself guiding with informational content over the warm and fuzzy stuff. 
Keep the user in mind. How do searchers typically come across your content — organically, through referrals, or by more traditional advertising? Is your organization a recognizable name, or should user education start with building basic understanding of what you do? What's the knowledge level of your typical audience member, or of the audience you want to reach? Keep these concepts in mind as you create content, and best-size your content to meet your users where they are.
Become an educational resource. If you're working in a red-taped industry, it's likely that you're not in layman-friendly territory. Is there space for an explainer article or series of videos to help users navigate your services? Creating educational material is a great way to build SEO-friendly material and position yourself as an authority in your field. Infographics make excellent, shareable social content — which can increase the virality of your brand.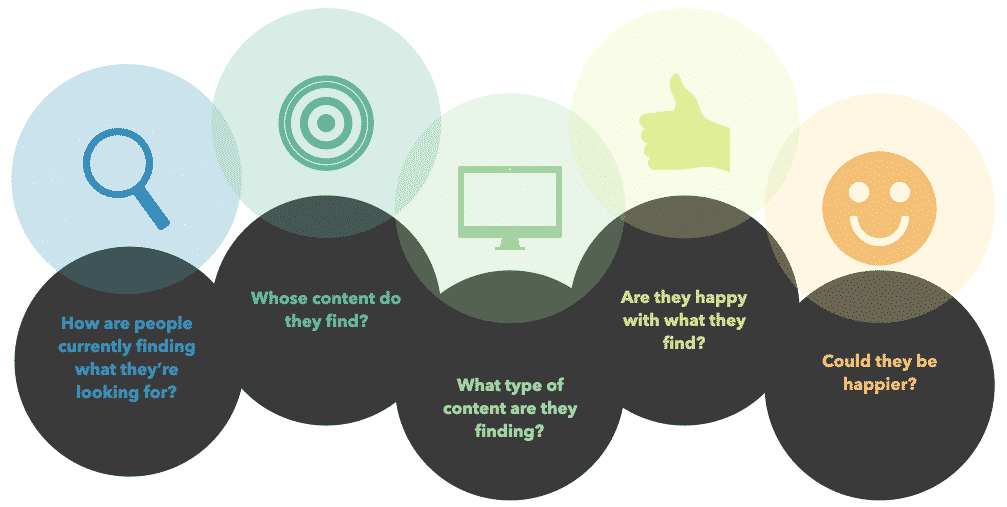 Build partnerships. Even organizations in highly-regulated industries don't work in a vacuum. Think back to Michael's example of partnering with local non-profits: at what table can your org find its place? You may also want to seek out influencers that may be able to add authenticity to your brand through their own stories.
Put people first — even when you can't name them. A lack of testimonials on your website doesn't mean that it has to be cold, impersonal, and stocked with awareness ribbons. Consider telling the story of your brand from the brand side, and demonstrate the positive ways your org interacts with clients.
Make it personal when you can. Deliver personalized content when you can, and create email and web categories that allow users to look for the information that's highly pertinent to them. Users respond better to information that's highly tailored — so allow them to opt into relevant info.
Industry regulations can make content marketing feel difficult — but content creation just requires a bit more creativity, with an eye toward compliance. Red-taped industries are just as much about authenticity as any other community — and you can add a human element without adding your clients' literal human faces.
If you're looking to add content that builds a community, let us know – we can help you with topic discovery, keyword research, and channel management.