Accelerate your keyword research
Google Search Console Keyword Insights
Our True Keywords feature mines Google Search Console for up to 500x the number of keywords you normally see in Search Console by default. Bring your actual search traffic to life and connect it to all of your other data, including content and tracked SERPs to move faster in the SEO market.
Discover the True Keywords driving traffic to your site
One of the key challenges in keyword planning and management is knowing exactly what to target.

There are so many candidates, including Clickstream, Keyword Planner, and more. But one of the most valuable tools in your arsenal is Google Search Console (GSC).

The problem is, it's not always easy to get a full picture of the complete set of keywords driving traffic to your site.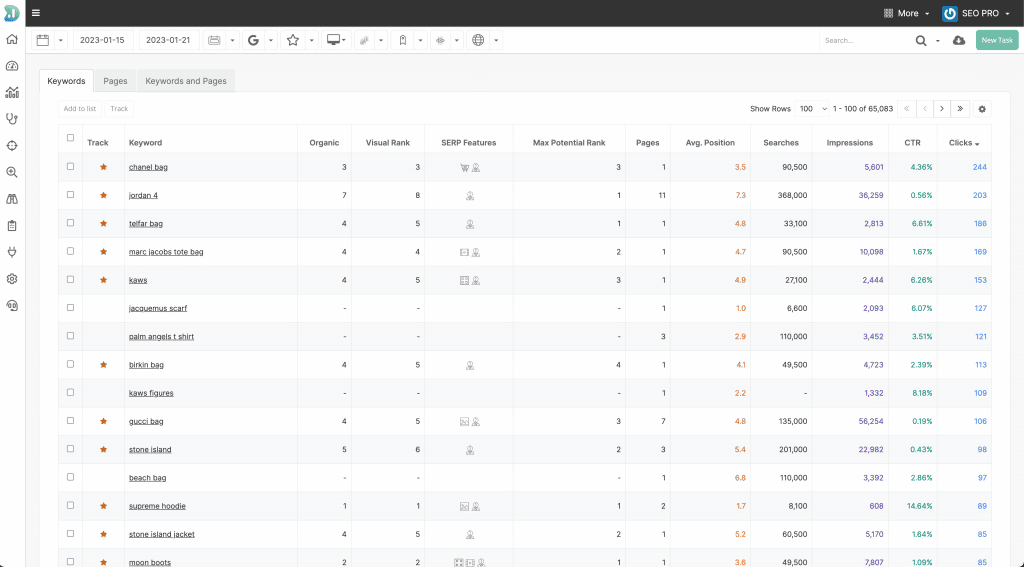 Search Console itself certainly doesn't make this easier because it limits the number of keyword rows you can see in your account.
We have a solution for you called True Keywords because our GSC mining capabilities can 500x the number of keywords you see by default in GSC.
We have some customers who are able to discover up to a million additional keywords via our tool, and that is just via one property.
Remember, just because these keywords are driving traffic to your site in some volume does not mean that you are winning for those keywords.
Import keywords directly from GSC into your keyword management and get to work with our automated pipelines and forecasting tools to help you quickly filter and prioritize your workflow.