Limitless Rank Tracking
Large-Scale Rank Tracking
The team behind DemandSphere pioneered large-scale rank tracking in the SEO industry and has been providing enterprise-level SERP intelligence to customers for over 15 years.
Monitoring is critical to the workflows needed to rank well in the competitive SEO landscape.
The platform and tools we provide make it easy to track rankings, but we go much further than this with our focus on monitoring the whole shape of the SERP.
SEOs are familiar with the impact that the evolution of the SERP, new SERP features, and constant layout changes have on rankings and your company's actual visibility.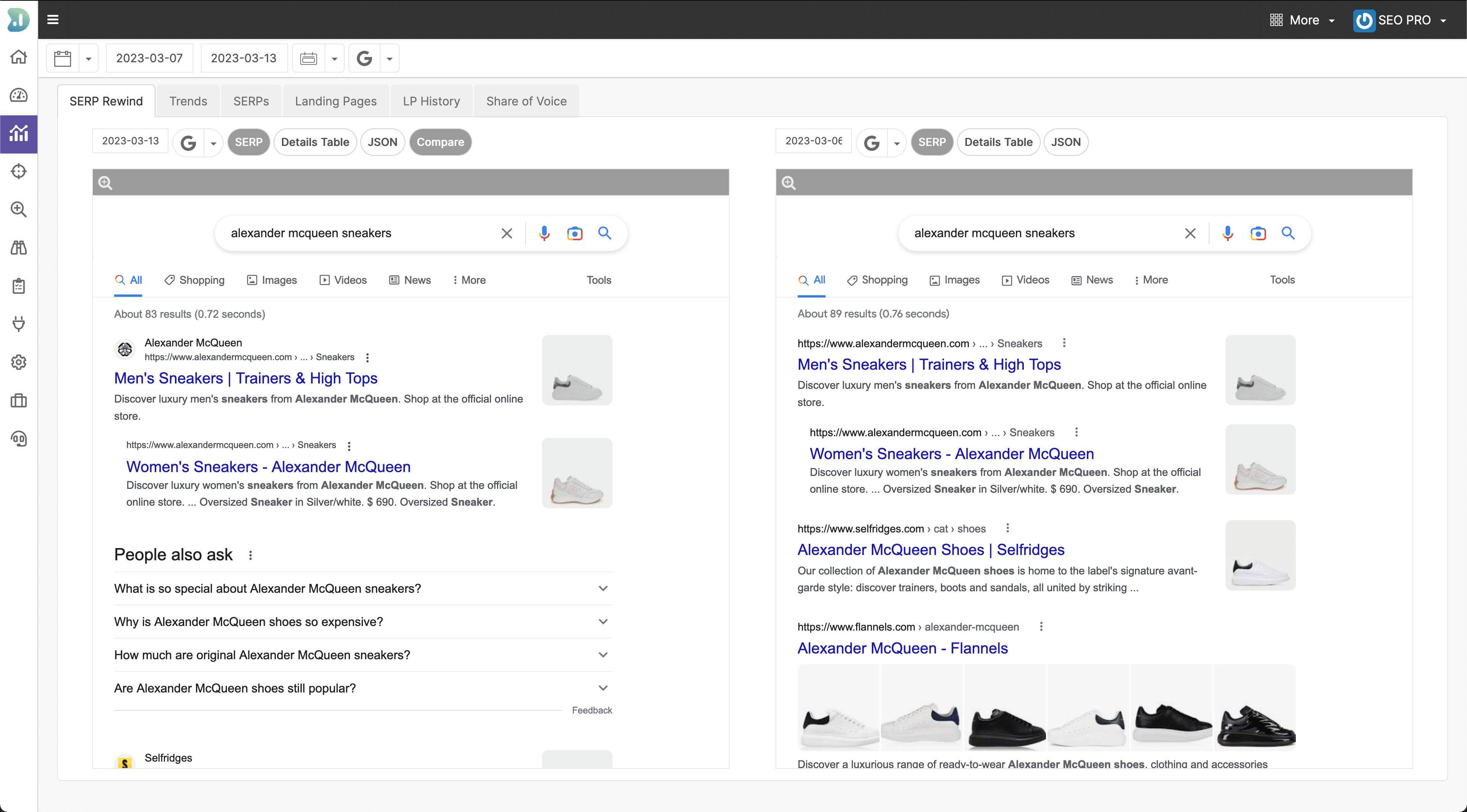 This visibility, which we can accurately measure using our Visual Rank, Pixel monitoring, and Share of Voice metrics, gives SEO and content teams an insight not possible with other tools. These advanced metrics are available for monitoring large portfolios of sites, competitors, and adjacent brands.
Our alerts, dashboards, and APIs enable SEOs, data teams, and growth teams to work together to push their brands into higher growth and market penetration levels.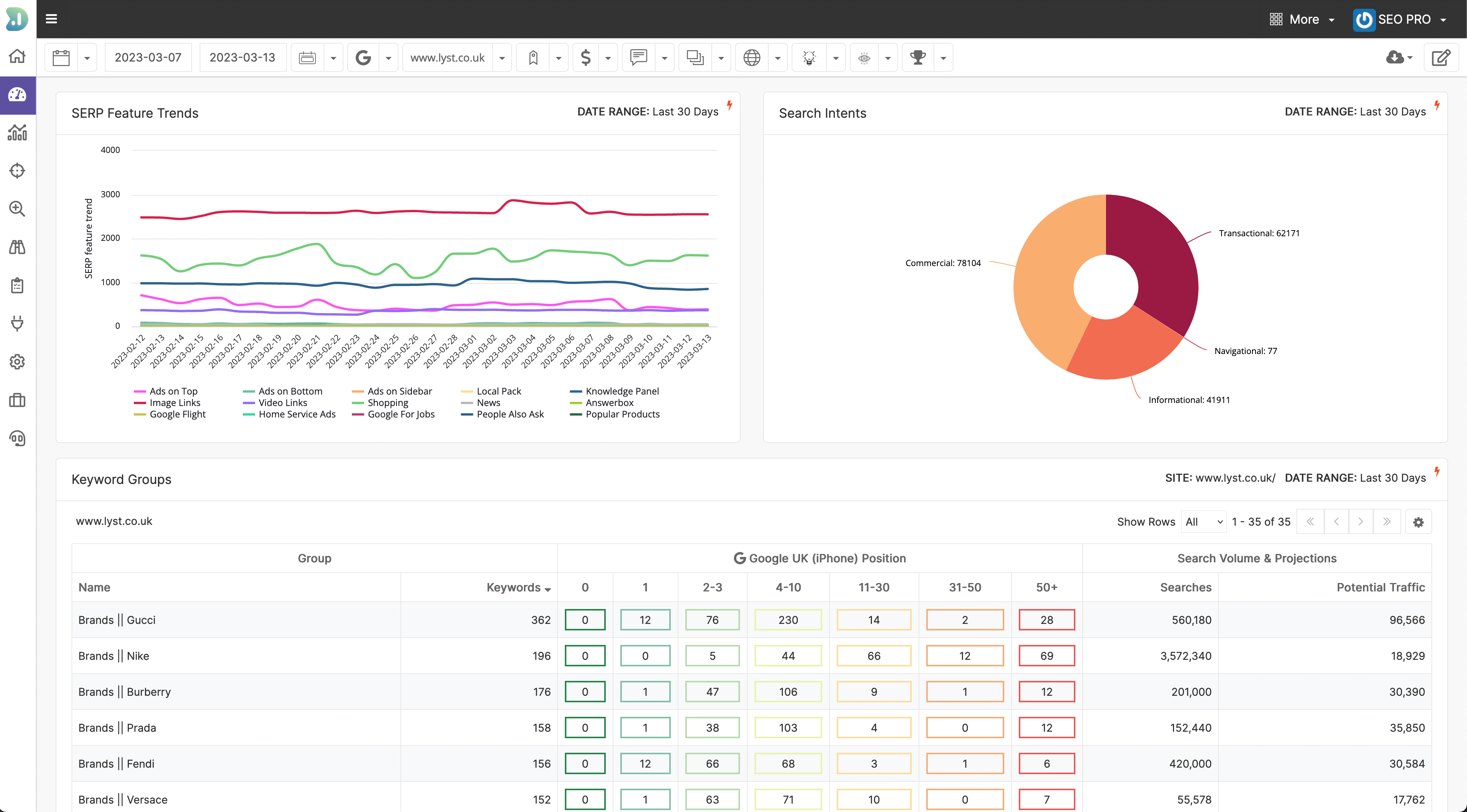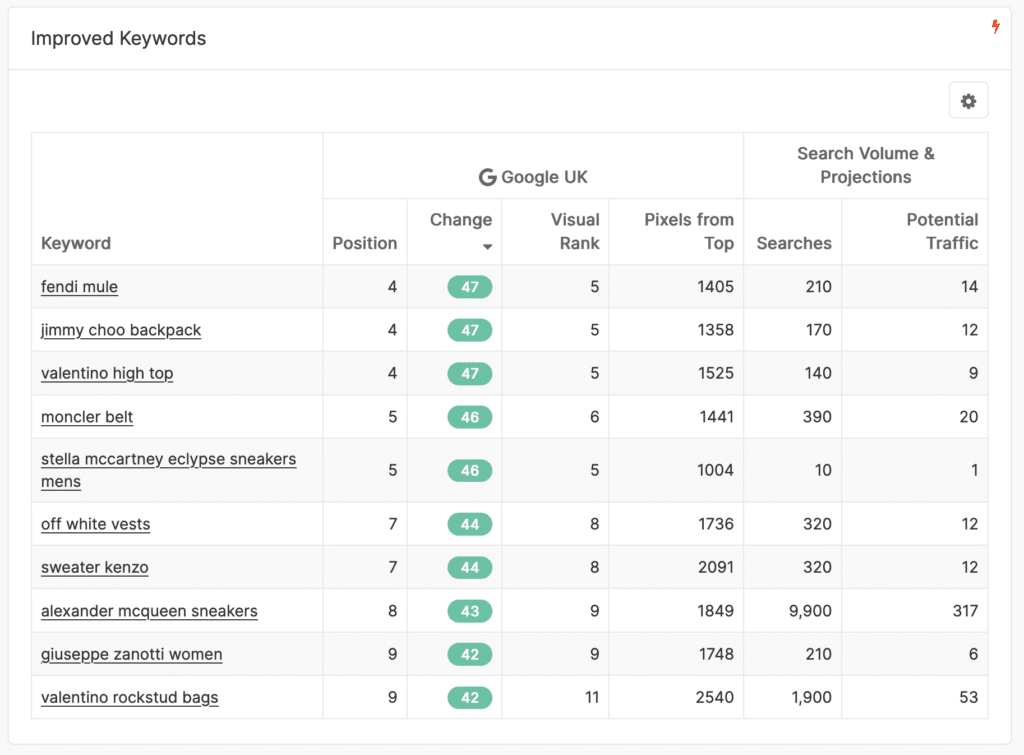 We track all major search engines, including Google, Bing, Yandex, Baidu, Naver, and we are always adding more.
Our enterprise customers track millions of keywords daily, for desktop and mobile devices, across 25 global markets, for a holding company of 40+ subsidiary companies.
This includes alerts, dashboards, zip / postal code level rankings, API integrations, data warehouse automation, and unlimited users.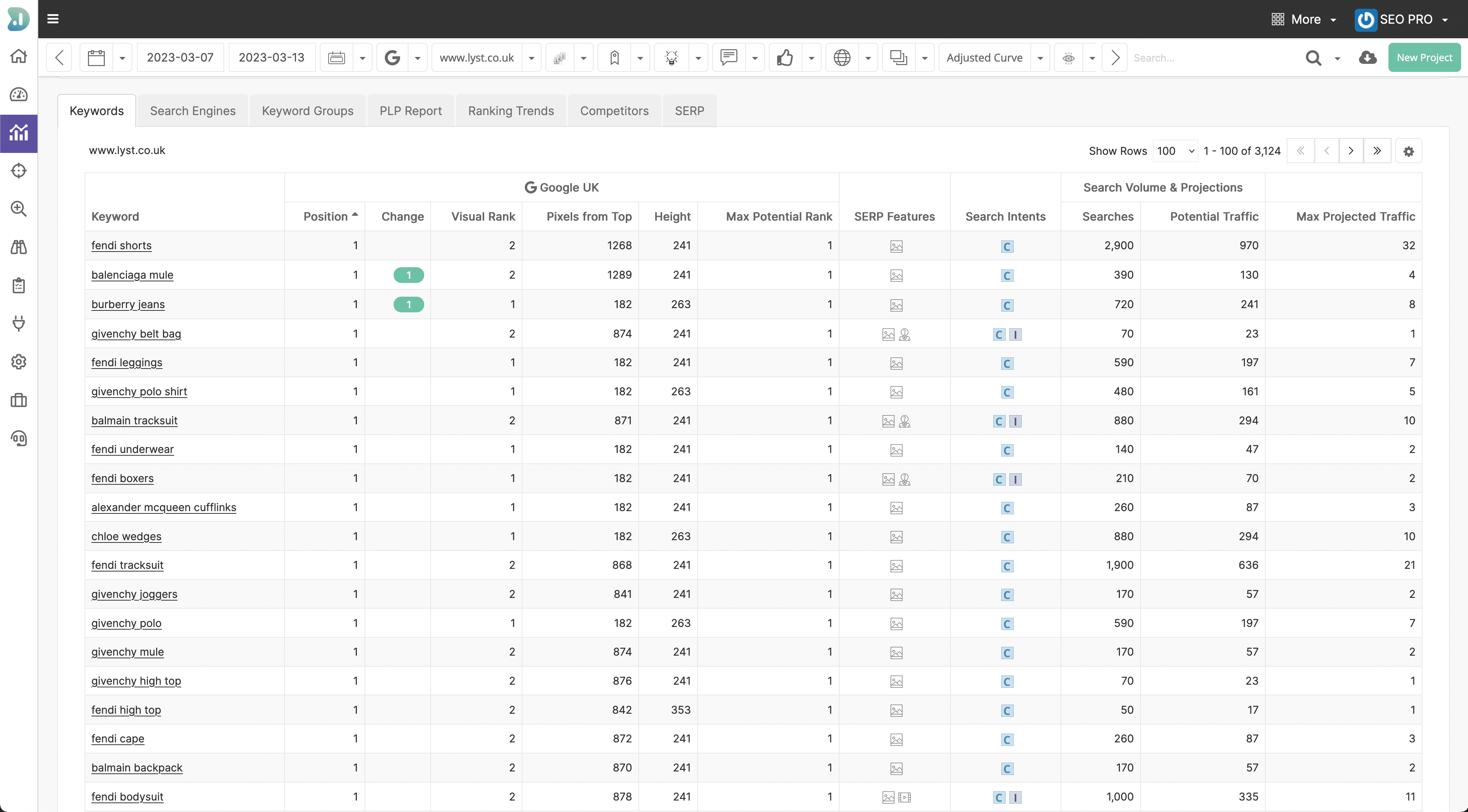 We believe in setting your teams free from arbitrary limitations on usage to protect the bottom lines of vendors that have higher cost structures than we do.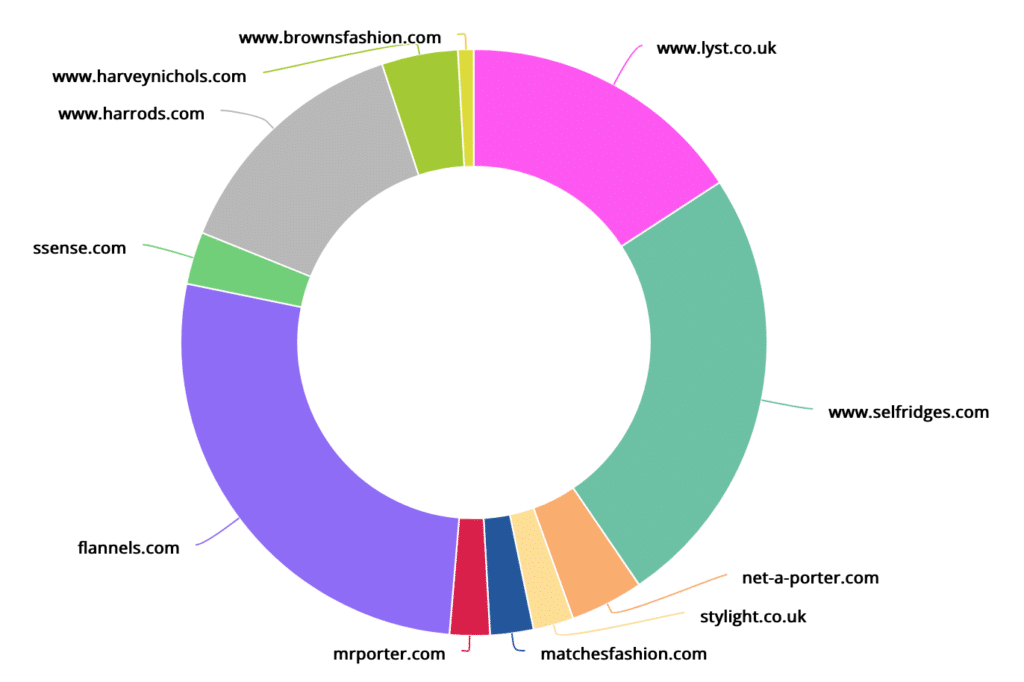 We have built a multi-stage, real-time rankings QA operation to provide the most accurate and up to date ranking data for our customer.
First, we have automated layout and SERP change detection built into our operations. This looks at the SERP visually, the same way a user does. Our layout change detection algorithms can detect anytime Google or the other search engines make a change to their HTML, so our parsers can adapt.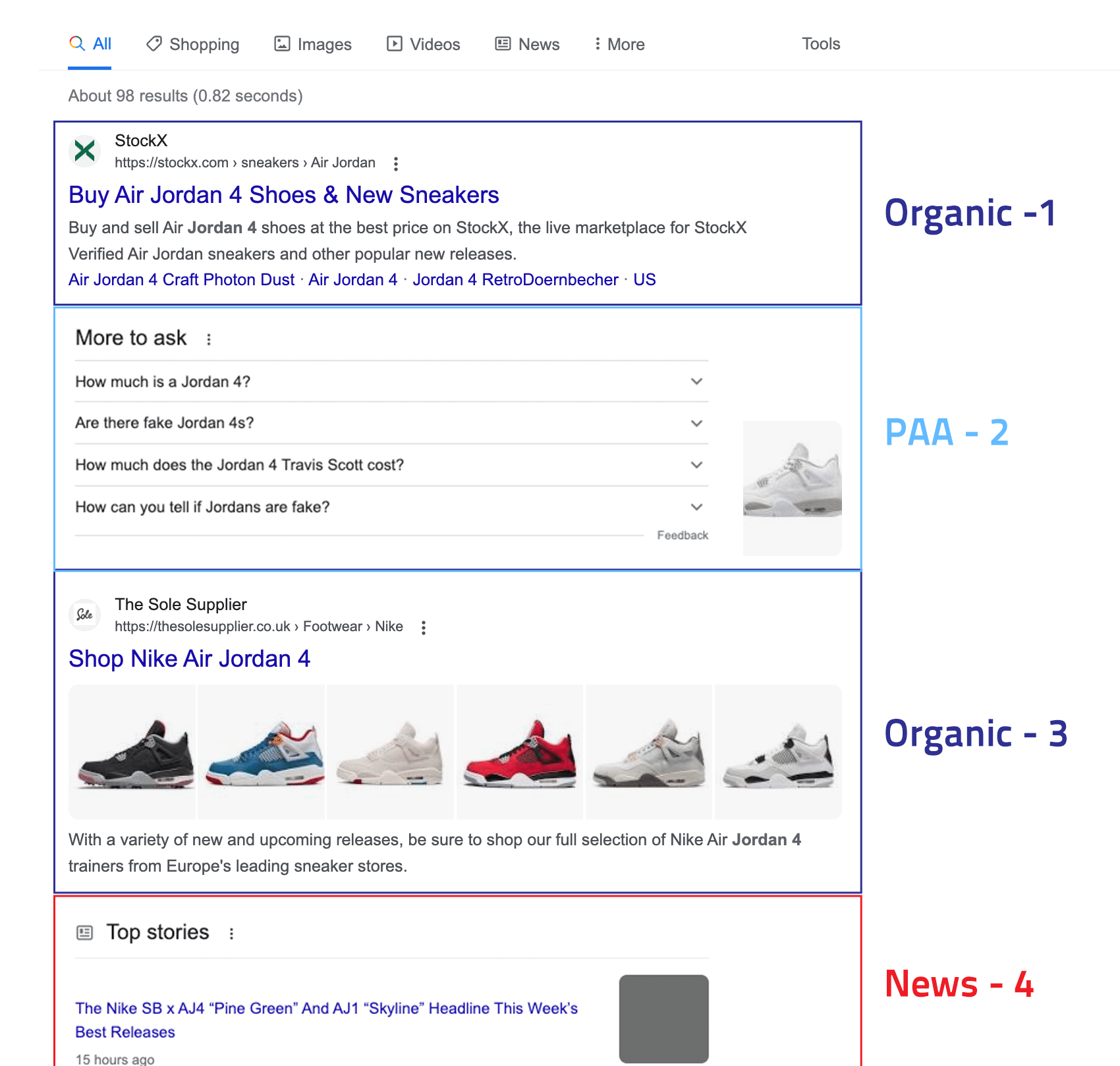 Depth is the other component to our SERP monitoring.
Depending on which of our offerings you choose, you can get everything from quickly daily rankings with all the details about visual ranking, pixel depth, competitors, and more to the most granular and in-depth data on the SERP via our SERP Intelligence offering.
Nobody offers more depth and accuracy than we do.
Some examples include:
keyword groups
content groups
smart groups for programmatically-created segments
many types of filters
Our tools are designed to help you build the right segment, target specific URLs for specific keywords through our Preferred Landing Page management tools, which enables you to avoid keyword cannibalization and much more.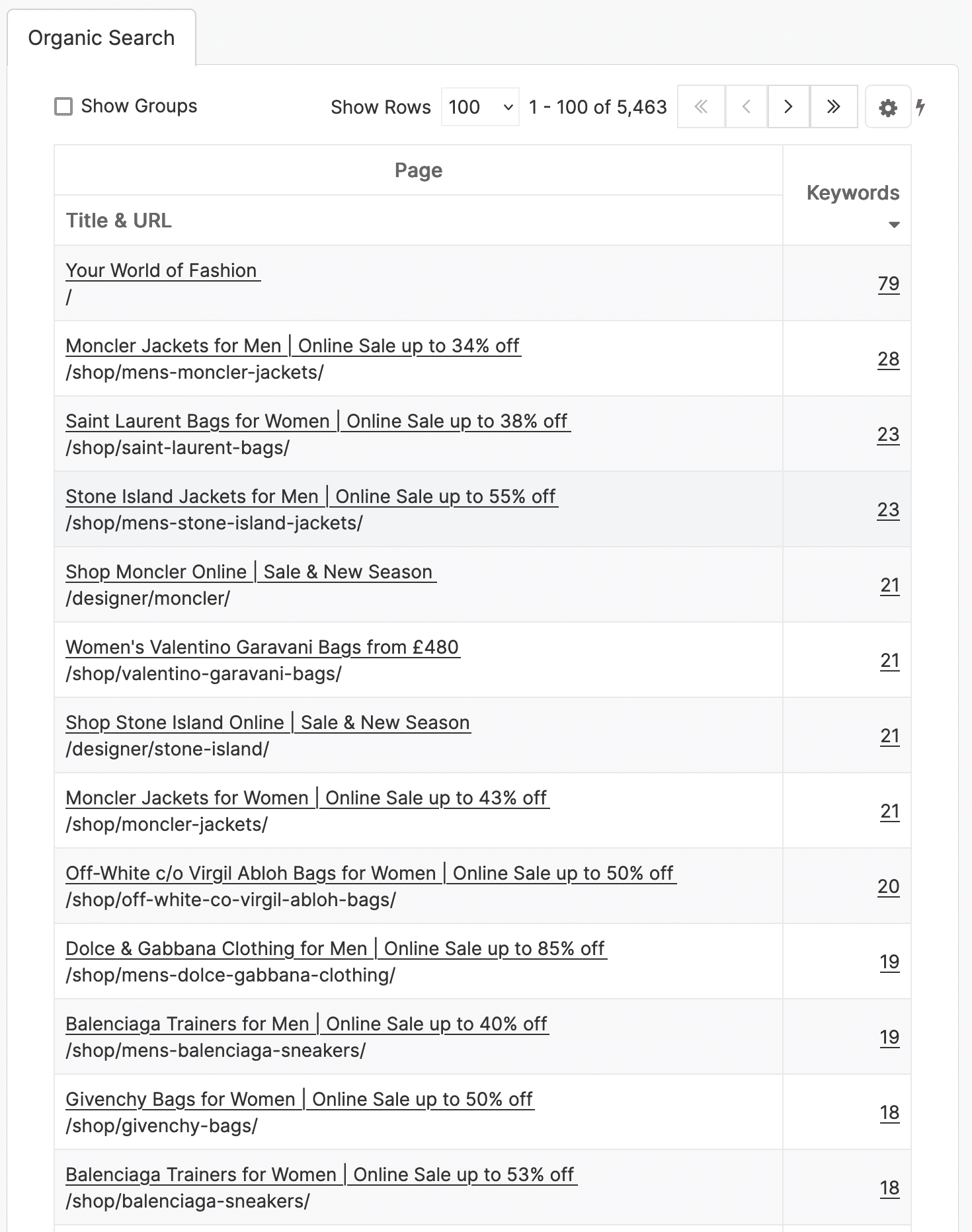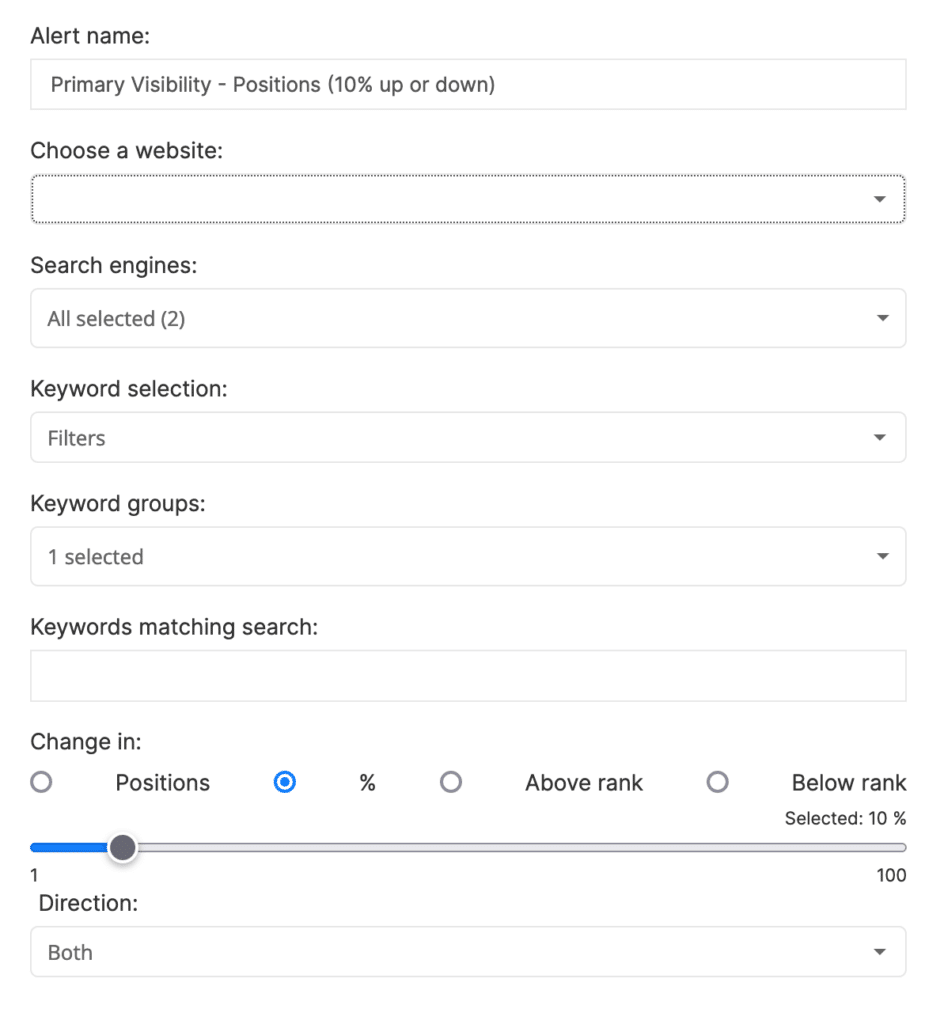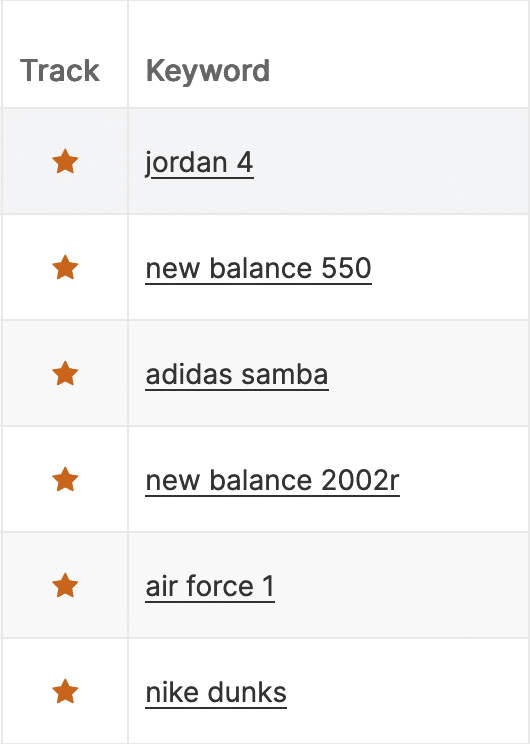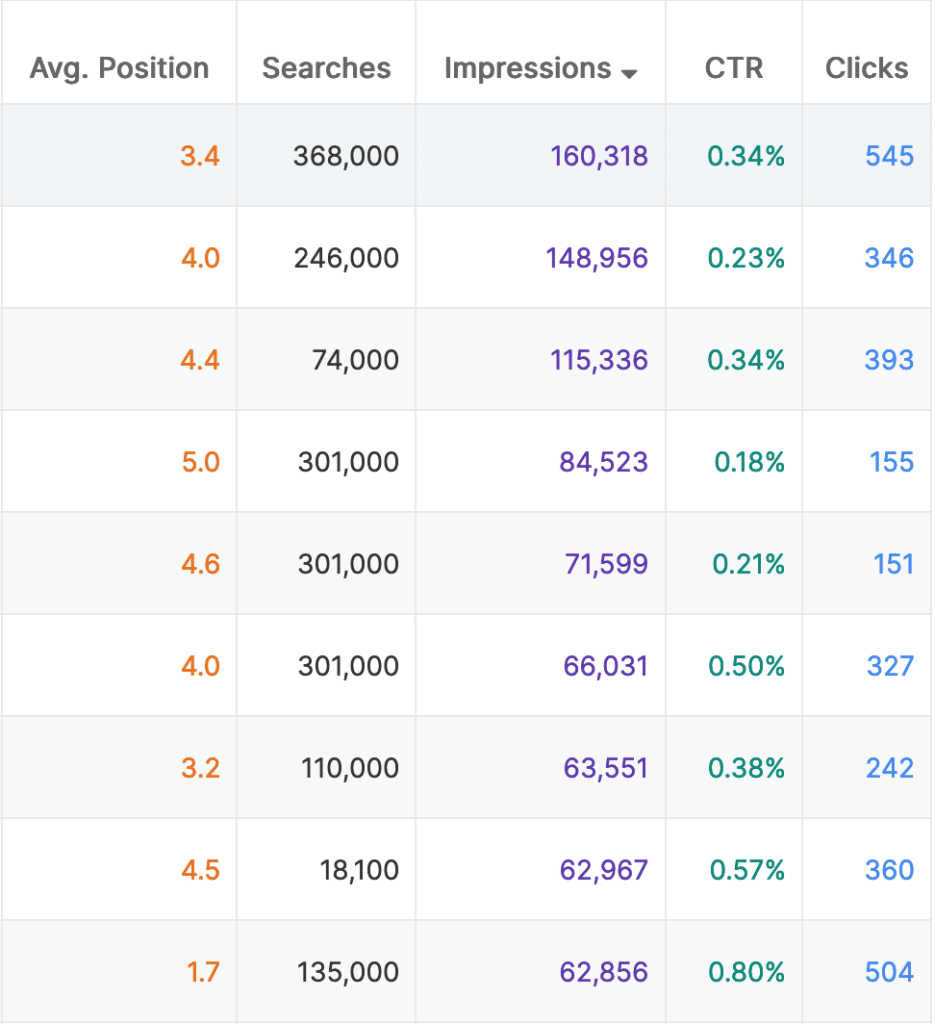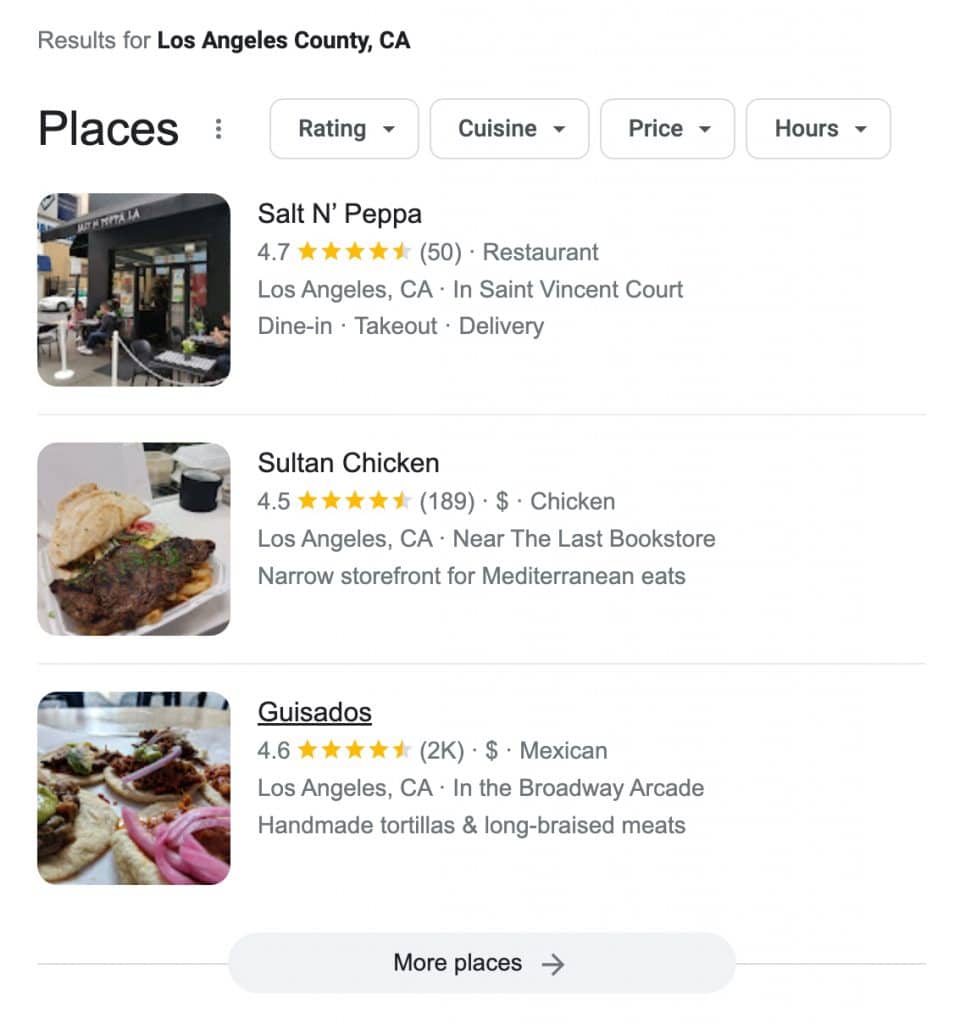 Integrate with your other data sources
Integrate easily and on a deeper level with our Google Analytics and Google Search Console connections. Export your data to Google Drive, BigQuery, and more.

See an integration target we don't yet have? Let us know you need it as a customer and we'll make it happen.
Google Analytics
Integrating Google Analytics with DemandSphere is the first step toward building a complete picture of the value that SEO traffic brings to your business.
Google Search Console (GSC)
Our GSC integration rounds out the core of your ranking, traffic, and search visibility metrics, providing a full, 360-degree view of not only your rankings but also how searchers are interacting with your content.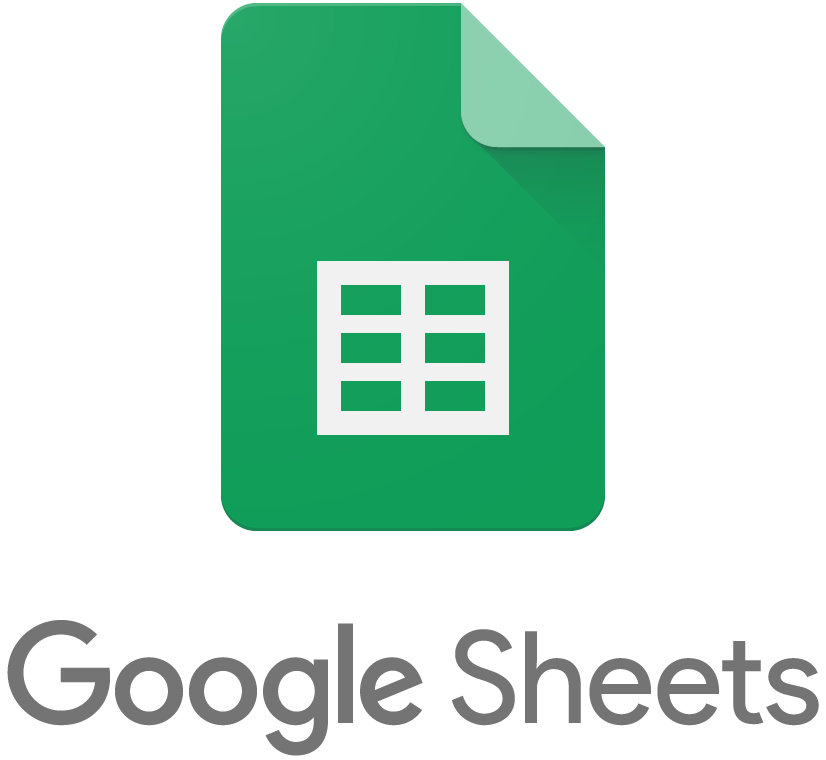 Google Sheets
What could be easier than sharing spreadsheets and CSV files? Well, lots of things really. And one of them is Google Sheets. Integrate and share your data via Google Sheets with our connectors.
BigQuery
We went a little crazy with our BigQuery integration, because we built it on top of our SERP Intelligence dataset, the most detailed and accurate database of SERP data on the market. Sync your reports directly into BigQuery and enable your entire BI stack.
Looker Studio (formerly Google Data Studio)
Once you have your data in BigQuery or in a Google Sheet, you can easily build any dashboard you want in Looker Studio.
We try not to reinvent the wheel on building custom connectors, but instead support our customers with dashboard templates, and even custom development, if needed, on new dashboards.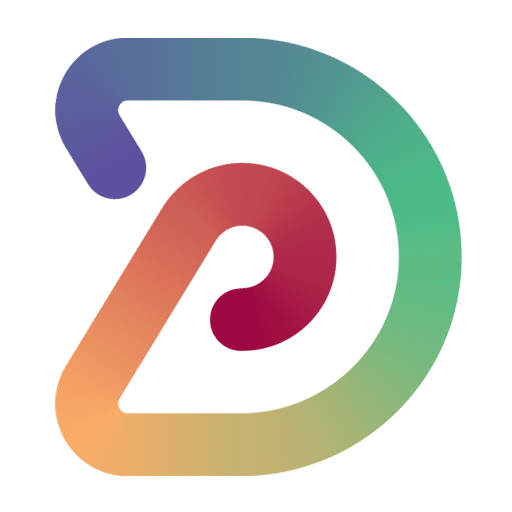 APIs
We have a variety of APIs that cover everything from reporting, to automation, and big data pipelines.