SEO Reporting & Management
Keyword Management
Keyword Management is part of the Data Management process, essential in winning at SEO. The companies who win at SEO take keyword management to whole new levels, and DemandSphere makes this whole process a lot easier.
Keyword Management is a critical yet overlooked part of SEO Observability and Monitoring
It doesn't take much to convince customers that data is the basis of sound strategy in SEO. But it does take a little more somehow to convey a proper appreciation for the importance of solid data management when it comes to keyword research, tracking, and content optimization.

Proper data management forms the core of any digital marketing execution and SEO is no different.

DemandSphere makes it ridiculously easy to manage any volume of keywords, assign groups, group keywords automatically based on rules, and more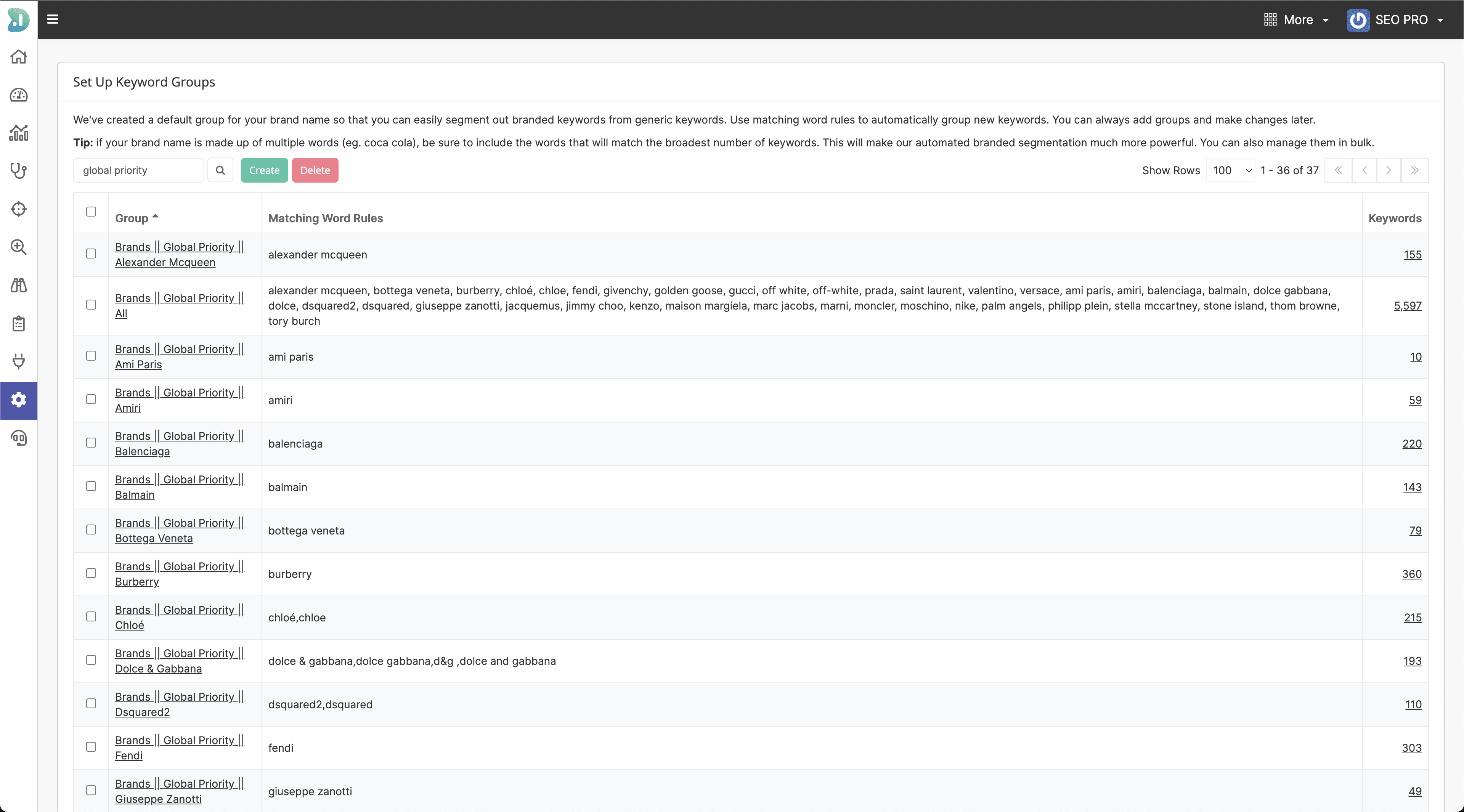 Research Keywords
DemandSphere supports many options for adding keywords to your portfolio. Our research tools allow you to go from discovery to management in seconds.
Import Keywords from Google Search Console
Our True Keywords feature mines Google Search Console to discover up to millions of keywords driving traffic that you probably didn't know about. Even better, you can start tracking any of these keywords with a single click.
Group Keywords
When you're grouping keywords, you want to get in and out as fast as possible. Our grouping rules enable you to group thousands of keywords with a single rule and if you want to get real fancy, you can upload spreadsheets with your exact desired taxonomy and get results in minutes.
Tag & Segment Keywords with Groups
Our keyword groups are built on a tagging schema, which means you get the best of both worlds in terms of hierarchical group management and the ease of tagging systems so you can easily cross-group, filter out duplicates and more.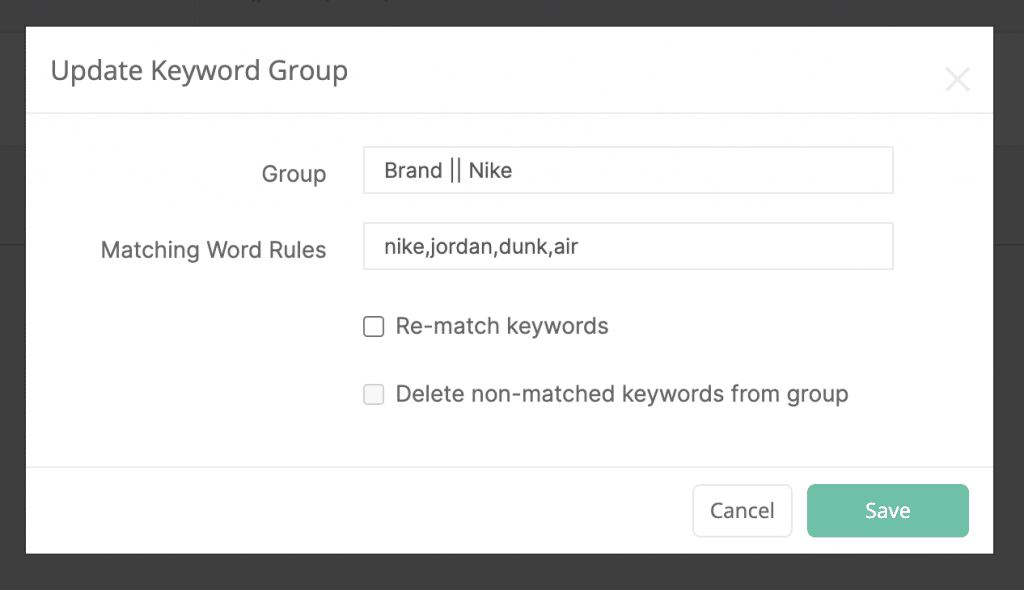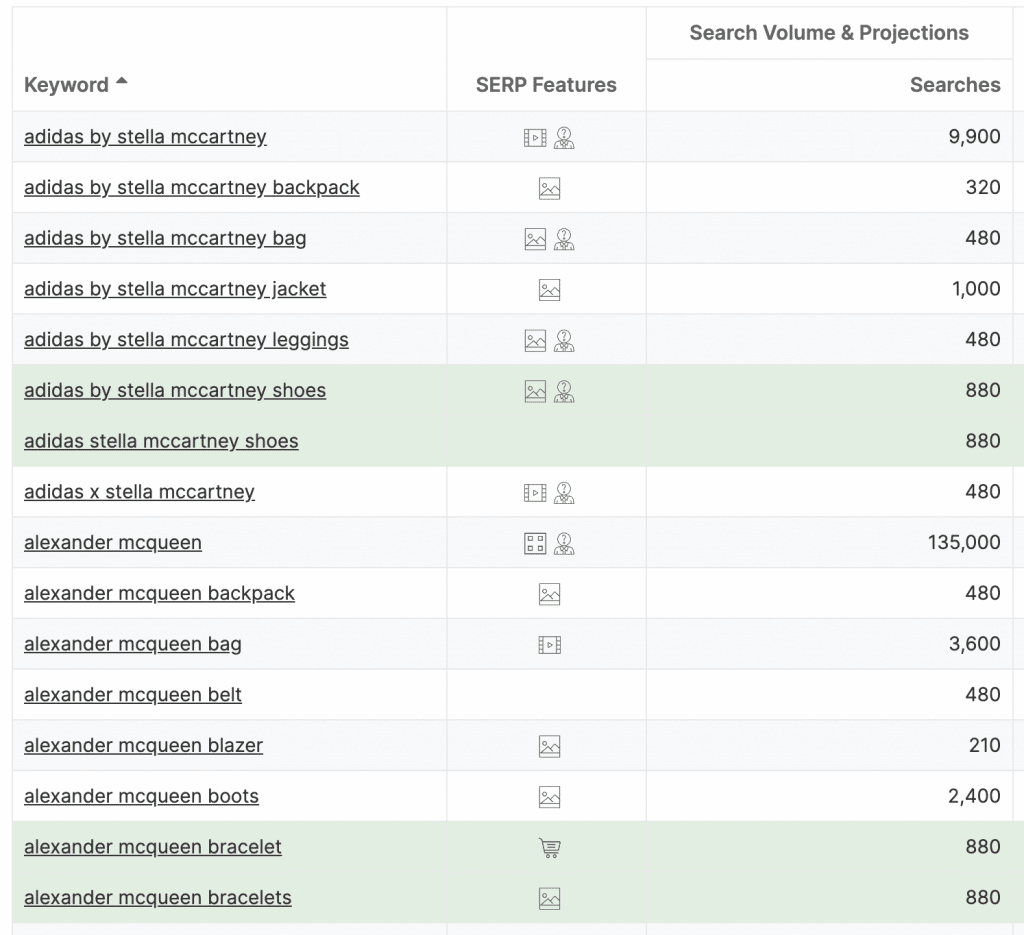 Eliminate Search Volume Inflation
Our custom ML pipelines allow you to spot potential duplicates, near misses, and more risks to your portfolio and forecasting strategies.

Our algorithms go far beyond simple NLP to identify potential duplicates and overlapping topics to filter both for relevancy and impact based on metrics from GSC, your traffic, content insights, and more.
Keyword Lists
A newer feature for us that will be getting a lot of love as we continue to innovate is keyword lists.

Think of lists as a casual notebook for your keyword research ideas, workflow groupings, and just about anything else you can think of.

We have Lists integrated directly into our keyword research tool so you can eliminate repetitive searches for the same topics.

Save lists and share them with your team so you can all focus on what you do best.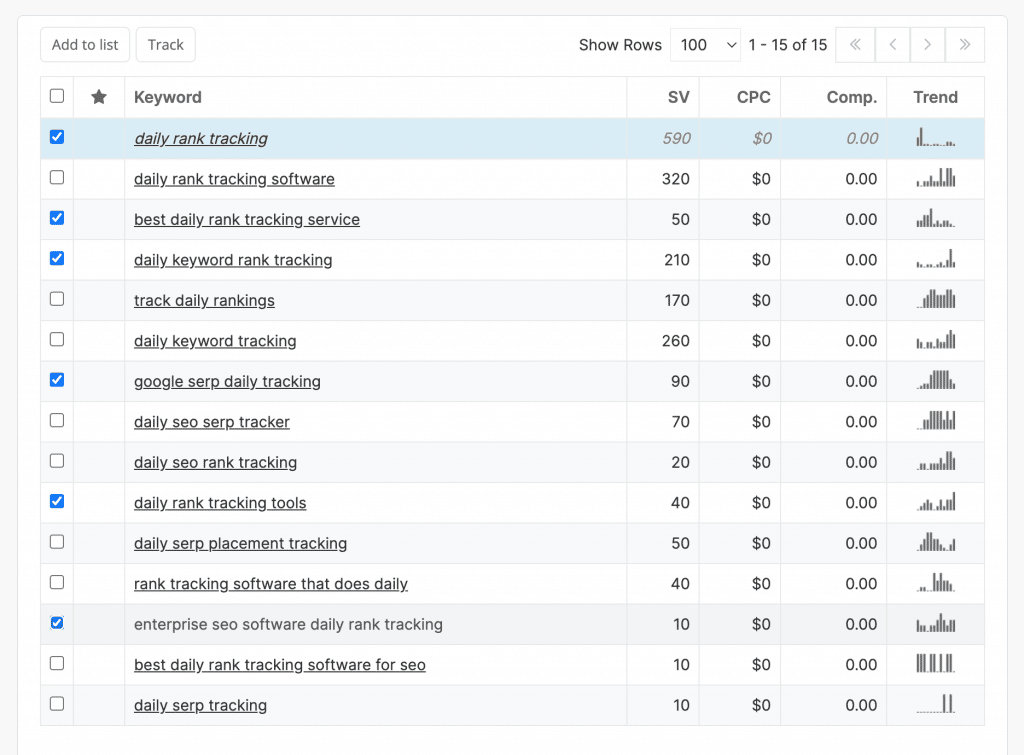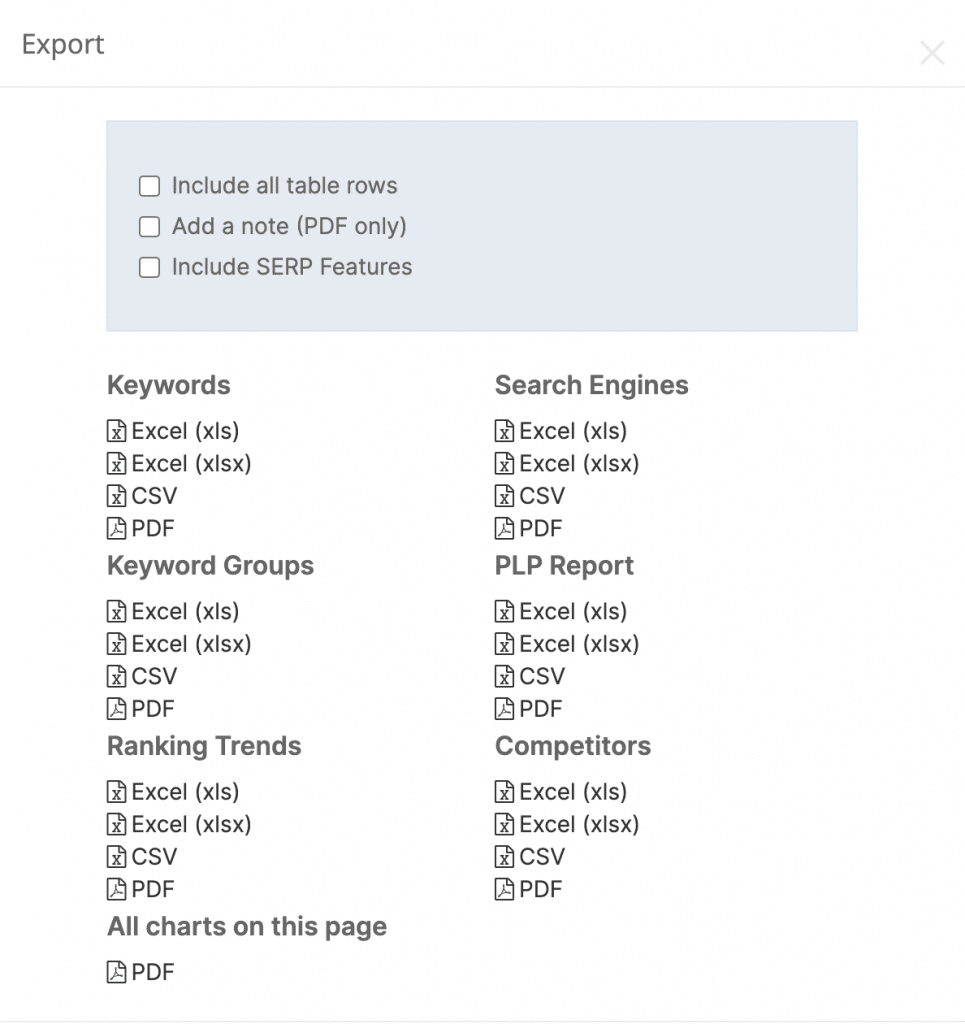 Export Keywords
Your keywords belong to you. All of our screens make it easy to export your data with one click. Simply choose your target format (CSV, Excel) and target destination (file system, Google Drive, BigQuery, etc.) and you're ready to go.

Our team also supports custom exports and reports, depending on your needs.