Supercharge your ranking data
Rank Tracking API
Connect your SERP and ranking data with an unlimited number of tools in your marketing toolset. Empower your data science and engineering teams and deliver insights faster into your BI stack.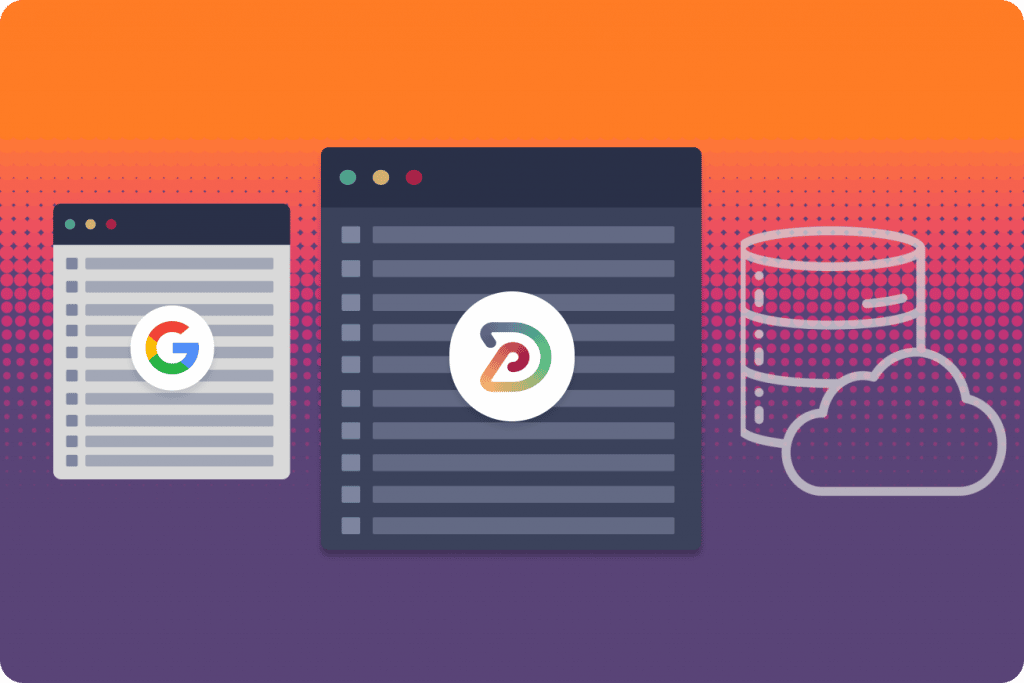 All Metrics + Raw Data
Integrate all of your data and KPIs, including Potential Traffic, Visual Ranking, Pixel Depth, Share of Voice, Forecasting, and 20+ others.
BI Integration
Integrate directly into your BI tool of choice, including Looker Studio, DOMO, Tableau, and more.
Data Warehouse Tools
Our API platform supports direct syncing into a variety of destinations, including BigQuery, Google Drive, S3, and pretty much anything you can imagine. If it's not there out of the box, it's easy for us to add.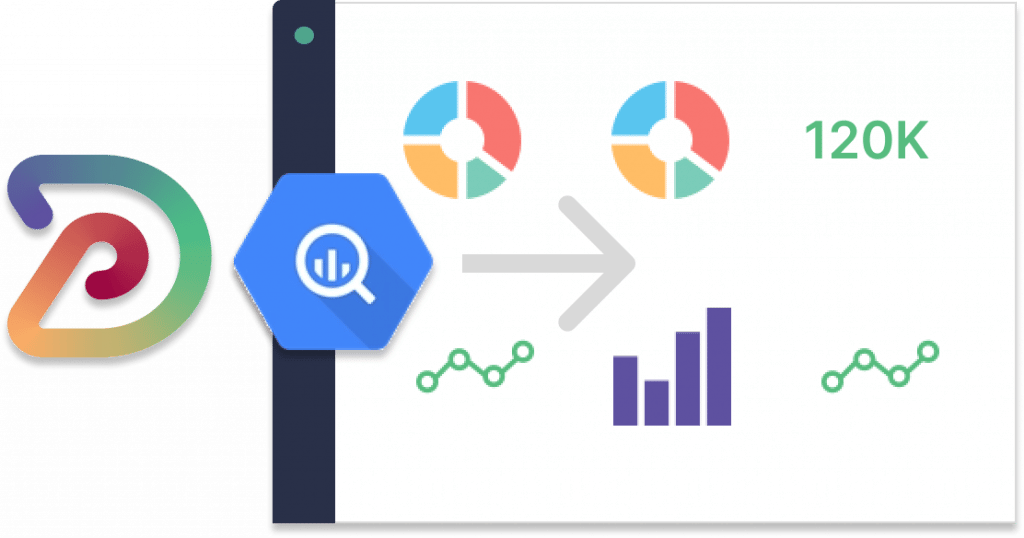 Enrich your centralized reporting with our API and data feeds
Get the best of both worlds: our easy-to-use reporting and dashboards and even more powerful centralized reporting in your existing BI tools and data warehouses. It's a part of your subscription, and we make it easy for you to get started.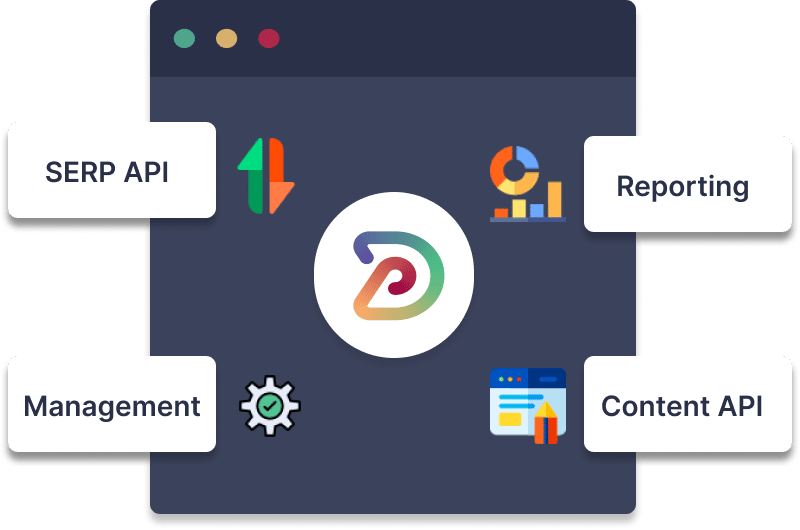 More than just Rank Tracking APIs
Here's a little secret: we actually provide a lot more than just rank tracking data via our APIs. Our customers get access to our full range of APIs, which include the ranking data (of course), but also our SERP Intelligence API, Content Analysis API, Reporting, and more.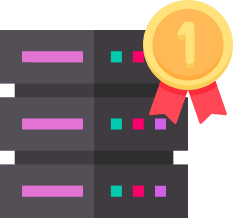 Competitor Data
You get data from the full SERP, not just for your own rankings but also for competitors and adjacent sites.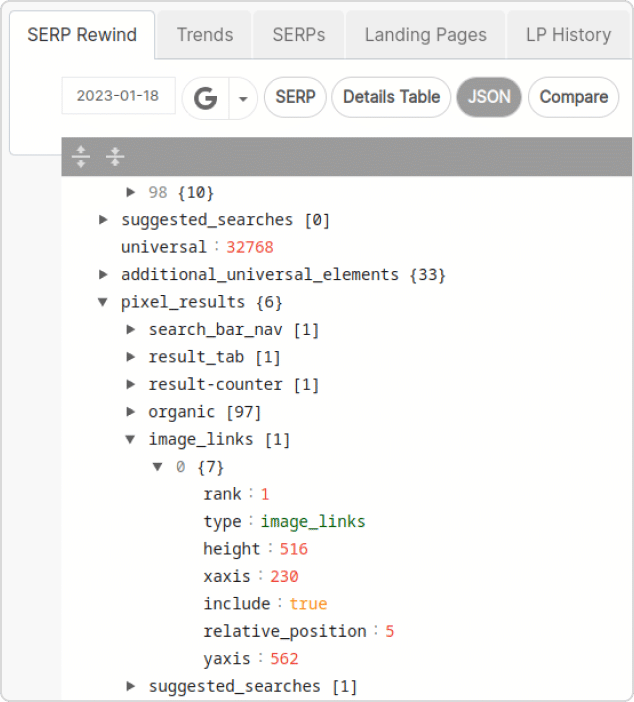 Pixel & Visual Ranking Data
In addition to the SERP Features in the API, we include full pixel measurements, which also includes your Visual Ranking.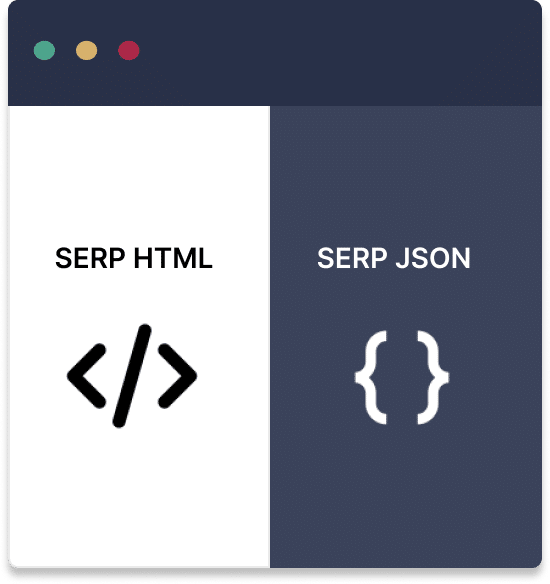 JSON + HTML
No more having to choose between JSON data or the raw HTML, simply request both and get them sent to the destination of your choice.
Frequently asked questions
What business intelligence (BI) tools does DemandSphere integrate with?
With APIs, raw data, and data warehouse integrations, the hard work of data cleaning and QA is already done for them. Simply import our data sets into Jupyter / Colab notebooks, dashboards, and data frames, and get to it. We're always here if they run into trouble or have questions. 
Which is better, API or data exports?
To be honest, it's a matter of preference. We recommend starting with our exports and direct integrations into your BI Tools because it will likely be quicker and let your Dev teams and Data Scientists focus on their existing projects but the API and raw data are always there whenever they are ready to tackle new projects.
Do you support large, custom API and integration projects?
We do indeed. Some of our largest customers work with us in this manner and we have a very stable operations center that powers this type of integration.
How much does this cost?
The reporting APIs are included with a subscription to all plans from Analyst and above. Our SERP Intelligence product does have some additional fees due to the nature and complexity of the operation that supports it.
What ranking data and fetching frequency do you support?
All of them. No, for real. We track all countries where Google has a presence, and we can track down to any level of the city, ZIP, or postal code.

We have the richest set of data in our APIs.
Top 50 or 100 results, depending on the level you require
Local rankings based on postal code or cities / geocoded
All SERP Features, including ads, videos, images, local results, etc. 
Pixel depth and height data
Visual Ranking
Google Jobs
Shopping Ads
Suggested Searches
People Also Asked
Google Desktop and Mobile
Bing
Baidu
Yandex
Naver
Yahoo! Japan
Amazon (coming soon)
YouTube (coming soon)
How do I know the rankings data is accurate?
We have one of the most advanced data quality teams as well as automation tools to detect errors and we've proven over more than 12 years in business. We cover far larger data volumes for much bigger site portfolios than most of the providers in the industry.