SEO has been around for awhile now (and despite some premature reports is not dead), social analytics is growing in importance, and content marketing has claimed the number one spot as a marketing tactic. Measuring the effectiveness of campaigns is no longer a question of "if", but "how" and at what depth.
Metrics at a glance, or a deep dive?
What do you really need to get the job done? There are a lot of choices out there and a lot of price points, as well. At a minimum level, some very small companies are satisfied with the classic rank tracking metric or a one time load and go audit tool. This level of analytics will give you very little insight into how your brand is measuring up in the ecosystem versus your competitors. At this level, companies can expect to learn:
Where they are ranking on Google

A quick fix on a title tag

A small change to optimize on Twitter
The increasingly complex state of search and Google algorithm changes have prompted a decline in one-off tools in favor of something that tracks more consistently. Although daily monitoring is optimum, many of the larger tools available still only monitor on a weekly basis.
Keep it Simple, Please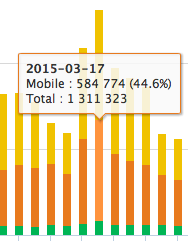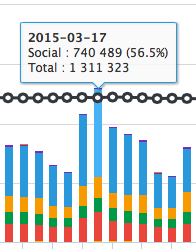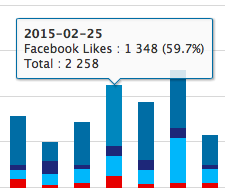 As the SEO department becomes less siloed and more a part of the marketing effort, tools that have an easy user interface are taking the lead over the tools that were designed with the engineer in mind. Before you begin the tool comparison and decision making process, get your teams together and talk about what you expect to get from your analytics tool. Here are some things to consider:
What is

Your

Checklist?
You can find checklists on the internet in the form of buyers guides and product reviews telling you exactly what features you need when you first start using an analytics tools. Although that may be a good place to start, consider those lists against the core values of your company.
Here are some things to ask to make sure the tool you select is a good fit for your brand:
Which of the listed features are you really expecting to use?  

What features are important to you and your business?

What is going to matter for your company?

What are the top 3 things that will make the buying decision for you?

Do the features you want match the core values of your company?

Who will be using the tool?
Training Budget
Another consideration may be the time and expense of onboarding the new tool. If you choose a large, fully-featured platform, consider the training costs and time. Know up front how much time and expense must be allotted until the tool can be used. The biggest problem with tools that require a lot of training to use is the amount of personnel turn over that is just a part of doing business in today's market. Every time an employee leaves and a new one is hired, the training budget is stretched again. It also means that anyone entering your workforce will spend the first several weeks of their employment learning the new tools instead of working toward your department and company goals.
The Tool That Works is the Tool You Will Use 
The safest purchase, may not be the wisest.  Of course, if you want to take the path of least resistance and present your C Suite with a purchase decision that looks solid, responsible, and staid, you should definitely go with the biggest, oldest, best known product on the market. If you are looking for a tool you will use and one that will give you flexibility later on, here are some things you might want to consider:
Can you sample the product without any training?

Is the dashboard intuitive – can you get "at a glance" data?

Does the platform work on the devices you use – including tablets and laptops?

Does it have the features you need now?

Is it customizable and scalable?
The platform you choose should reflect what the people in your organization actually need to do and what data they need to help them to be more effective.
Features List Versus Vision
Not long ago, brands were asking how to measure their social media presence beyond counting tweets, Facebook likes, and gauging sentiment as positive, negative, or neutral. Now, analytics are available to automatically discover social networks, offsite content, and audience data for competitor sites. Advances like this are made by the product builders who are moving quickly in the marketplace. In many cases, these may be the smaller start-ups and not the large, established companies that have developed lists of features associated with their products.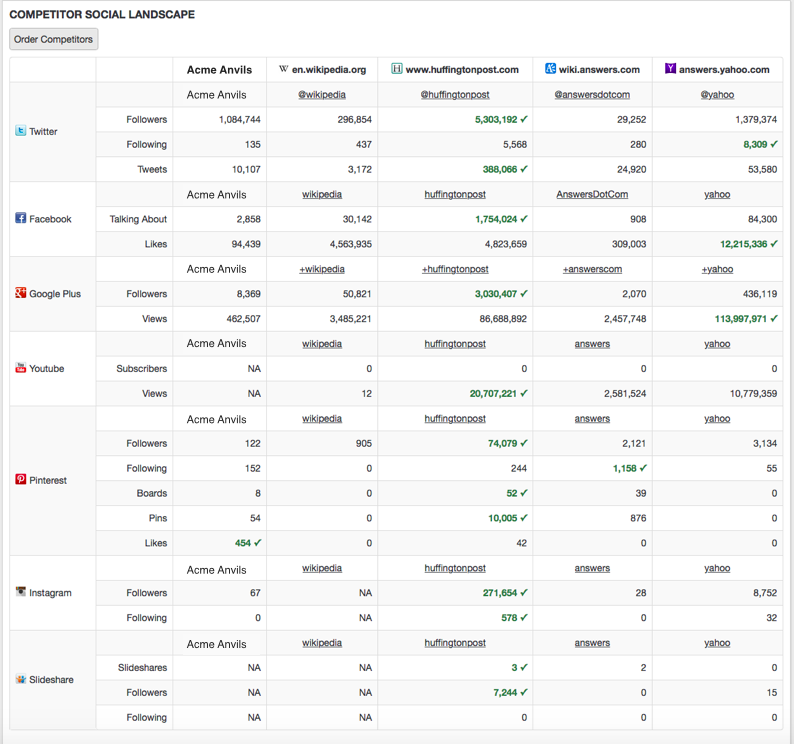 So, what's the downside to subscribing to a platform built by a company that is moving quickly and responding to market needs faster than their larger competitors? One may be that start-ups tend to be more brazen and will release features that have not been in development for a year. In an effort to create the most value for their customers, start-ups break things along the way but tend to make more fixes and hone their product based on user feedback.  The ultimate direction of this kind of company will be based on listening to customer needs and making adjustments to their long term roadmap in response to market trends.
The Importance of an International Presence
Not all platforms offer support for the growing APAC market. This level of functionality will continue to be key as these markets grow. Product developers with access to the popular search engines in Japan, China, South Korea, and Russia will be able to measure their effectiveness and that of their competitors in these growing sectors. The understanding and use of analytics by foreign organizations has become more sophisticated and is bringing these completitors into the global web economy as competitve forces.  When you are deciding on a analytics platform for your company, do not overlook this important set of features.
Here are the search engines you may want to access in the APAC market:
Daum,

Naver

Google Korea

Baidu

Sogou

Qihoo

Yandex
Functionality vs. User Interface
When you compare two platforms side by side, you may have to make a choice between functionality and user interface. The product with the real time dashboard display that is intuitive and has the look and feel of the kind of tool that would be easy to work with on a daily basis may not be offered by the same vender with a product that has all the bells and whistles. The larger platform may be loaded with so many features and be so complex that it will take a lot of training and onboarding time before you can use it. At this juncture you must ask these questions:
What makes the most sense?

How do you invest your budgetary dollars?
The answer to these questions depends on  how much you want to invest in supporting a higher quality user experience. Be aware that a larger platform may have more features, but those features may not be fully developed and refined to work together as part of a cohesive product. On the other hand, a smaller company may be able to offer some cost savings while releasing features quickly that will be refined along the way and tailored to ultimately meet your company's needs.