We frequently hear about the trouble marketers have finding an SEO reporting solution that matches all of their needs across their organization. Whether it's data-driven insights, matching up with other team's goals, or showing measurable results, it seems like SEO's are struggling to illustrate their value.
What makes a good reporting solution for content marketing and SEO? Here are a few things at the top of our list:
Detailed and complete analytics
Complete flexibility of data
Integrations to gather data across marketing channels and teams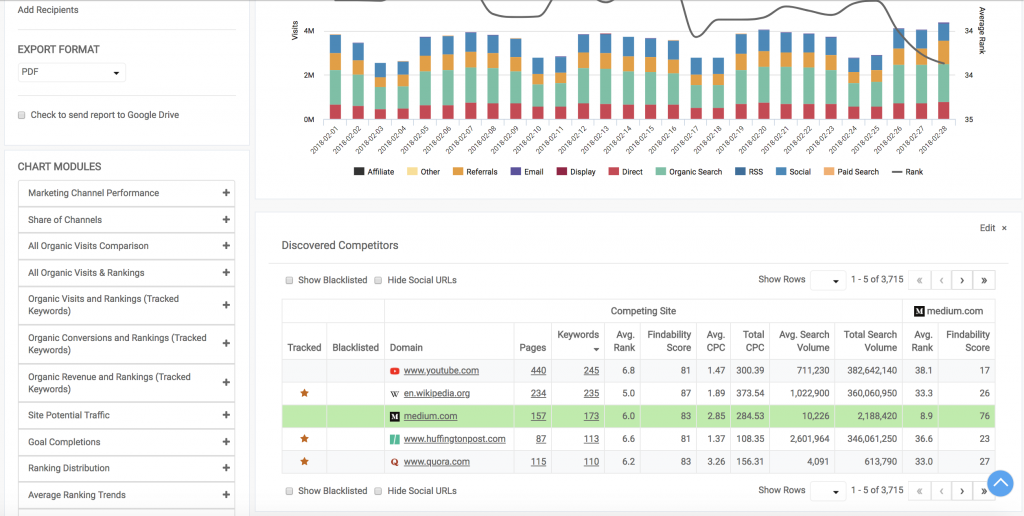 Detailed, complete analytics means you're able to get faster, more accurate insights for your content. The platform incorporates offsite content as well, so you can update and create SEO-friendly content for a variety of outlets.
How do you address these issues in a way that meets the needs of SEOs and content marketers across roles, industries, and organization styles?
We tackle it using:
Segment Mapping
Modular data and reporting options
Unlimited reports and custom dashboards
Segment Mapping
Segment Maps are our proprietary way of visualizing your content. A Segment Map can address elements of your marketing ecosystem, such as:
Brands
Products
Features
Solutions
Campaigns
Messages
Locations
Audiences
and more
The Segment Map works by breaking down the elements of your marketing and allowing us to analyze each piece, either separately or in combinations.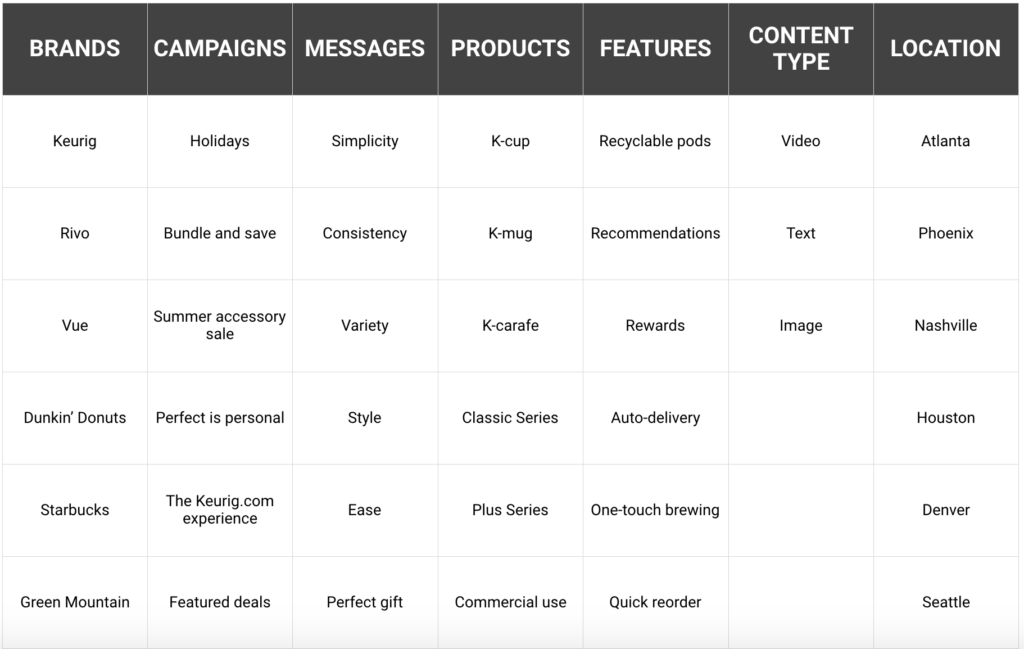 Using segments, your reports have added context. Discover new keywords and topics as well as competitors for every segment. The segments also allow you to prioritize your tasks by specific opportunities.
Learn more about our Segment Mapping solution by attending a webinar or contact us for a discovery call.
Modular Data and Reporting
Create reports in the platform by selecting the modules that match your needs, and then add them to the chosen report. The data modules make your SEO and content marketing reports more flexible than any other platform, allowing you to drag and drop each module to where it makes sense for your workflow.
Filter each module to match segments, especially useful for comparison views between each segment, or combine segments to show dependencies. Filters for data include:
Date range and date granularity
Search engine
Device
Location
Segment
Universal search elements
Competitor comparison
Conversion event
and more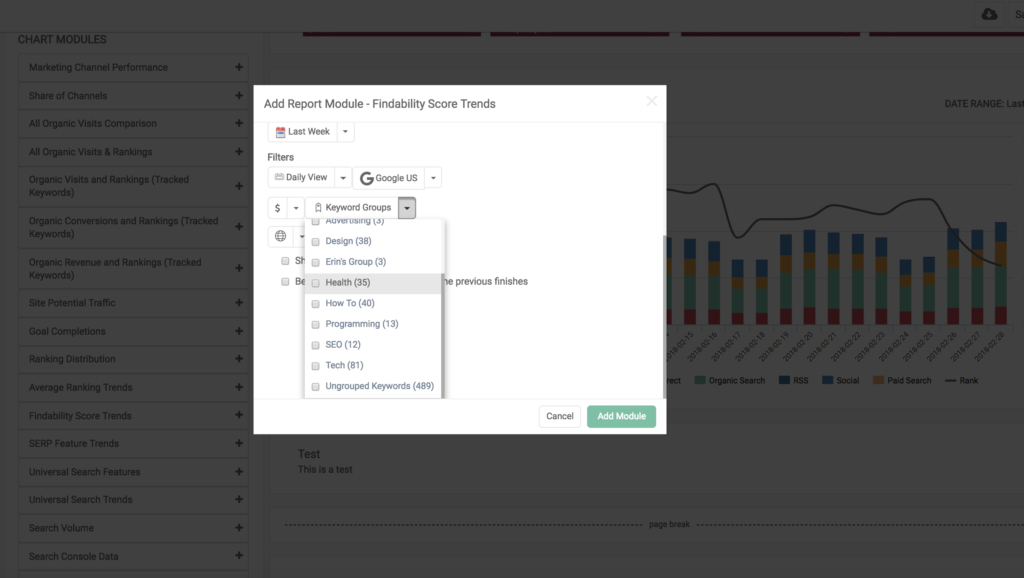 Individual data modules mean we can tailor each one to your needs. Whether you're looking for a new integration with additional platforms, or a new combination of data, DemandSphere makes it happen. Previous integration examples include sales call data, CRM integrations, email provider modules, and others to give context to content marketing efforts.
Unlimited users, custom reports, and custom dashboards
There is no need to be limited by budget or arbitrary limits to report options. Our SEO reporting solution allows you to invite as many team members, clients, contractors, or other business units to view data as you need.
Set permissions that control access for each user to be sure you're only providing the data that is necessary for each person.
Create custom dashboards and reports that match up to workflows like content creation and SEO recommendations. Custom dashboards and reports can also match up to teams and roles such as writing and editing, PR, paid search, email marketing, etc.
White label your reports and dashboards with logos and headers as frequently as you like, so your reporting center matches your needs.
Get started with an SEO reporting solution and reporting solution that makes sense – set up a discovery call here.