A common topic during platform demos, conferences, and discussions with digital marketers is whether or not they're capturing the market accurately.  What's scary is that people seem okay with tracking two or three competitors, but you need to know what's happening across dozens of places. Just not every data point every day. In our recent episode of Found Friday, a weekly series dedicated to all things findability related in content marketing, search, and digital, I took on the topic of competitor tracking and intelligence… And lack thereof.

Competitor intelligence basics
There's plenty of research done into how our audiences make choices about what content they consume, and what of that content sticks and makes an impact. But how do we leverage that as marketers? How do we know when the research is applicable to us and our industry? Good questions.

In this post we're going to explore core topics around competitor intelligence for content creators, SEOs and marketers, and tie it together with a broader discussion around what's involved in today's competitor intelligence and where might we be going in the future.

This blog post and Found Friday episode correlate to our other recent episode "Are you tracking enough keywords" and also with a big issue I see in the marketing analytics and monitoring tools market.
People are too often constrained by budget to actually track the total number of competitors that they really need. Obviously, at DemandSphere, we feel differently and promote a different type of workflow for competitor content tracking – but regardless of what SEO and content marketing tools you're using, let's talk about what "enough" is in competitor intelligence.

How do you know when enough is enough in competitor intelligence?
Okay, so let's talk about what types of competitors most of us are tracking now. I'll give you the most common scenarios and we'll see if you fit into one:
One: You are allowed to track three to five competitors in your platform and you've picked the top few most direct competitors as determined by research or marketshare.
Two: You inherited competitors in a platform when you took on your role and they have been there for a hot minute and you may or may not have changed one or two but it's mostly still the same.
Three: You have no authority to choose or change the competitors in your analytics platform or monitoring tools and you either think what's in there is fine or you see some opportunities for updates and want to make recommendations.
I'm guessing most folks fit into one of these spots, but regardless, let's get down to some other options.

For most people, tracking a hundred competitors on a daily basis is too much – and what do you even do with that data regularly anyway? (Actually, I could give you some ideas if you had the bandwidth, but that's for another time.)

What we actually need to get to is a more fluid way to understand the competitor landscape. Because the reality is that our competitors are changing all the time and they are making moves and delivering marketing messaging that impacts our findability. And we're doing the same to them.


Rank Tracking & Competitor Insights Delivered Daily
Segmentation for smarter competitor analysis
In our episode about tracking enough keywords we discussed the power of segmentation and keyword grouping. This is a big part of that discussion. With segmentation and grouping what you're doing is looking at your marketing effort from different facets. Here are some examples of segment categories that we recommend and build in our client's dashboards:

Product lines
Services
Features
Solutions
Campaigns
Messages
Audience types / personas
Funnel stages
Locations
Within these, there are segments that we can create detailed groups around. Let's walk through an example so we can illustrate how this works. I'm going to use a B2C example because I can pick a product that most people know and it's easy to follow – like coffee – but this works for B2B and other marketing efforts as well.

Let's say I'm Keurig, the coffee maker brand. Like a lot of organizations, Keurig has a variety of product lines that span coffee makers for individuals and businesses, they also have partnerships with coffee brands like Starbucks and Dunkin' Donuts, and their own brands within Keurig. They also make accessories for their machines and have services offered to businesses and individuals.

A few of their services and offerings include things like coffee auto delivery and servicing for their corporate machines.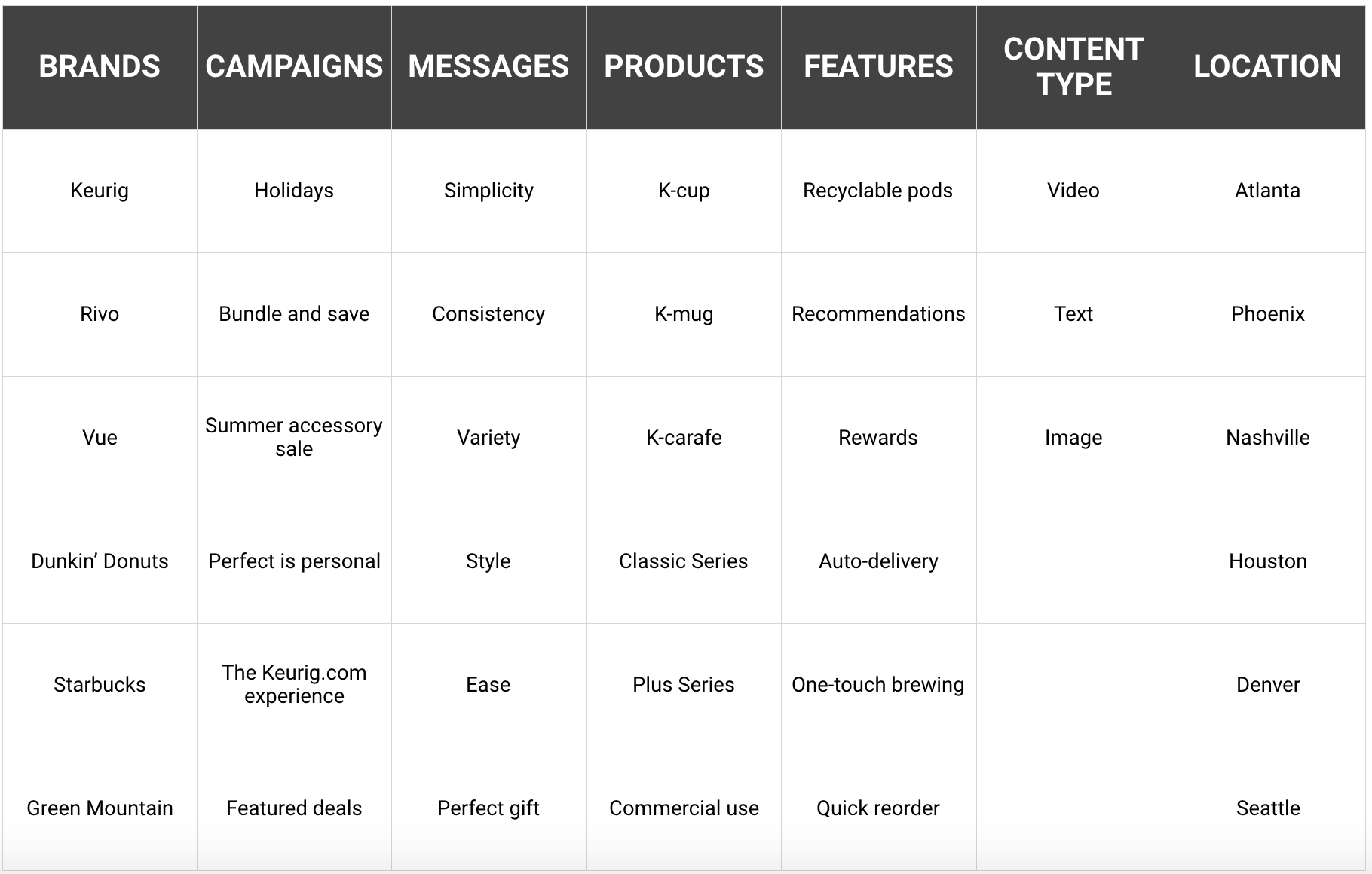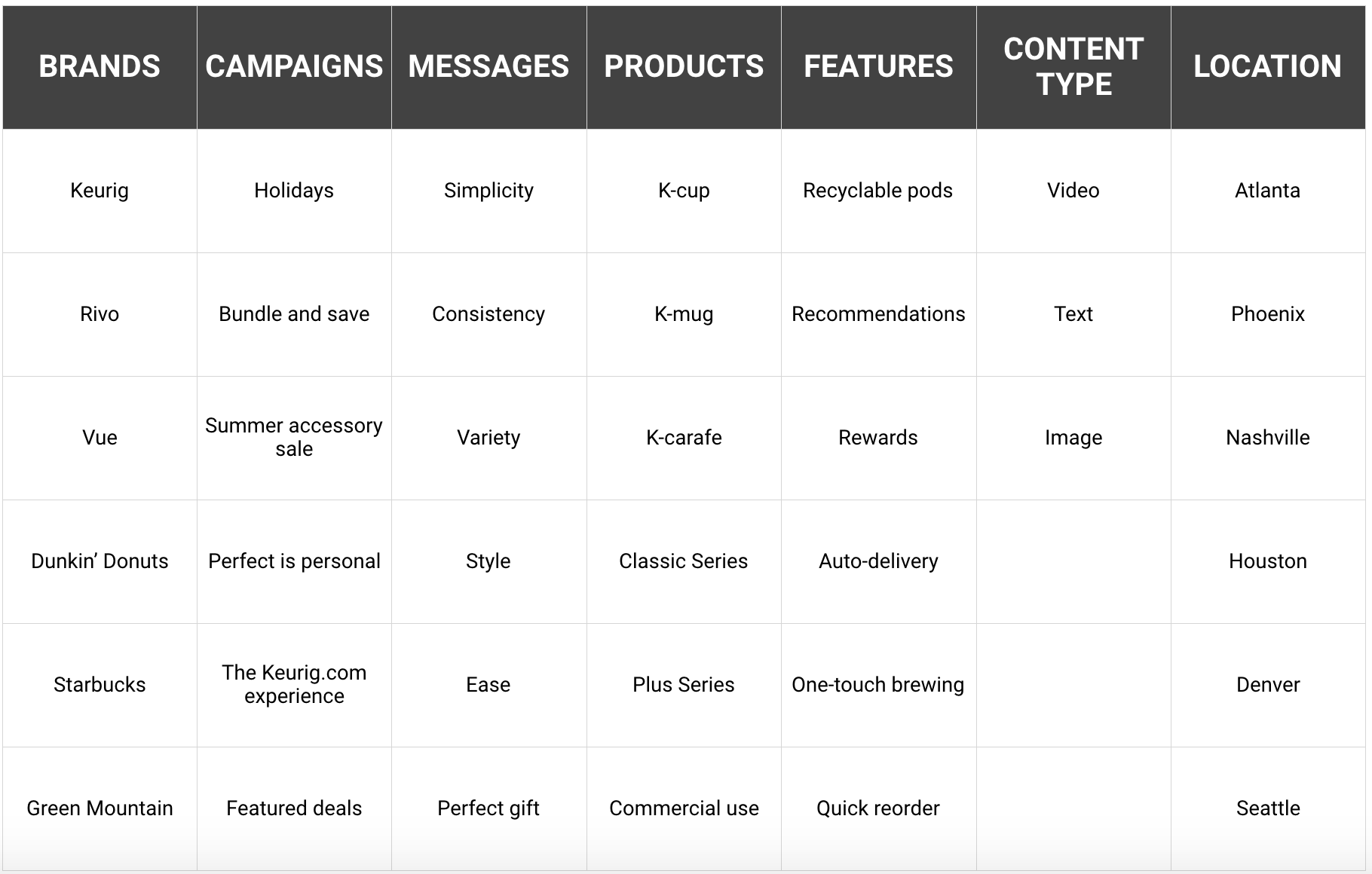 Additionally, they run campaigns throughout the year, some of which are related to holidays like Mother's Day or Christmas, and others that are things like "summer iced coffee sale."

Direct and indirect competitor tracking delivers the best data insights
The reason we're diving into what all Keurig does so deeply in this conversation is that they have competitors for all of these things that I'm mentioning. Traditionally, marketing competitor tracking would have me looking at other coffee makers like Mr. Coffee, Bunn, and Cuisinart.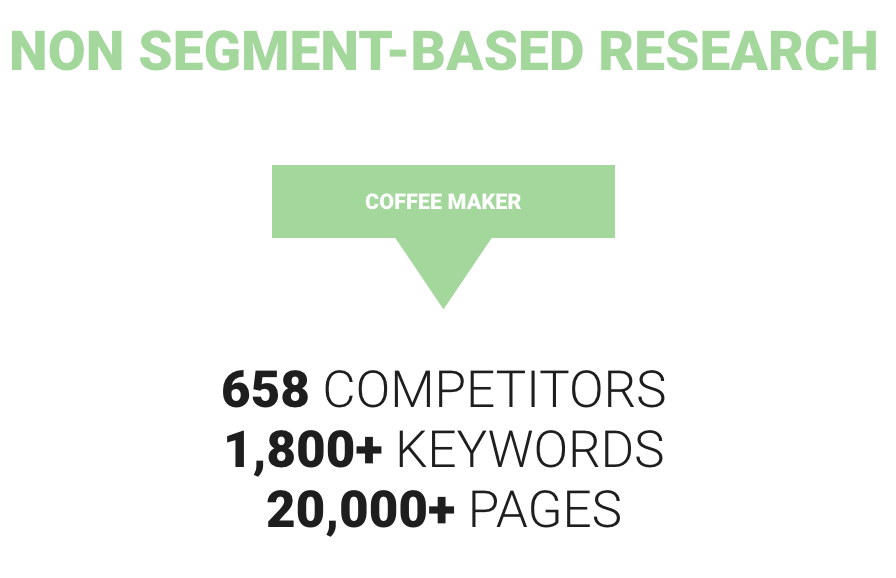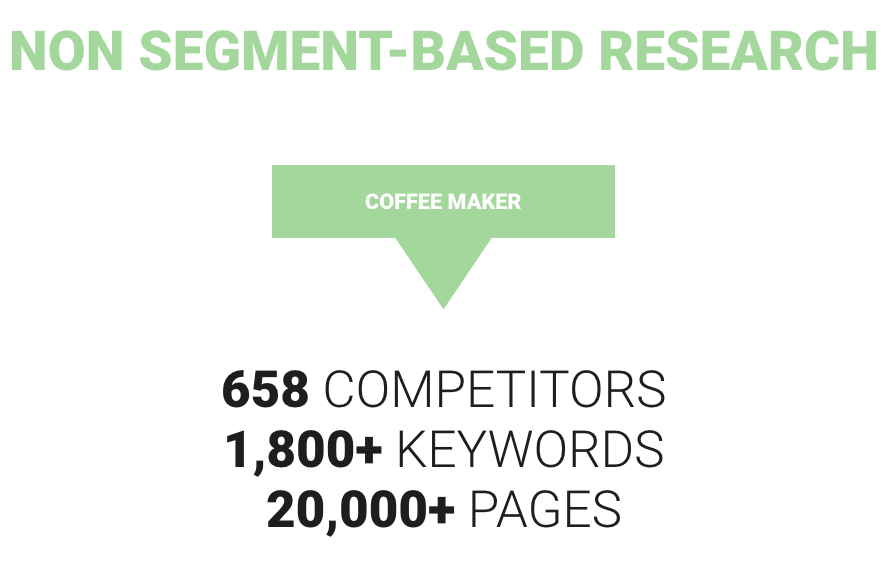 And coffee companies like Peets. BUT – when I get down to looking at, let's say their auto-delivery option. I find a whole new group of competitors whose content ranks and is taking findability. I find Gevalia and Tassimo here, and they were nowhere near the top of the list in my more traditional competitor research for coffee maker related search terms.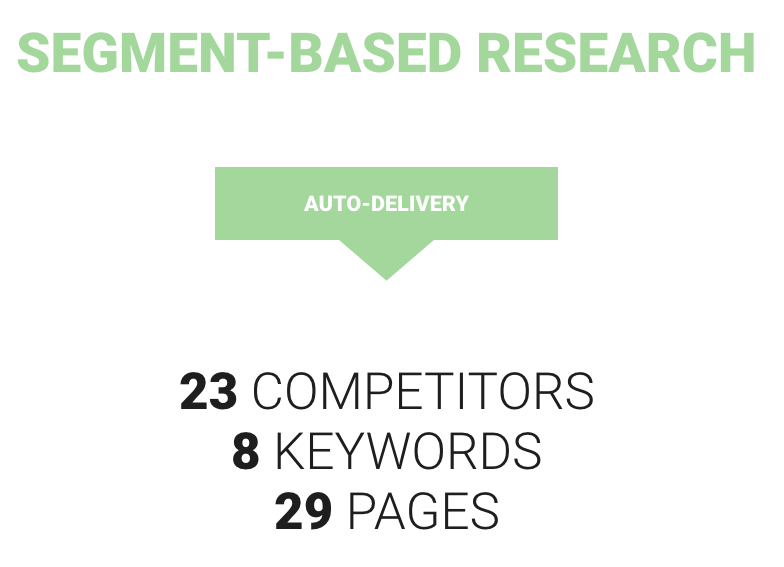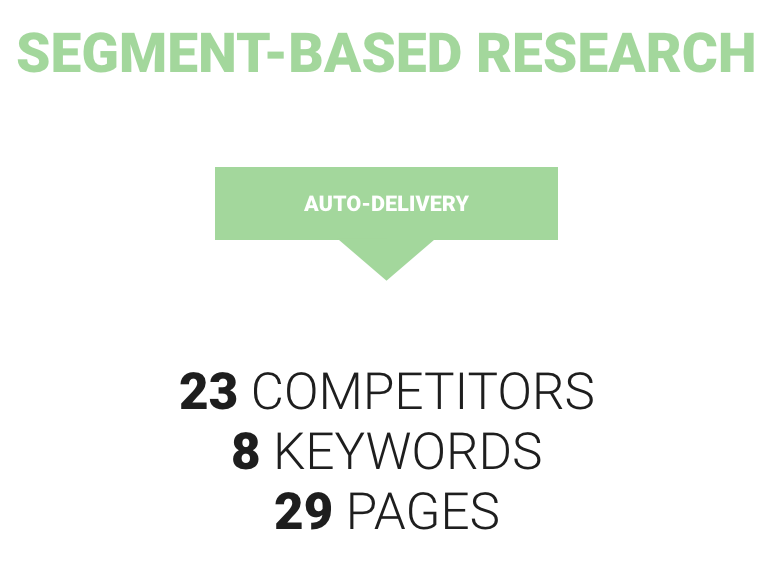 This is why when I ask what's "enough" in competitor discovery, what we are really talking about is the specific competitors for each segment of your brand and marketing efforts.

You'll notice that I added campaigns and messaging in there and this is the most frequently overlooked in competitor discovery and tracking. Let's say I'm running a Mother's Day campaign for Keurig and I'm just tracking Bunn and Mr. Coffee as competitors. But they're NOT running mother's day campaigns. But Starbucks is, Target is, WalMart is, and a million other places are. So how do I know what's impacting my findability?

How do I know what content works in this specific area if I'm not looking at what anyone else who is focused on mother's day gifts in my space is doing? Outside of campaigns around holidays, there are campaigns around choosing the right coffee for you, etc. We need to do competitor research and understanding before we launch these campaigns, during their rollout, and keep the results and competitor lists for when they're done so we can reference them if we cycle the campaign again. Mother's day will happen again and next time we'll be ready!

Finding the real competition and content that's taking your traffic
The way we do competitor discovery here is by examining every possible competitor for your content by each category and segment. So you can see who your competitors are for auto-delivery versus simple coffee brewing versus best home coffee maker.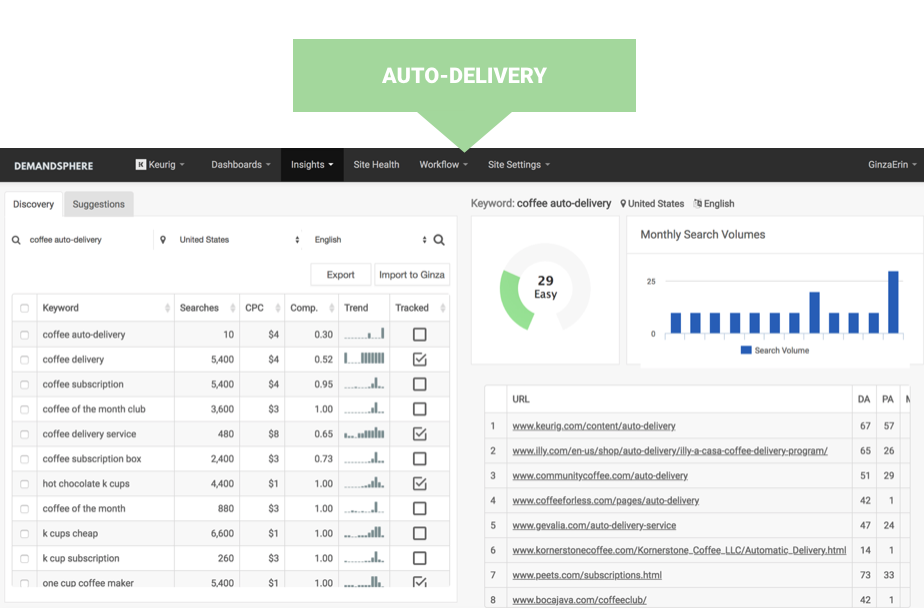 Then we have look at direct versus indirect competitors within those segments. A lot of times, because of tracking constraints in our platforms, we throw out the indirect competitors. This is a huge loss for marketing intelligence. Especially when indirect competitors are taking up universal search elements like knowledge panel, answer box, etc.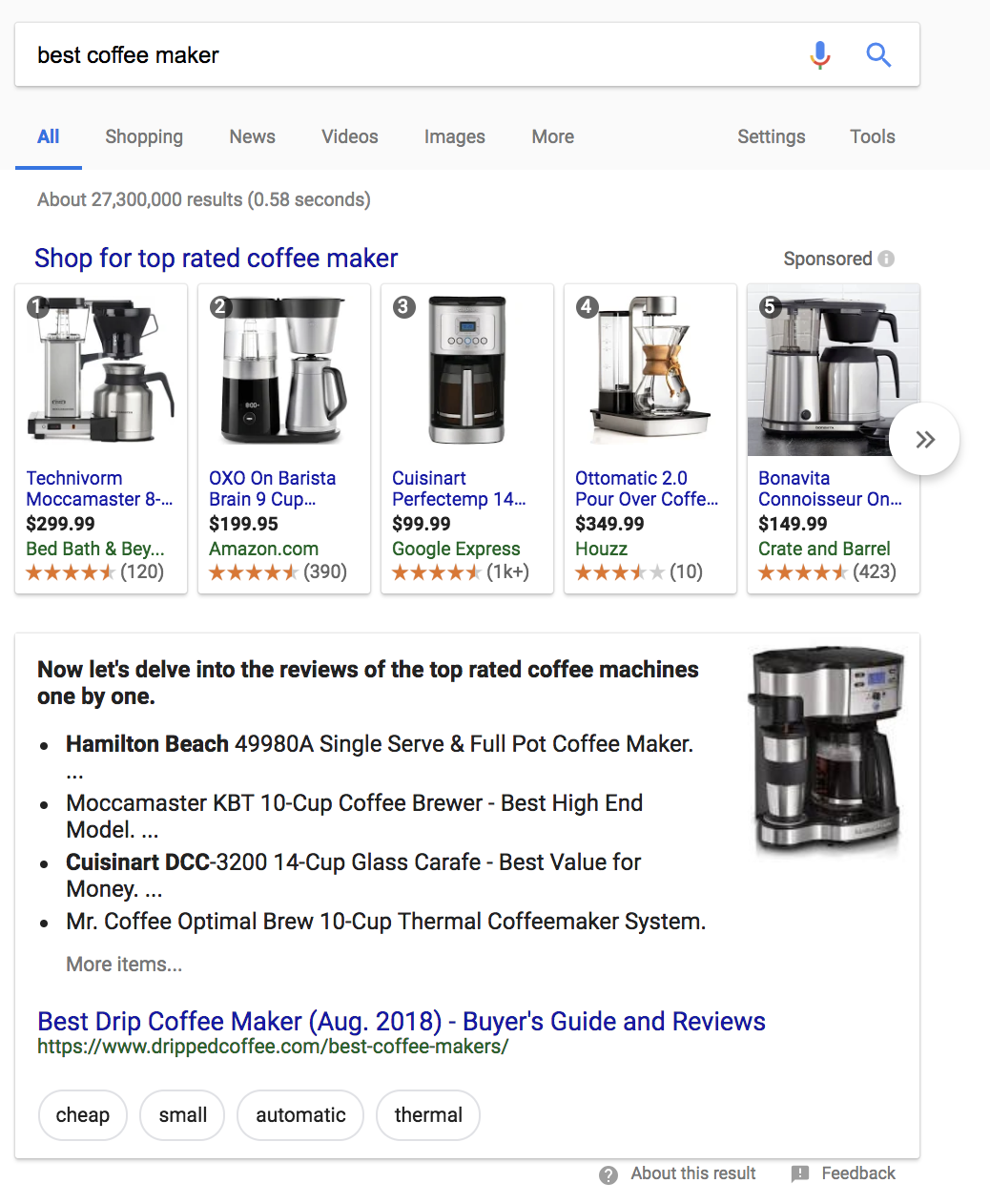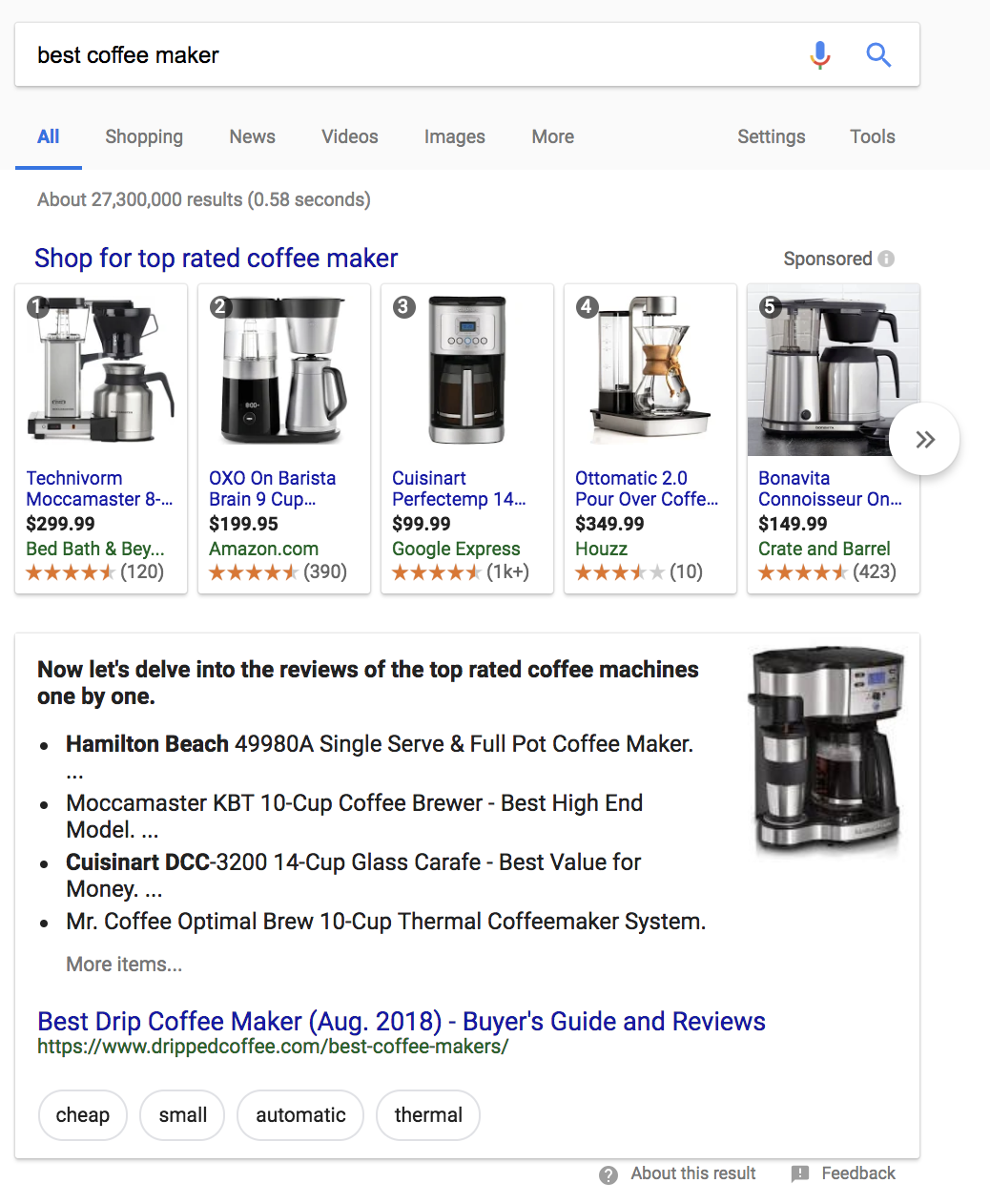 We all know what direct competitors are – they're the brands, products, and services that are taking away wallet share. Indirect competitors are the publications, news sources, and other places that are taking away mindshare. Understanding what they're doing to take mind share from our content is paramount to regaining or keeping rank. We need to know what it is our audience was looking for that they had the answer to and how they provided that answer in a way that we can be a part of, create on our own site or through offsite content. 

Not Ranking? Start Winning The SERP Today!
Alternative search engines, programmatic SEO, and more from Found Friday
In additional episodes we touch on alternative search engines, like Amazon, YouTube, and Pinterest, as well as other traditional search engines that are outside of the Google US market, such as Baidu, Yandex, and additional international search engines. 
We also spend an episode discussing programmatic SEO. Programmatic SEO is a systematic way of looking at your content's optimization across templated types of content. This is not just for e-commerce, although that's a great place for it! 
Join us for upcoming episodes of Found Friday by registering here. Once registered you'll be admitted to all future Found Friday videos. You can also join us for FOUND Conference! Learn about FOUND, including speakers, topics, and upcoming locations (Tokyo, Columbus, San Francisco, NYC, and others!)