As confirmed on both this SEO Roundtable post and this Twitter thread, Google does not support, nor do they plan to support, historical import of Google Search Console (GSC) data to BigQuery. DemandSphere supports importing all of your available historical data. Because of the rolling 14-16 month (depends on account) period of historical data available in the API, don't wait to get started on importing this data into your account.
For some background, Google announced a (long-awaited) capability to sync your GSC data to BigQuery.
This was an important release because in the GSC UI, you're limited in the amount of data you can see. The Bulk Data export enables you to get all of your data, but with the clarification we're writing about today, Google has confirmed that you can only get it for data that you connect going forward.
Despite the capability of Google's BigQuery syncing feature, we still have a lot of customers prefer to use our tool because you can get up and running with the click of a button.
Our True Keywords feature works with our standard GSC integration:

Once you make the connection with GSC, our platform will automatically import all of your historical data as far back as it is available via the API. Going forward, it will automatically import new data daily.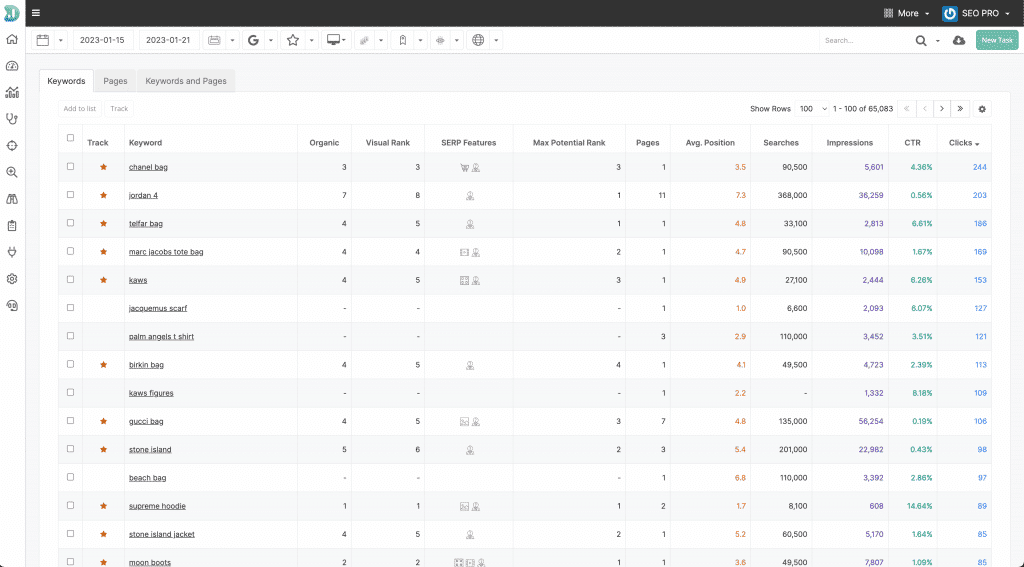 We have a variety of queryable / filterable reports available for export to many different targets, including BigQuery, Google Drive, and more.
The best thing about this feature is we put all of your GSC data in context with your SERP monitoring data from our platform, including pixel depth, visual rank, organic rankings, search volume, SERP Features, intents, and more. This can all be filtered by your existing keyword groups. You can use it for keyword research and discovery and it only takes a single click to add new keywords to your monitoring stack.