The social media environment is evolving at a breakneck speed, and brands and marketers are struggling to keep up. More money is being dedicated to creating a social media presence, yet most marketers can't quantify the impact those efforts have on revenue and conversions. Understanding the need to know bottom line results for social media efforts, GinzaMetrics announces Social Intelligence Suite for search and content marketers. Beyond likes and shares, marketers can now measure results at the exact content, keyword, and campaign level as compared to other marketing efforts and those of their competitors.
Social Intelligence Suite
The Social Intelligence Suite gives marketers insight into how social channels are contributing to corporate goals and revenue, as well as how to leverage social data to improve overall marketing goals. Using this suite, marketers can determine overall impact of social media, success of individual social channels, and track conversions generated from social media. GinzaMetrics' Social Intelligence Suite includes: Marketing Channel Performance, Competitor Social Landscape, Content Insights, and Social Engagement Analytics.



The Marketing Channel Performance chart tracks social engagements by channel and compares social media performance to other marketing channels. (For example, social channel performance versus email, paid search, or advertising.)
The Marketing Channel Performance chart allows users to see the following:
What percentage of all content traffic is coming from social channels (for an entire brand, by campaign, or keyword groups)

Which social channels are contributing to content traffic by volume, revenue, and conversions

How social media content changes by device across desktop, tablet, and phone (as well as individually for iPhone, iPad, and Android devices).
Users can view traffic daily, weekly, or monthly to compare visitors and page views over time and see data at the content, keyword group, and campaign level.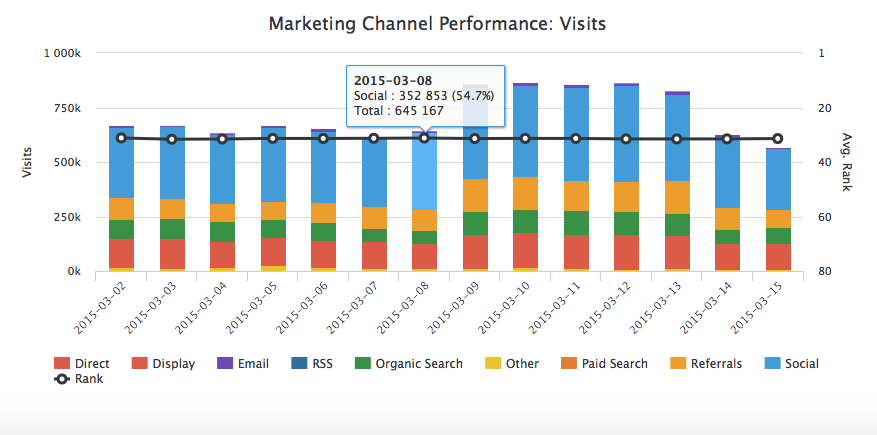 Competitor Social Landscape provides audience engagement information across major social channels in comparison to competitors. GinzaMetrics tracks key social networks including:
Twitter

Facebook

Google+

YouTube

Pinterest

Instagram

Slideshare
Using Competitor Social Landscape, users can track progress alongside competitors. These insights highlight how competitor successes affect the marketer's ability to attract and retain a target audience organically.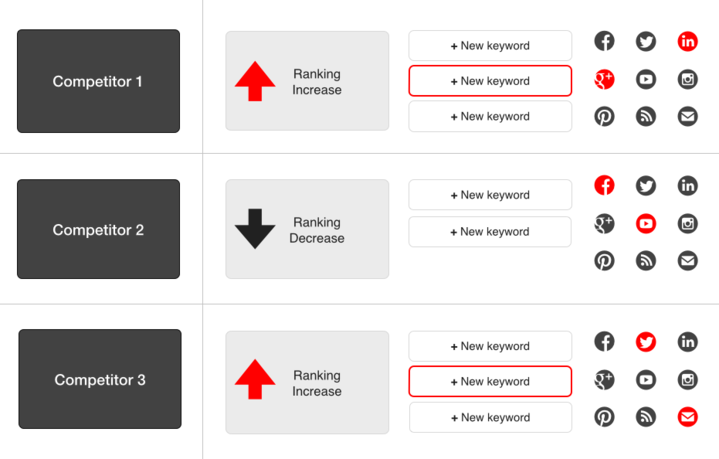 Content Insights allows users to see exactly what content is driving traffic from each social channel. Marketers can track conversions back to specific content and social channels, understanding content and interest pairing for their audience.
Users see content by
From there, a simple click gives users access to granular data:
Number of visits

Page views

Percentage of new visitors

Bounce rate

Conversions
Now, content marketers can quantify the success of social media efforts by campaign, content, keyword group, and content group, to show real revenue results.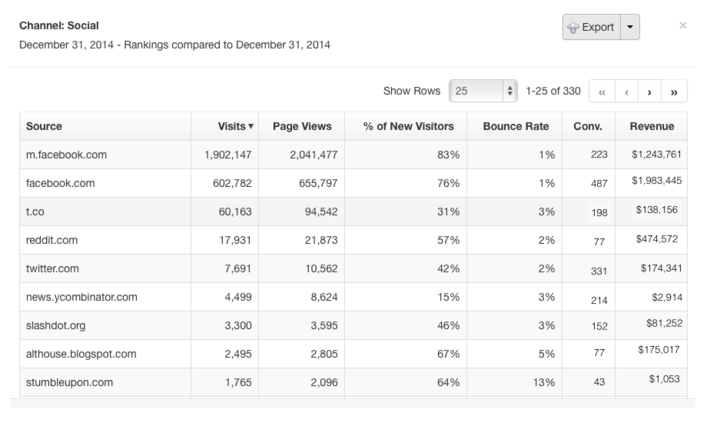 Social Engagements provides an overview of the increase or decline in the number of engagements by social channel. Here, users can get a detailed view of exactly what content was shared on which channel.
The Social Engagements feature allows users to:
View shares, likes, clicks, +1s, and tweets at the individual content level.

Measure how social engagement changes over time.

Compare social engagement to product, content, or campaign launches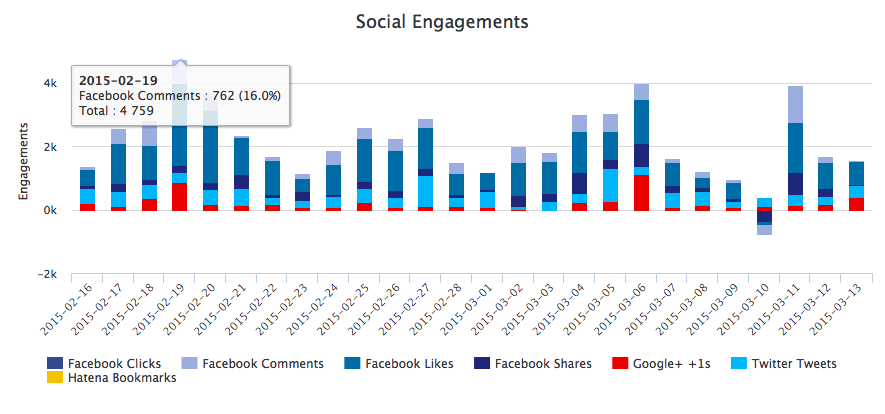 "We developed our Social Intelligence Suite based on the need of brands to understand how their social media efforts contribute to revenue," stated Ray Grieselhuber, Founder & CEO GinzaMetrics. "Marketers need to be able to connect all marketing data to see the full effect of campaigns on revenue, conversions, and traffic."
GinzaMetrics' Social Intelligence Suite is the only marketing intelligence platform that gives marketers the ability to track conversions and contributions to revenue from social media by channel at the campaign, content or content group, and keyword level. Based on this intelligence, brands can focus their messages and content assets to the right social media channel at the right time and stay ahead of the competition in the process.  GinzaMetrics plans to continue to add to their suite of Social Intelligence tools. The company recently announced additions to their Competitor Insights Suite with the addition of Competitor Discovery.
If you're interested in understanding the impact your marketing efforts have on revenue and conversions, give us a shout and we'll schedule a quick demo of our platform.