Getting your brand found online and beating your competition in search engine ranking results is the holy grail of content marketing efforts. From there, we look at conversion rates, increases in sales, and progress toward any number of corporate goals. Bottom line if your audience isn't finding your content, it isn't contributing to any of the KPIs you've set for it.
Using a findability score, you can begin to see which keywords and campaigns are being found by your audience and which aren't. From there, you can begin to understand how campaigns and topics are performing and monitor the success of individual pieces of content versus the performance of competitor content. Using your understanding of content findability, you'll know where to start creating more content, or where to focus efforts to improve existing content.
So many analytics to choose from
How do you measure your content marketing efforts? Likely you're looking at specific time on page, number of views, and number of shares for any particular piece of content or you might be monitoring overall increases in site visits and bounce rates. Whatever you're measuring, you may still be struggling to show overall effectiveness of your content marketing efforts. You're not alone, according to CMI; the majority of marketers (60%) are struggling with the same challenges.
One of the challenges of measuring the ROI of content marketing is that content marketing assets are often not the last click before the conversion; so trying to measure their contribution to the bottom line can be frustrating. Instead of measuring each individual piece of content against its value to the bottom line, try setting campaign goals and measuring content results based on those goals. If your campaign goals are based on overall corporate goals, it shouldn't be much of a stretch to link successful goal completion to bottom line results.
Setting up keyword and content groups by campaign, product launch, geography, or any other parameters around specific goals will give you insight into how a specific topic is attracting audiences and contributing to the brand's overall findability. Discover your competitive edge by measuring your findability versus the findability of your competitors for the same topics and keywords.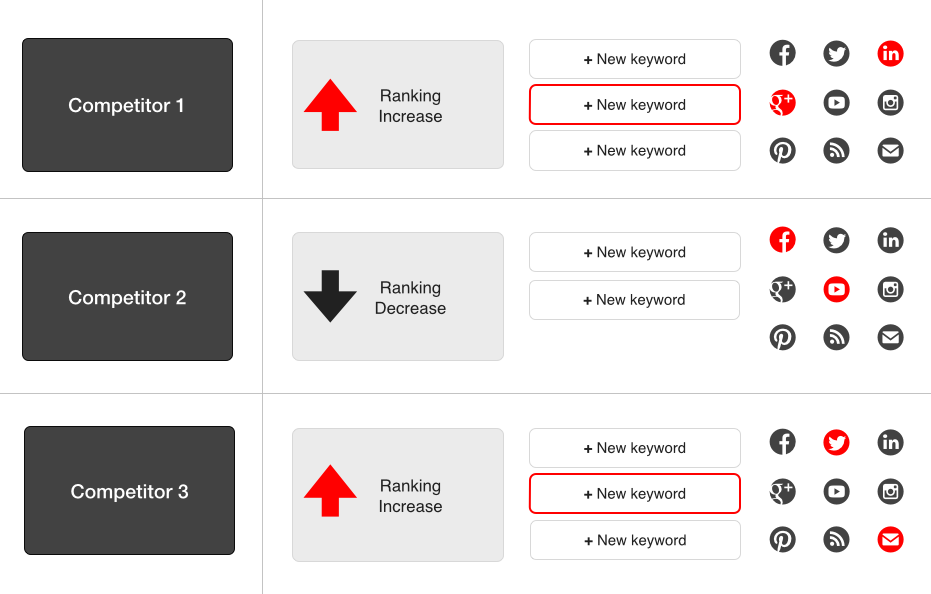 Capitalize on effective topics
Once you start looking for content marketing success by groups of keywords and content, you can begin to look at your efforts in terms of overall trends and not by the seeming success or failure of individual pieces of content. Share your findability results of campaigns and topics with your team and stakeholders and make recommendations about how to magnify the most findable and highest-ranking keyword groups.
Instead of randomly finding ways to repurpose content, use keyword groups and content findability scores to determine which content to repurpose. Those keyword groups and content assets that are gaining in the search engine results pages (SERPs) and are beating the competition, are the groups you want to revisit to repurpose. This is where you'll find a white paper that can be repurposed into a series of blog posts, or a blog post that can be expanded into an eBook. Depending upon your audience and your marketing channels, you can repurpose existing keyword groups to create:
Slide deck

White paper

Video

Blog

Webinar

Social conversation

Infographic

Landing page content

Email content

Advertising content
Monitor your competitors
Who is developing the most relevant content around specific topics, you or your competitors? Based on the keywords that matter to you, you'll want to understand who is doing the best job of attracting visitors, you or your competitors.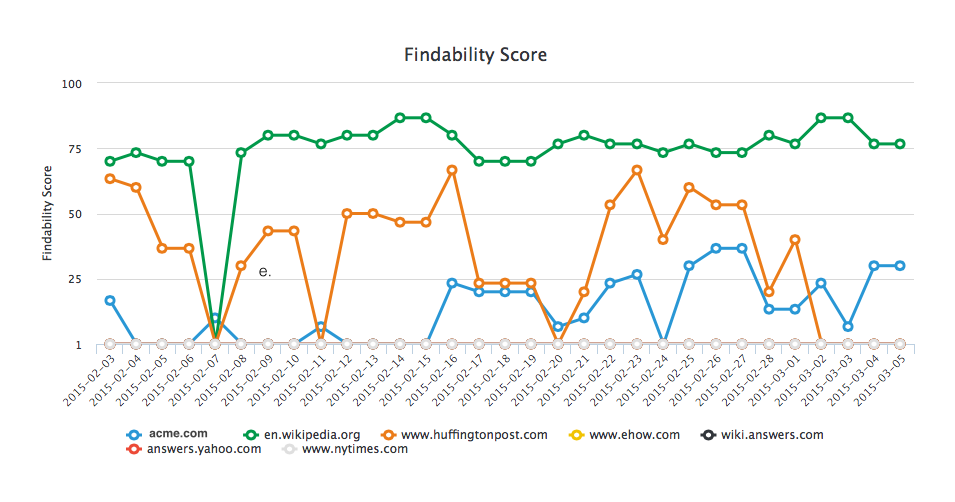 If your competitors continue to outrank you, take a deeper dive and look at the specific content they're creating that's more engaging or relevant than yours. Once you know how your competitors are beating you, you'll be better equipped to go head to head with them to regain attention for your topics and campaigns.
Monitoring your competitor's findability over time will help you decide if they're winning on specific campaigns or across campaigns and time frames. A deeper competitor analysis will tell you why they're beating you. Because Google ranks content on relevancy, there are several factors to consider:
Is the type of content your competitor is producing more relevant to your audiences?

What content headlines are getting the most views?

What specific channels are competitors using to gain audience share?

Is competitor content more educational? Informative? Engaging?
Using predicted findability for strategic decisions
Wondering which of your keywords will continue to increase in rank? Use predicted findability analytics to discover potential traffic for the keywords you're tracking. Using projected monthly traffic estimates; you can focus on developing content around the topics your audience is likely to continue to engage with.
You know which keyword groups are most engaging to your audiences based on your findability score, now base your content creation decisions on the projected on-going interests of your audience and those keyword groups and campaigns that are already improving site visits.
Report your progress
Now, it's time to show off. You can report your progress and identify which keyword groups and individual pieces of content are getting the most attention and helping to bring visitors to your website. Create targeted reports for your C-suite that focus on how your efforts have directly impacted overall brand findability.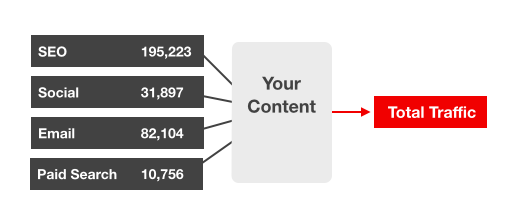 Keep your momentum with stakeholders by consistently reporting your success. Create custom reporting templates and automate reports to provide a consistent view of the data on a regular basis. Customize the data to focus on specific data ranges and content and keyword groups associated with campaigns. Add your own insights to guide stakeholders to understand the significance of the data and to share your recommendations for the future.
A successful content marketing program begins with making sure the content assets you're producing are gaining attention from your target audiences. Knowing which keyword groups and campaigns are ranking well and beating the competition, knowing which ones are not performing well, and knowing where your competitors are gaining visibility, will help you make the strategic decisions you need to meet your content marketing and overall corporate goals.