Searching for an SEO tool? We get lots of questions about people sorting through search and content marketing tools — it can be a confusing and lengthy process. Our goal is to help you find the platform that works best for your organization's needs. Let's look at some common questions we get over content marketing and SEO platforms.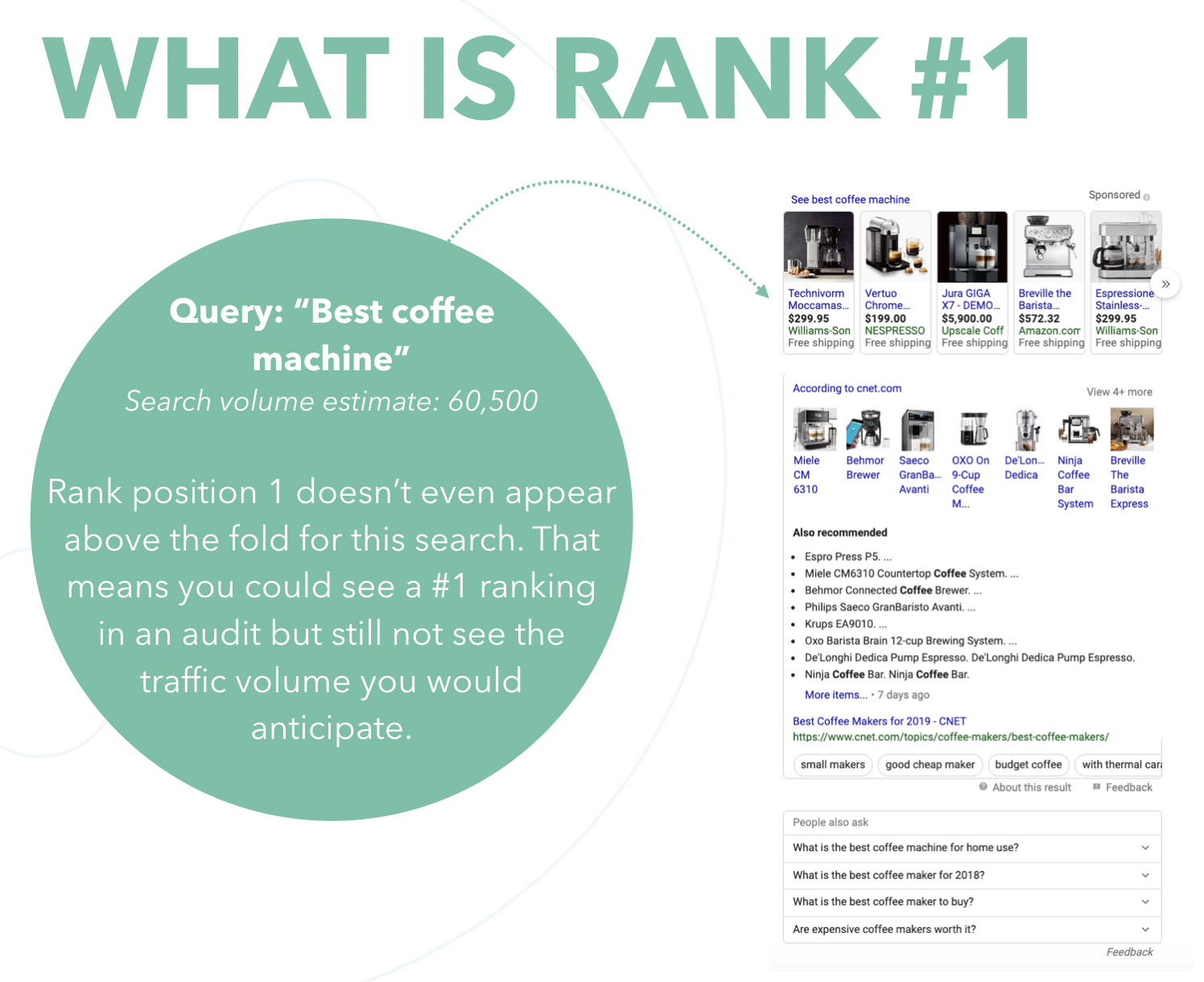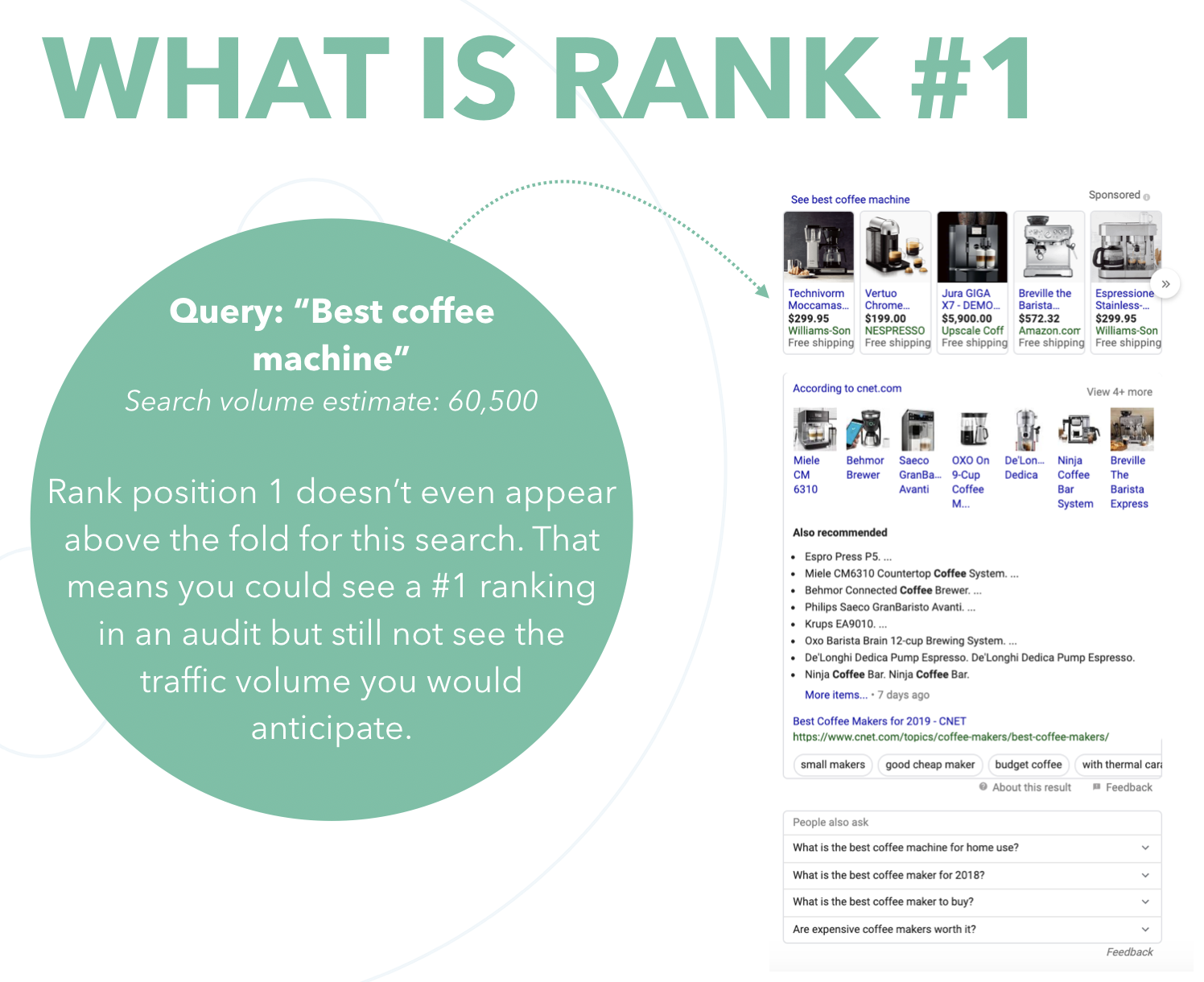 What are vital things to look for in an SEO tool?
It's important to keep the research and evaluation process moving forward — every day that you're not using an SEO tool is a day that you're not discovering ways to improve your search engine optimization. Do these three things as you research content marketing and SEO platforms to minimize your time spent vetting products:
Create a list of basic needs — those things that you must have in the tool. How many keywords do you need to track? Competitors? Domains? Locations? The possibilities go on!
Consider what features are frustrating you about your current content and SEO tools, or lack thereof. Make sure you share these frustrations with tools you're considering or at least cross off how they'll be different.
Develop a wish list of features that you'd love to have if there's room in the budget. Many search and content platforms will work with you to add features that may not be included in a day-one package.
Determine a budget guideline and don't be afraid to share it with the companies you're considering – they should be transparent about what they can provide within your range. (Another hint: Telling someone you don't have a budget is more harmful than helpful. They may assume you're willing to spend tons of money and pitch you on unnecessary things, or may assume you have little budget and scale back on their capabilities.)
Consider who will be using the tool in your organization and make sure the above items have been discussed with them.
Aside from looking into the nuts and bolts of platform features, you likely want to consider several intangible items, such as customer service and account management.
You may also be considering if you should use an SEO or content marketing agency, versus bringing the team in house. We touch on some of the differences in using an in-house, agency, contractor, or blended team model in our post on building the right team for your SEO and content marketing needs, and one of the posts from our SEO Site Audit series.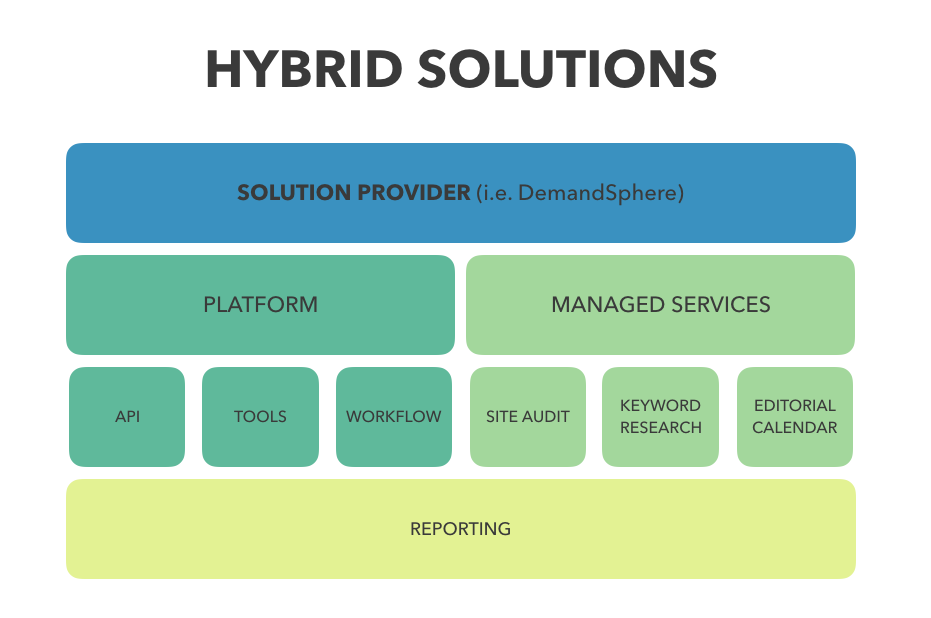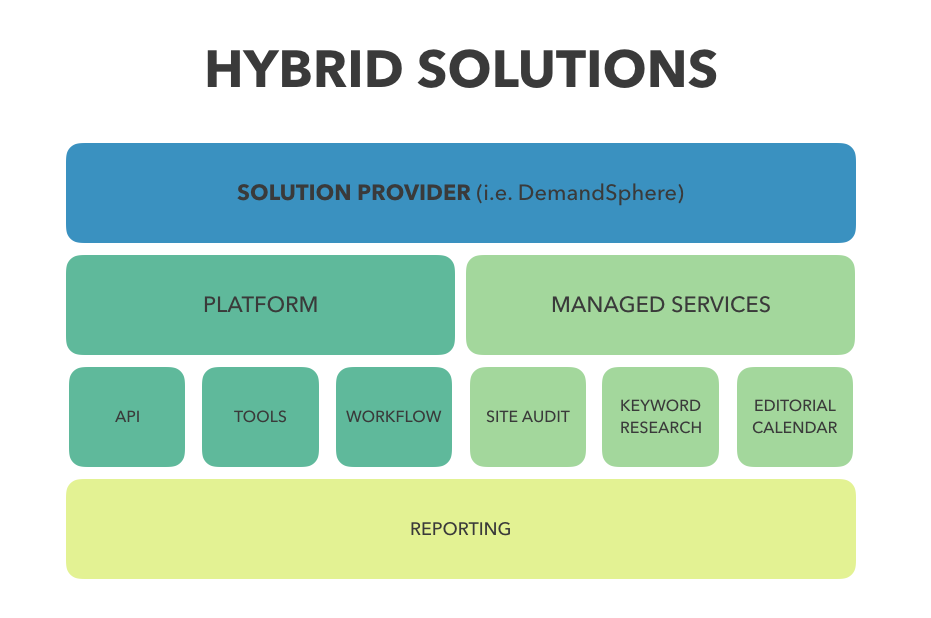 How long should the process take? 
Walking through products can be very time-consuming, which is why many enterprise systems turn to a sales process that tries to determine fit early on. Fewer enterprise platforms are willing to allow trial periods – with good reason. Enterprise tools usually involve some setup and training that are critical to the success of using them. Instead of requesting a trial period if you're looking for a bigger tool, consider these options:
Ask if you can start with a project that is smaller and determine the company's viability during that time.
Start with one subfolder of your site content and only purchase enough keyword or data usage for that area – share this plan with your sales and account representative and let them know you're trying to see how the platform would work with on a larger scale.
Ask for references from other organizations that are similar in size and/or industry to yours and see what their experience and any hurdles have been.
Don't hesitate to be upfront with your sales or account management contact. They're there to lead you to the best option for your organization – even if it isn't them. (I have seriously recommended other content analytics and SEO tools to people on several occasions. We believe a bad experience is worse than no experience, so a bad fit is a no-go.)
What should I look for in an account manager for my SEO platform? 
In addition to considering the features and functions of your content and SEO tool, you likely want to consider the structure of the company selling the system. After all, you're not only buying the tools — you're buying installation, service, and assistance in meeting your search goals. Lots of consideration should go into your relationship with the platform company.
How will you pay for your tools and services
Consider whether the company will provide your organization with decent value. Do you want to buy everything a la carte, or are you looking for package options — and do these package options meet your needs?
Does the company have numerous sales offices (and tons of overhead) that may take spend away from developing the best features? Also consider where you are in the company's pecking order – are you a small fish in a big pond? This may not seem like a big deal, until you need something developed or done expediently and you're last in line.
How will your account manager spend their time on your account?
Will your organization have dedicated account management at your price point — and, do you think that you need an account manager? Some platforms (such as ours) provide a discount for organizations who do not need personalized attention on a regular basis and simply want platform access.
Who will you talk to on a regular basis? In some situations, a management-level account manager will be your representative during the trial period, but a less knowledgeable rep will come on board after that period. Make sure you know the account managers' food chain — and who you can turn to if your representative isn't able to help.
Consider how customer service looks, and who will be on-boarding you. So much of the usability of search tools comes from set-up: maximizing keywords, setting appropriate KPIs, and training your team. Missing front-end time can be really detrimental to your use of the system, so make sure that you are buying the support you need.
What happens if I can't find the perfect fit?
Sometimes, you won't find an exact fit for 100 percent of the features you're seeking, or none that fits perfectly within your budget. Think back to your list of absolute must-haves, and consider some of the pain points you have with your current tool. Don't sacrifice basic needs just to save money — you may spend more trying to work around the shortcomings of a cheaper platform.
Then, review the items on your wish list. If you find yourself sucked into demos of features that fall into the "kinda cool" category, stop and think about whether those features meet any of your basic needs. If not, reconsider whether those enticing features are usable for you, or if they'll cost money and waste time.
Keep in mind that your needs may change, especially as you begin working in a new tool and developing new habits. Don't budge on your absolute must-haves, but realize that a new platform may present opportunities to alter your workflow. We recommend meeting with your platform's rep 60 to 90 days after your launch date, to discuss needs, feature updates, and potential training opportunities.
Want a "cheat sheet" for your platform choice?
Okay, so we can't give you a one-size-fits-all cheat sheet, but what we can do is tell you the considerations we hear most frequently so you can check them off of your list.
Volume questions that may impact the content analytics and SEO tool price
Yes, every SEO tool is going to have questions about the volume of things you want from the platform. Whether it's how much you want to track or how much you want to export – there are considerations to make sure you've thought through before getting on a series of demo calls that may help you move things along.
Total keywords tracked
Frequency of fetching / rank data (daily, weekly, monthly, etc.)
Pages tracked
Ranking vs non-ranking content
Competitors
Search engines
Mobile tracking
Locations
Exports
Consider these desired features in a content and SEO platform
When considering what is a must have versus nice to have in your tool set, it's important to know what the possibilities are. Below are a few that we think are good to consider and are asked about frequently.
Site health / issue spotting
Recommendations for improvement
Reporting that aligns with your needs
Task management
Keyword opportunties
Custom dashboards
Traditional and non-traditional search engine tracking
Page level insights
Content and competitor discovery
Keyword research
Custom reporting suite
White label capabilities
Integration with analytics platform(s)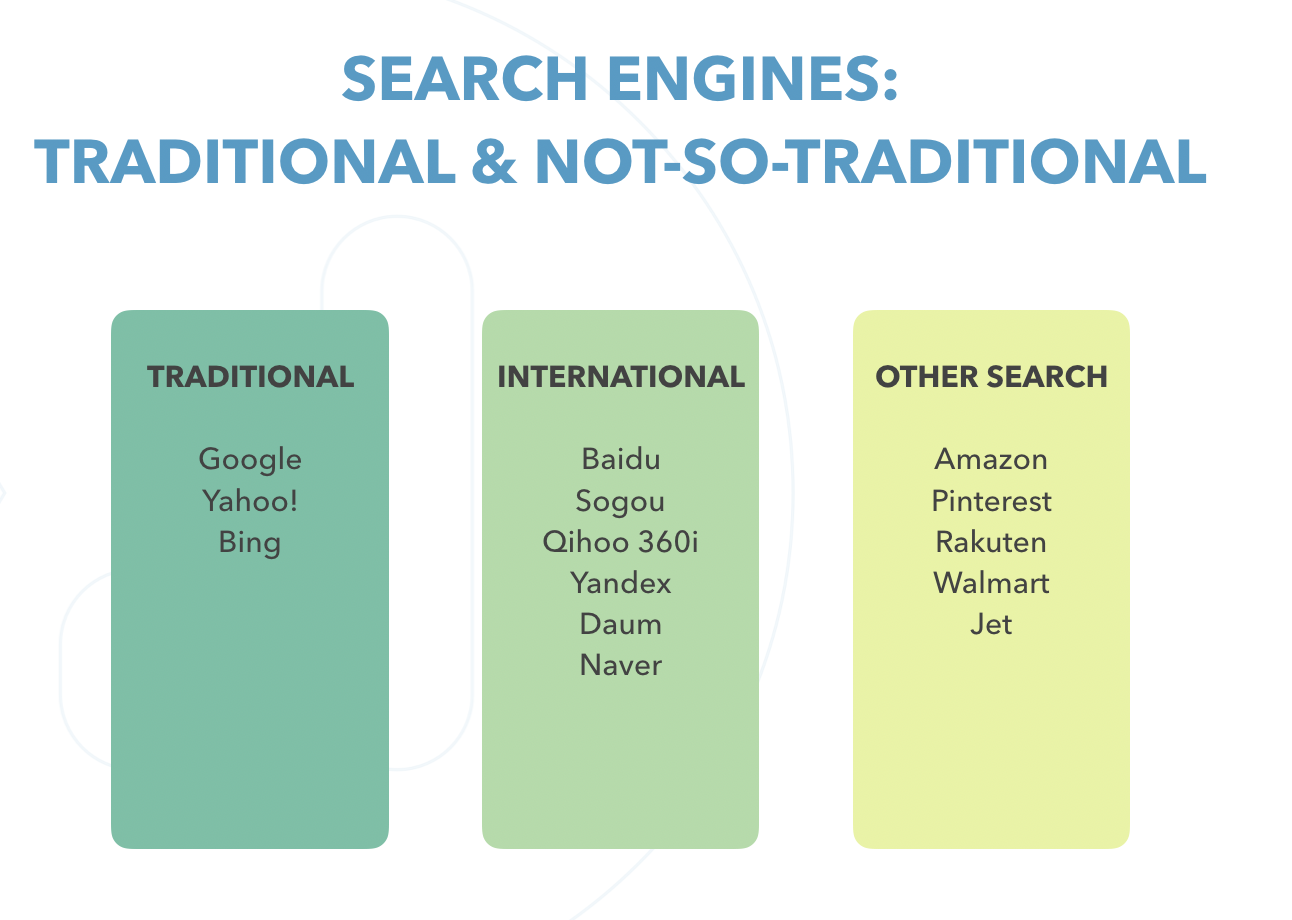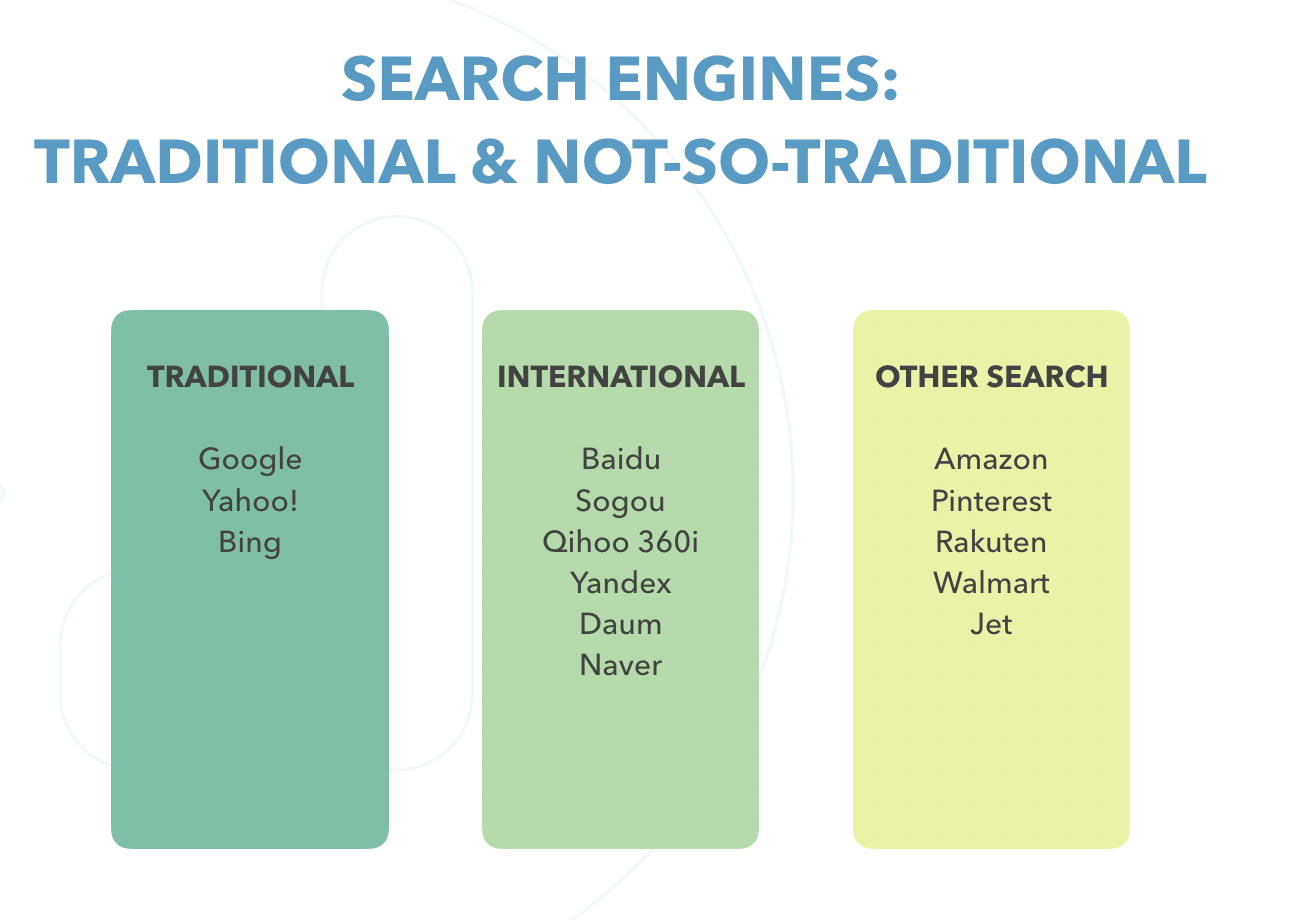 What one thing should I do when I have an SEO tool?
There are so many elements of SEO that could take precedence, so how do you choose what to prioritize? This question gets everyone's favorite answer: "It depends!" (Kidding, we know people hate that response.) But the truth is that because priorities vary across industries, organizations, and teams – the "one thing" does in fact depend. However, the one best piece of advice we can give is simply to consider what kind of workflow works for you. SEO best practices change constantly, but having a systematic way of addressing issues will help you tackle changes.
Figure out who on your team will do what, what kind of reporting you want to handle regularly, and how SEO fits into your weekly schedule. Consider what types of content you have. Do you have programmatic content, like product or feature pages, that update regularly? Those types of content require strictly managed templates as the content is typically similar across several other product pages and competitors. Do you have editorial types of content like blog posts, how-to guides, or others that require a more narrative eye?
Figure out what dashboard works for you — if you don't know, look for a platform that can help you figure it out. Then, set yourself up for success by creating a workflow that works for you.
Want a full feature and function comparison list? Check out our SEO platform consideration checklist here.
Want to discuss the needs you have in a content marketing and SEO tool? We're here to help. Schedule a discovery call to get started.