We are excited to announce that we have added two new features to the GinzaMetrics dashboard today. The addition of advanced reporting and task workflow features come at the request of our valued users, and we are looking forward to feedback on these new additions. These features are currently in beta and we are actively seeking our users feedback on these updates so please let us know what you think.
Advanced Reporting
Your GinzaMetrics dashboard now boasts advanced reporting features including:
Scheduled reporting – Set email reporting to occur on demand, daily, weekly, monthly, quarterly or at other intervals of your choosing. Use scheduled reports to give updates on search and content marketing campaigns or track competitor movement.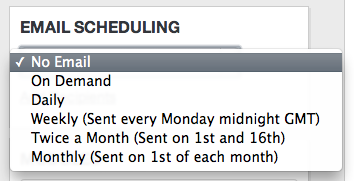 Notify additional users – Have reports sent to additional users such as colleagues, clients or teams.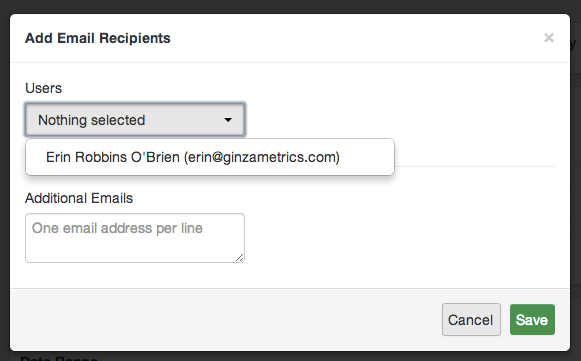 White labeling – Create reports that include custom headers, logos / layouts, and more. Save themes for repeated use.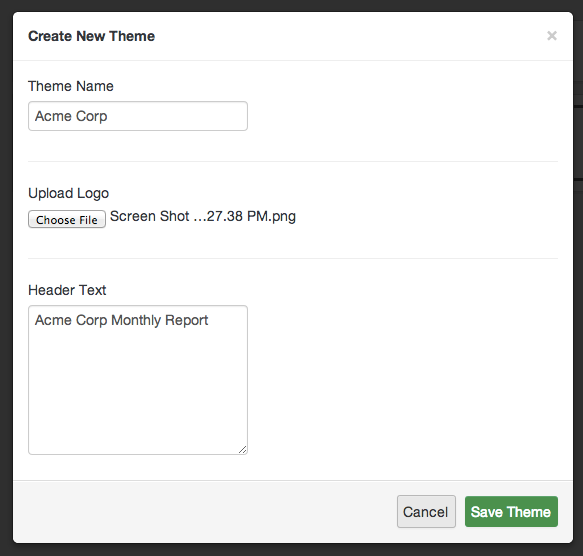 Custom reports – Our custom reporting modules allow you to select portions of your GinzaMetrics dashboard to add to your reports. You can drag and drop modules once added for a layout that's just right for you needs.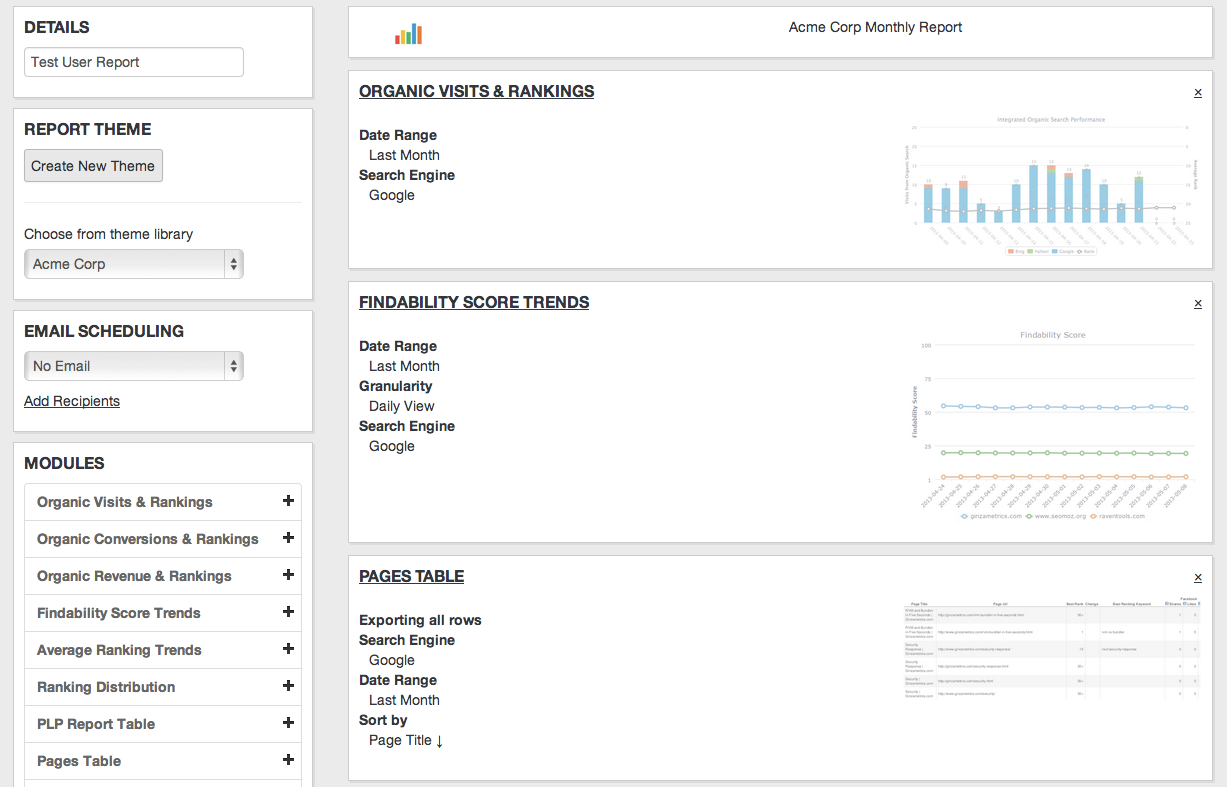 Custom date ranges for data – Custom select your data range or  select data from the past 24 hours, last week, month or other pre-sort options. The choice is yours.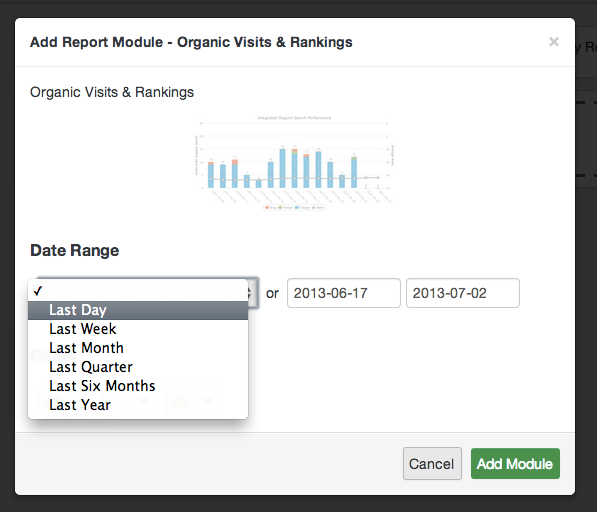 Tasks
Create and assign search and content marketing tasks in your GinzaMetrics dashboard with our new workflow feature. The "tasks" function can help make managing your search and content campaigns simple with the following functions:
Create Task Lists – Group tasks together into lists for easy filtering by role, team, campaign, geography or other needs. Your task lists track the total number of tasks, who they are assigned to, due dates, progress and overdue tasks – all at-a-glance.



Task lists also have progress bars within the lists and can show or hide completed / archived tasks for quick sorting.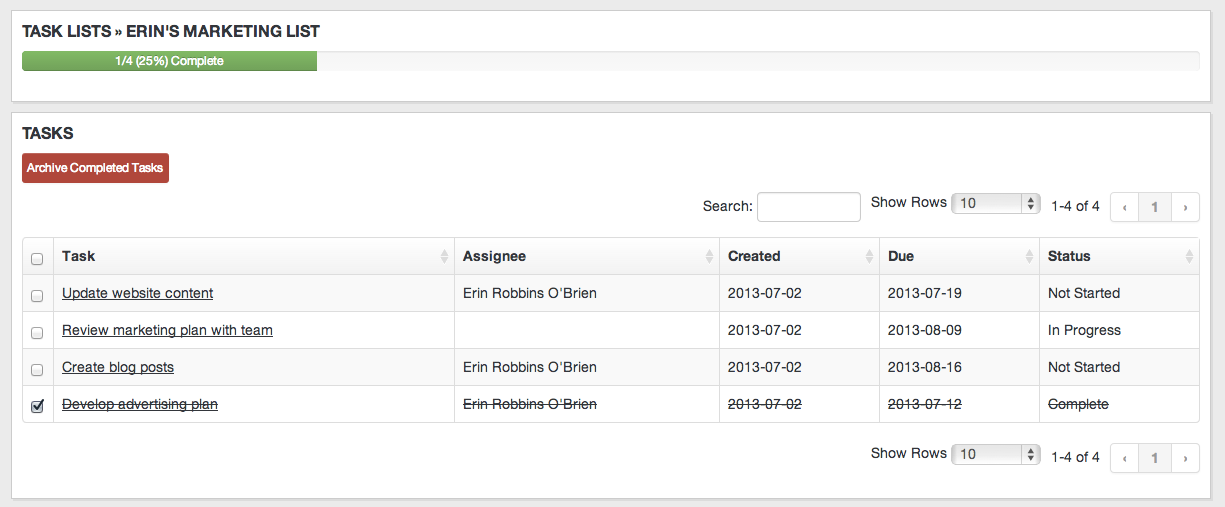 Create Tasks – Create new tasks by simply clicking the New Task button in the top right corner. You can then assign tasks to other users and manage progress. Use the task list to set progress and due date options as well.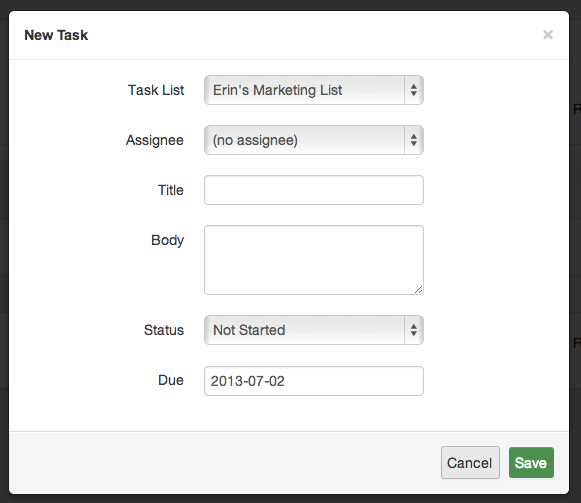 If you have any questions about the GinzaMetrics advanced reporting or task workflow features, please contact us and we are happy to help.