Making executives a fan of your SEO and content marketing program
The most successful content marketers are the ones that have executive buy-in for SEO and data sharing. Buy-in from your leadership can mean financial investment in your content marketing programs, but it can extend to your company's culture and priorities. Many SEOs and content marketers complain that their company simply isn't set up to support data-based marketing, but that buy-in from the C-suite would foster better data-sharing and communication across the organization.
Our executives are usually in busy positions that don't get into the weeds of how marketing — especially back-end optimization marketing — works. Many execs know what they want when it comes to the look of the website or the language of a TV spot, but don't have a grasp on why ensuring that SEO is part of their content marketing – and vital to their marketing toolkit. Luckily, a little discussion on impact usually goes a long way.
Lead with data
A good starting point to get the attention of the executive team is to show data about the current state of your site, and to share areas where you see room for measurable improvement. Your executive team is focused on major goals and on your organization's bottom line, so be clear about what you want to accomplish and how they can help. Execs tend to love data, so how can marketers use data to show that content marketing is the best way to increase ROI and get your product in front of new customers?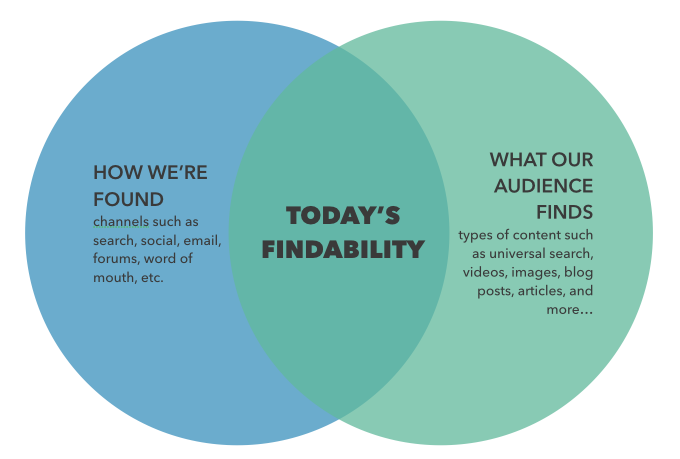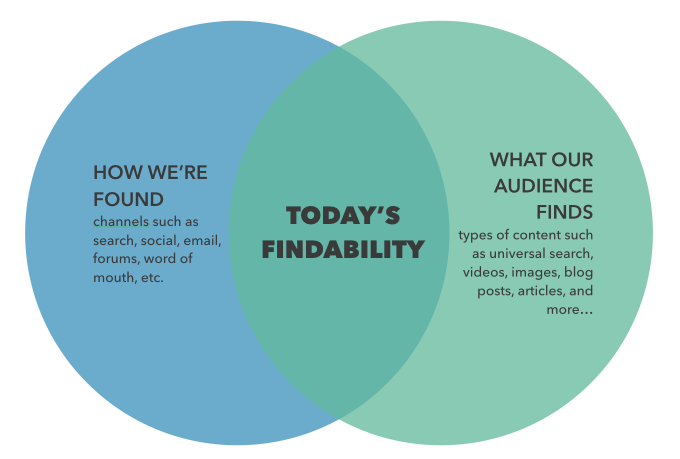 Before you ask your execs for help, ask yourself the following questions:
What do you want to accomplish, and what do you need from your leadership? Think of action items and takeaways. Knocking on someone's door just to tell them an idea isn't useful — figure out what you need.
How will a focus on content marketing benefit the organization? Have a couple clear statements in mind identifying what your C-Suite's buy-in will accomplish. Back it up with data and research that you've already collected.
Who else is Team Content? If you already have buy-in from lower-level managers, or the support of other execs, bring them into the conversation around your organization's content plan.
Show that you know your weak points
There's a lot of data going on in the content marketing world. As we've mentioned in previous episodes, we need to know what isn't working about your current marketing strategy. Ideally, you'll be able to gather data about various deliverables to test out medium, method, and message.
Think about how the channels that you're using to distribute your messaging — everything from Google Adwords to Pinterest to your own site. Which of these channels performs best for you?
The method pieces include the types of content that you're creating: videos, white papers, blog posts. Don't confuse channels with content type, either — you want to be able to measure the two independently. If YouTube videos don't perform well, the answer may not be to pivot away from video, but to place your videos on your own landing pages, Vimeo, or somewhere else.
Finally, think about the message you're creating. Consider the tone, appearance, and feel of each of your deliverables. Older forms of marketing, like email marketing, lend themselves quite well to A/B testing — which subject line gets the most clicks? If you are able to text your message in a way that finds a best performer, consider applying that messaging to other areas of your marketing materials.

Bring content marketing into the recruitment conversation.
The primary goal of most content programs is to create new customers — and your execs might think that possibilities in content marketing stop there. But, consider an issue like talent recruitment: many executives name recruiting and retaining top employees as a top issue facing their firms.
Content marketing can help your organization win at employee recruitment in two ways. First, the type and tone of content suggests a lot about your company, brand, and culture. Great branding helps potential recruits understand what your organization is about — and whether they're interested in being a part of it. In addition, recruiters and HR pros often look at whether employees have researched the company as they make hiring decisions. So, giving interviewers something to research makes their job easier.
Make education a priority among your content marketing goals.
If you've decided to pick up the baton of organizational education about content marketing, you may feel as though you won't be satisfied until you see massive change at your organization. But, depending on your org and industry, change can take time. If incremental change makes you crazy, re-educating your executive team might make you crazy — and you might be in the wrong organization. But, if you are willing to work through whatever red tape your company throws at you, you can start by setting goals to move the needle forward.
Set goals for your team — and for yourself. If you create benchmarks and meet them, that success reflects positively on your program.
Know what works for you personally! Whether you're highly organized and create your content months in advance, or if you lean more towards in-the-moment, live-action tactics, know your strengths and share them with others.
Show how changes in data-sharing can benefit the entire organization and the bottom line. So: share your own data. If you have success stories, share those in your departmental presentations and staff-wide meetings.
Consider your competitors. Fear isn't the best motivating tactic, so don't bring a presentation to your execs on how your competitors' great content will bring your company to bankruptcy. Instead, highlight ways that your content can be improved. However, there is space for competitor analysis! Say you're losing to a certain competitor in SEO rankings: bring your execs some ideas on how to regain that footing.
Seem daunting? Don't get discouraged, take a look at how to build the right team to tackle your SEO and content challenges.
Talk about content marketing as it should be: a strategy that exists throughout the marketing funnel.
Content marketing is not a tactic, but a strategic layer that touches all of your existing marketing. Every piece of marketing, from emails to TV spots, gives users a better picture of your brand, which is why a cohesive marketing campaign is so important. Think of it this way: the success of content is measurable — and everything is content.
Consider video as an example. Videos are often thought of as being a "top-of-the-funnel" medium: we use attention-grabbing videos to introduce a product to potential buyers. However, if video works really well for you in that function, you could introduce it throughout the traditional marketing funnel: from intro to purchase to customer retention. You can use video for instructional guides related to your products, on-boardng for new customers, answers to frequently asked questions, and much more. Video doesn't have to remain at the top of the funnel: it can work from awareness through lead nurturing through the purchase and use of the product.
Highlight how better communication can lead to better outcomes!
Many marketers feel as though they're the last in their organization to know about a new product, company development, or piece of performance data. It's true that marketing is sometimes brought in as the finishing touch on a project, or might not be kept abreast of sales numbers. In some industries, teams tend to hoard information, either because there are structural incentives for doing so, or because leadership simply doesn't see how purchasing, order fulfillment, or sales relate to content marketing. Content marketing should, ideally, break those silos and earn the support of other teams.
When you do content marketing research, you're striving to create real, quantifiable hypotheses about what might happen with new campaigns based on the previous performance of campaigns that used similar mediums, methods, and messages. The availability of prior data might be hugely useful in both setting and reaching KPIs — both for the marketing teams and for other groups within the organization.
Share something with another team without expecting reciprocation. If you have internal-search data that may help your merchandising team, send that data to someone on the team! You may get more input from that team that helps you — or you may not. But, data sharing that helps one team can build the entire organization.
Our takeaway? Start measuring now, and use your data to prove content and SEO's worth.
Depending on the level of autonomy, you can earn executive buy-in for your content marketing program simply by getting started and measuring the results. If you want your execs to approve the design of new video content, measure the success of content that you currently have — and if you don't have any, look to how well your competitors are performing on YouTube. Chart your ROI on social media and email, and use that data to build support for what's working, and motivation to fix what isn't working.
However, be sure to know how your data contributes to your KPI. Showing that you have one million Instagram followers might not be a goal for your organization if your company that contracts only with governmental defense agencies! Often, we run into management that isn't on the same page regarding which metrics are important. Sit down and discuss how each metric tracks back to your organization's goals, and make sure you're on the same page.
Remember: content is a tangible asset with measurable goals, and your executive team should count content managers as an advantage. It's up to you to show that value!
If you're looking for an SEO and content marketing solution that will act as an extension of your team – specifically tailored to your KPIs and unique needs – we're here to help. Start with a discovery call today.