In 2015 only 21% of B2B marketers feel they're successful at tracking ROI for their efforts, according to CMI. One reason for this disconnect might be that getting deep insights into digital marketing efforts has been reserved for brands with deep pockets. To meet a growing market need for marketing intelligence that won't break the bank, GinzaMetrics has introduced One-Time and Custom Data Reports for Marketing and SEO.
Deeper Data to Improve Findability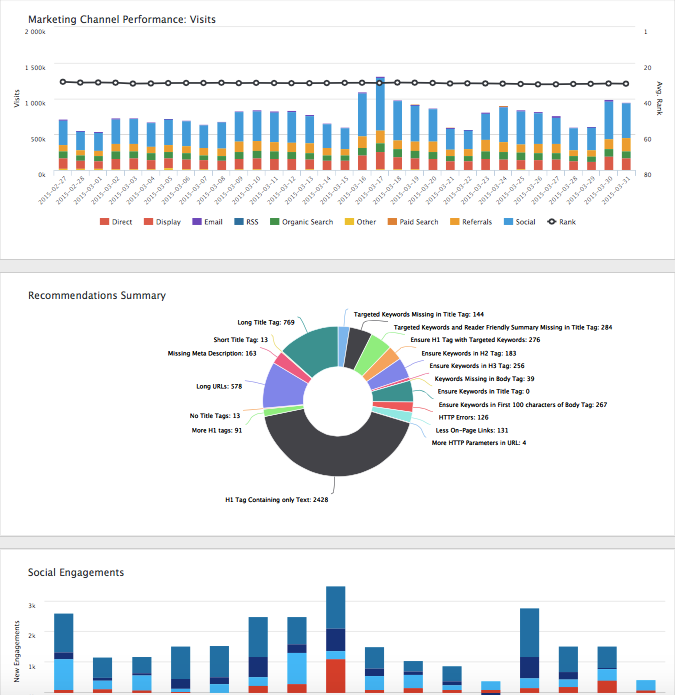 GinzaMetrics recognizes that not all organizations are ready to commit to one marketing intelligence platform or reporting system. Whether not using a platform is related to budget, resources, or bandwidth to warrant using a marketing analytics platform, brands still need data insights to improve their findability online.
GinzaMetrics, the leader in the science of findability, has announced the availability of one-time and custom data reports. To help marketers, SEO departments, and agencies get a quick dive into their data, competitor's data, and potential client data, GinzaMetrics is offering in-depth data reports to deliver insights without the need to commit to a contract for their software platform.
GinzaMetrics now offers data reports beginning at $200 for:
Competitor discovery

Keyword results and discovery

Content insights

Social media insights

Website and SEO recommendations
Key Insights Available to Everyone
Any of these reports can be ordered separately or in combination with any other report and can be ordered one time or scheduled to be delivered on a monthly basis. Compared to similar offerings by competitors, which begin in the thousands of dollars for insights, these reports provide custom data to users at low one-time costs.
"Our features and functionality have been something brands of all sizes have sought out for some time," notes Ray Grieselhuber, Founder and CEO at GinzaMetrics. "Sometimes those organizations aren't ready to commit to taking the time or the resources to commit to a full platform, but they still want the insights it can provide. In response to that need, we decided to take the pressure off the organization and offer individual data reports to help them get the information and make the improvements most important to them now."
Using GinzaMetrics' proprietary algorithm, data reports can help a variety of functions get the marketing intelligence they need.
"Agencies can benefit from these one-time reports to dive into client insights or get prepared for a pitch before walking into the conference room," mentions Erin O'Brien, GinzaMetrics COO. "Likewise, marketing teams of all sizes will have the keyword, competitor, and content information at their fingertips – making strategic decisions easier with all the information at hand. For the content creators – these insights will help discover what content to create based on search, social and competitor data that gives insight into what audiences are really interested in for your industry. SEO departments and agencies are going to receive website recommendations and ranking data to quickly improve findability for their sites."
Customizable To Meet Your Needs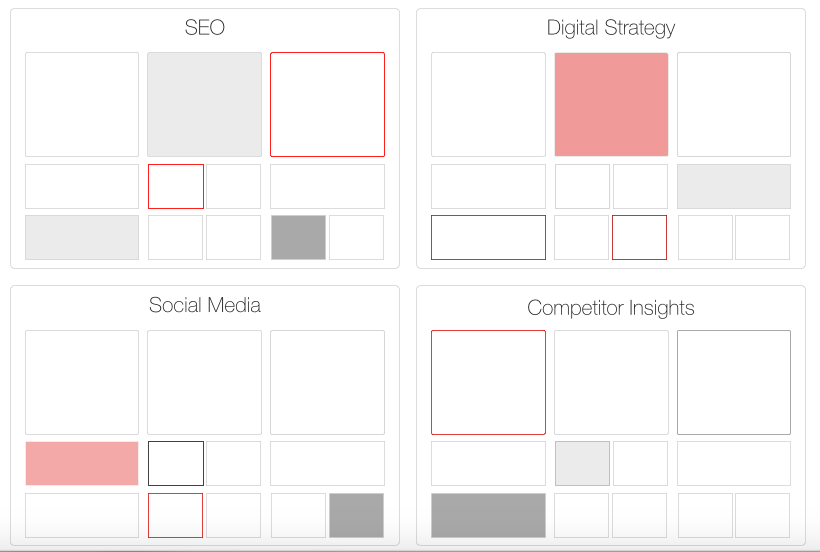 Reports can be customized for marketing campaigns, content and keyword goups, and competitor analysis. Among the available data reports is GinzaMetrics' proprietary Competitor Discovery, released in February of this year and one of the company's most popular features. Our proprietary algorithm makes it possible to include unlimited keywords and content and process data in as little as five to ten business days.
Each report will give customers all the deep data they need to discover current campaign successes or plan for future campaigns. All reports can be formatted by the customer to fit their individual needs using GinzaMetrics' customizable marketing intelligence dashboard and reporting feature. The interactive reports allow customers to add their insights and share the reports with the executive team to get the buy-in they need.
If you'd like to find out more or get started with custom reports, fill out the form at the bottom of this page.