On this blog, we often talk about the need for SEOs to wear a lot of hats. Following up on every technical issue your site can be time-consuming. For those of us without a development background, the technical side of SEO can be daunting. As search engines get smarter, technical SEO is more important than ever. Jenna Ahern, the founder and CEO of Guardian Owl Digital, provided Found Conference attendees with a useful overview of four of her favorite tools to set, test, and re-test the technical side of search. 
Google Search Console
As SEOs, we have our hands in Google Search Console all the time. It's a free, widely-used tool to easily track your site's search performance and spot issues. Search Console's URL inspection tool and coverage reports are must-haves for checking for readability issues and errors, and the Performance tools help you keep an eye out for drops in total impressions or organic click-through.
Jenna says Google Search Console is an excellent place to go beyond simple keyword research, and begin identifying long-term search queries that work for your brand. While Search Console doesn't display all organic traffic, or all queries that bring that traffic, it does show an overview of queries that definitely brought users to your page.
To start, look at top search terms and determine whether those are relevant search terms for your site. If you're seeing search terms that are not related to your brand – or you're seeing a lack of search terms that you want to capitalize upon – you can find opportunities to adjust content, page titles, and meta tags. Reviewing keywords also provides an opportunity to look beyond the obvious and find long-term keywords for which you may perform well.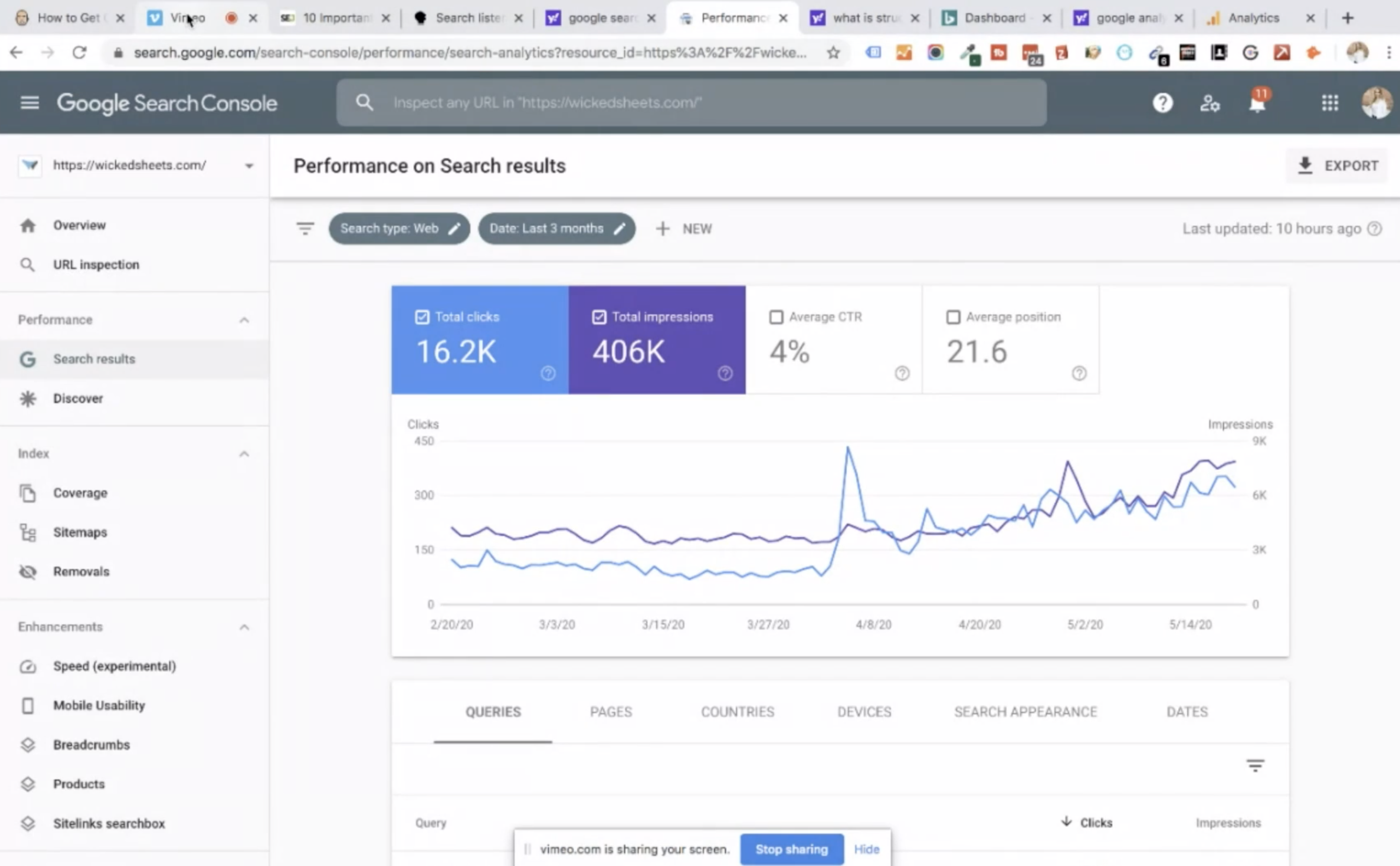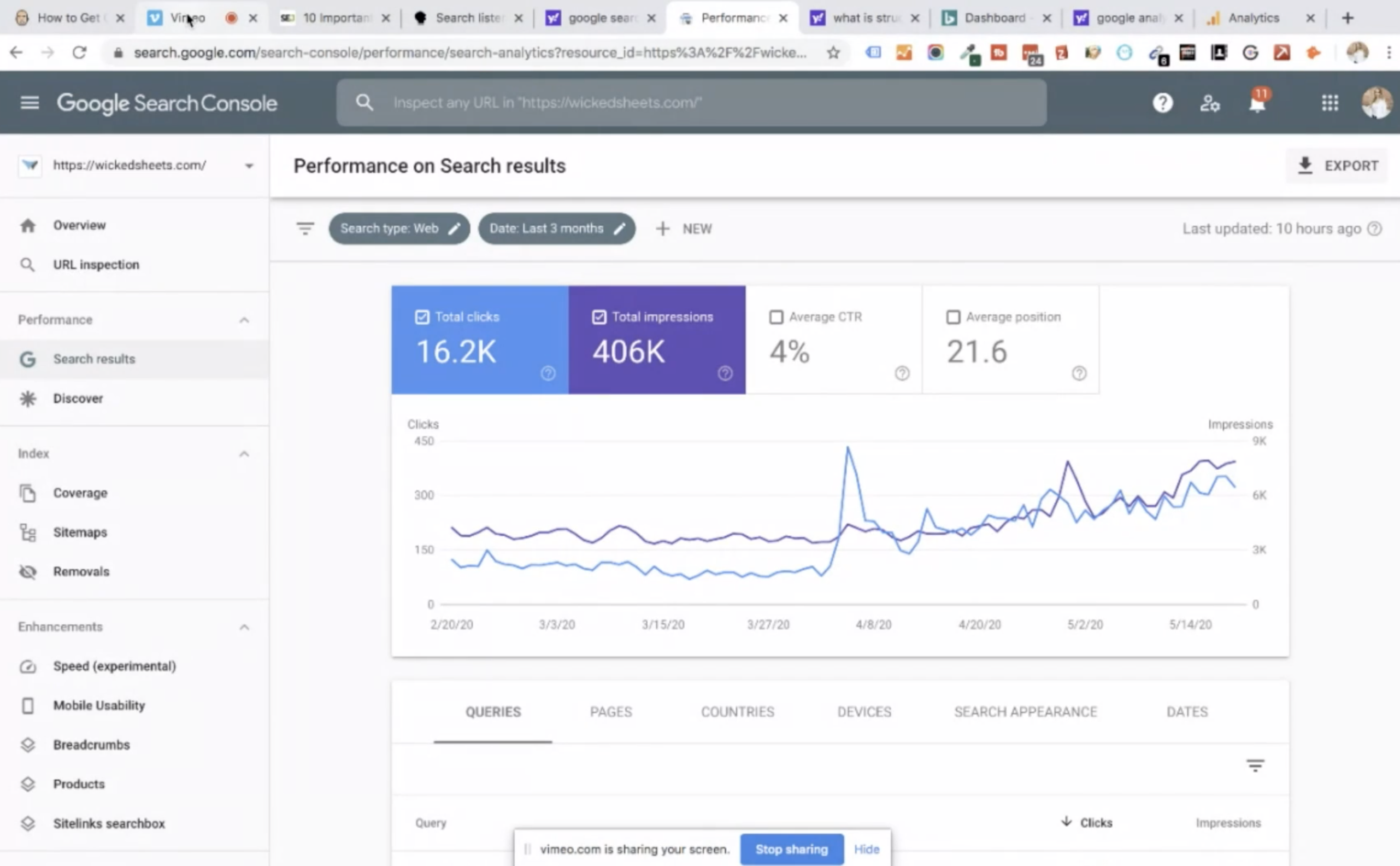 Jenna says that, often, we're too focused on broad-term, super-important keywords. Say your run a garden supply store in Ohio; you want to rank for "garden supplies Ohio." But, if you realize that you're ranking well for "tomato stakes," you may want to check your landing page for that product, and make sure it's ready to convert. Seeing what keywords bring interest in your brand can help you create more relevant pages, build out better meta data, and even determine merchandising priorities.
Answer the Public
Frequently asked questions are great way to incorporate long-term search queries into your site. Also, they're hugely popular with consumers, and demonstrate your interest in creating a high-quality customer experience. FAQs can really drive organic traffic from outside of your site, especially if your questions are particularly relevant to brand-unaware users. However, it can be tough to determine which questions are frequently asked — not only of your customer service reps, but also of search engines. Jenna says Answer the Public is a great free tool (with a pro option) to look at what's being searched right now.
Answer the Public allows you to search for keywords and determine which phrases would make good questions to answer on your website, using data from search engines. The website says that it "listens into autocomplete data from search engines like Google then quickly cranks out every useful phrase and question people are asking around your keyword." This type of information may help you make exact-match phrases on your pages, and better understand the overall intent of your user.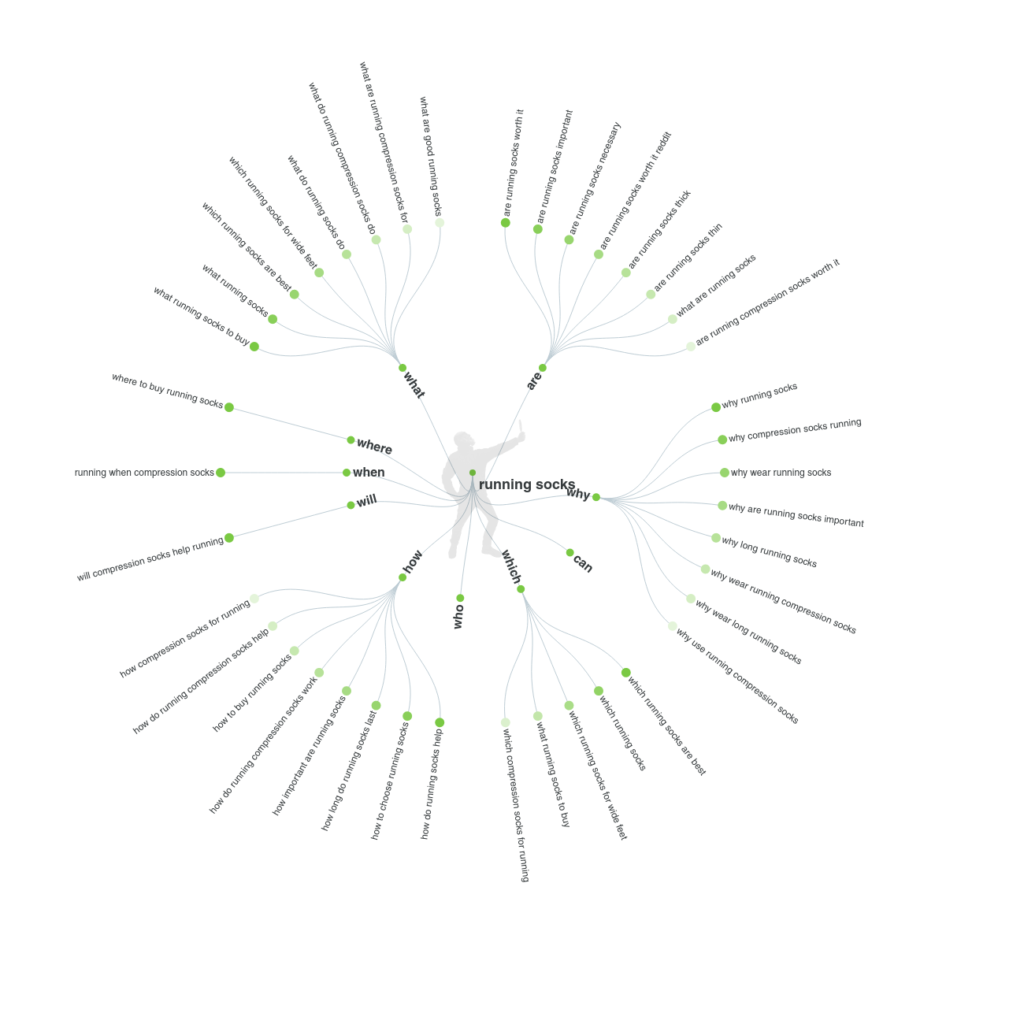 Schema App (or anything else that will help you build out structured data)
It's time to go beyond the blue link. As we move into the 2020s, the importance of structural SEO is huge: we really can't overstate the need to get your scheme markup built out and well-managed. As machine learning gets smarter, search engines will increasingly rely on schema.org markup. This set of markups includes bits of code that identify page types and types of content on each page. Schema helps search engines identify the purpose of your pages, and pull bits of information (like store hours or pricing) into SERPS. These markups and tags are ever-evolving, with over 800 pieces of markup vocabulary now recognized by Google and other search engines. That constant and wide-ranging evolution means that hand-coding your schema may not make sense. Enter: schema generators!
Jenna recommends the Schema App, a paid structured data manager, but there are lots of worthy competitors out there. If you don't have a full-time technical SEO, Schema App and similar tools are helpful in understanding opportunities in structured data, and may be worth your budget. As Google pairs user intent with landing pages, the addition of code that identifies the purpose of the page may increase both rank and CTR.
Want to see where your site stands currently (or see what a competitor is up to)? Google offers a rich results tool to determine which rich results can be generated from the structured data contained on your page.  Guides within the test tool detail problems specific to your page, such as missing tags or unloadable content. By repairing issues that may render your site ineligible for rich snippet loading, you can be sure that your page shows up in SERPs with user-relevant details.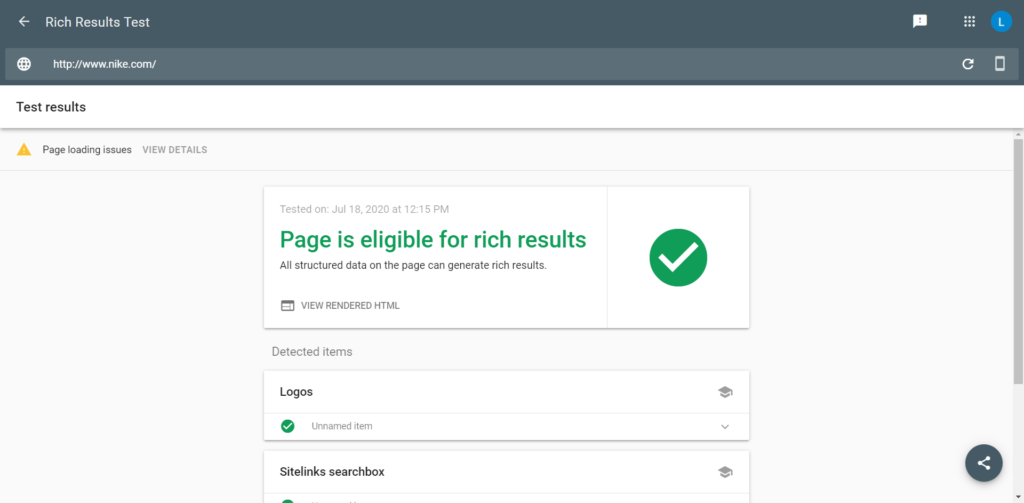 Internal linking tools
Internal linking, Jenna predicts, will become increasingly important. While old-school SEO was all about outbound and inbound links, linking pages across your own website can impact search engines' understanding of your pages, your site architecture, and page importance. Plus, experts such as those at Moz say that link equity — the ranking factor that passes value from one page to another — can be passed between two pages on the same site. 
The secret? Good use of page authority. Linking to important pages shows that those pages have the most value. Internal links can also provide association to certain keywords via anchor text. When you place an a href link, use descriptive keywords in your anchor text to give a sense of the content of the targeted page. Don't use the same descriptors for multiple pages. And, please — please — check your site for broken internal links.
Your CMS may offer a link-checking tool. Or, try an external tool not into your CMS will scan your site and suggest related pages. By linking pages with related content to one another, you're spreading link equity across those important pages.
DemandMetrics suite of SEO tools
Of course we weren't going to finish the post without telling you about DemandMetrics. We may be partial but we think the toolset is great. One of the best things about it, it integrates a lot of the tools mentioned above, so you don't have to log into several dashboards every day.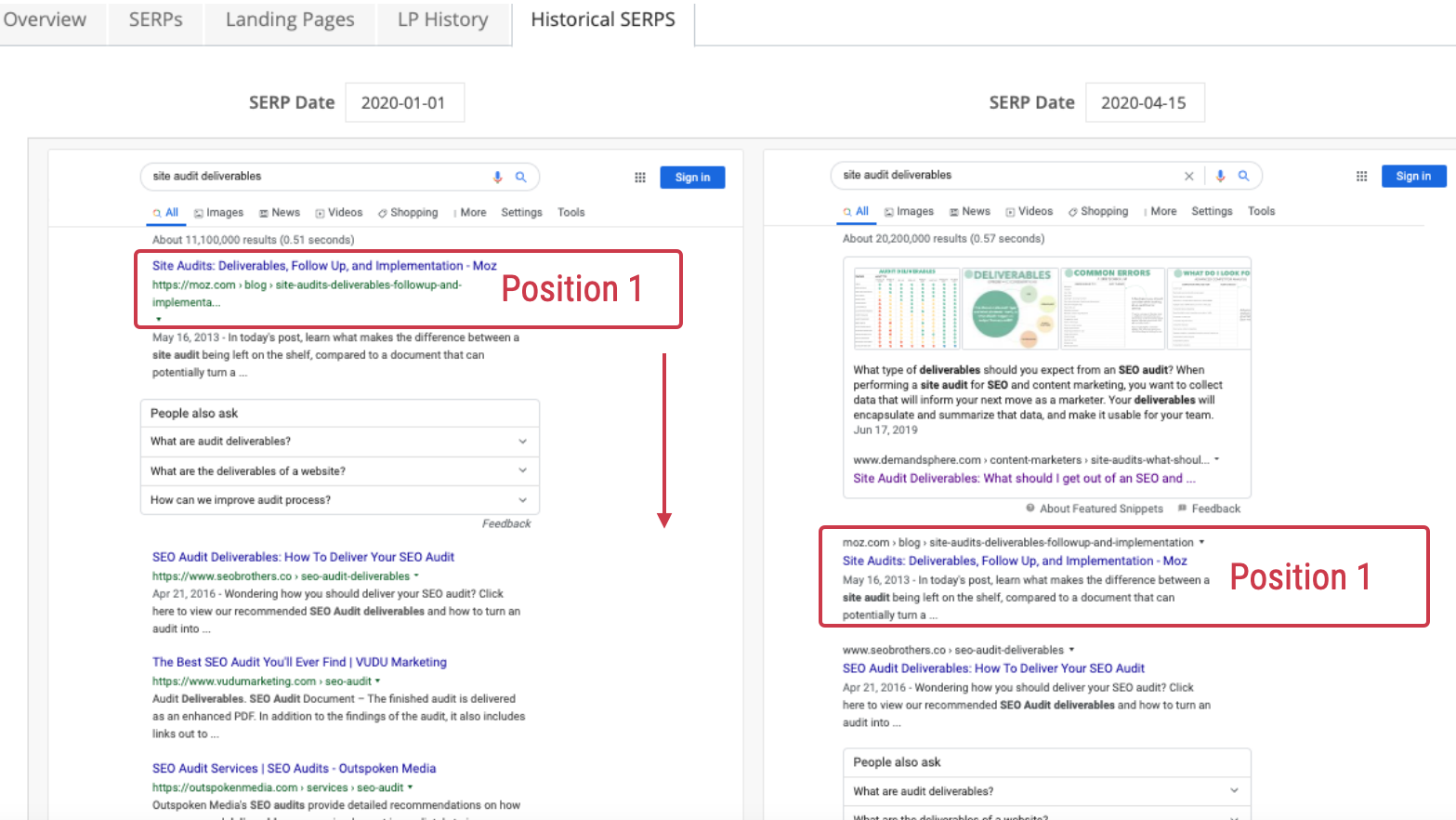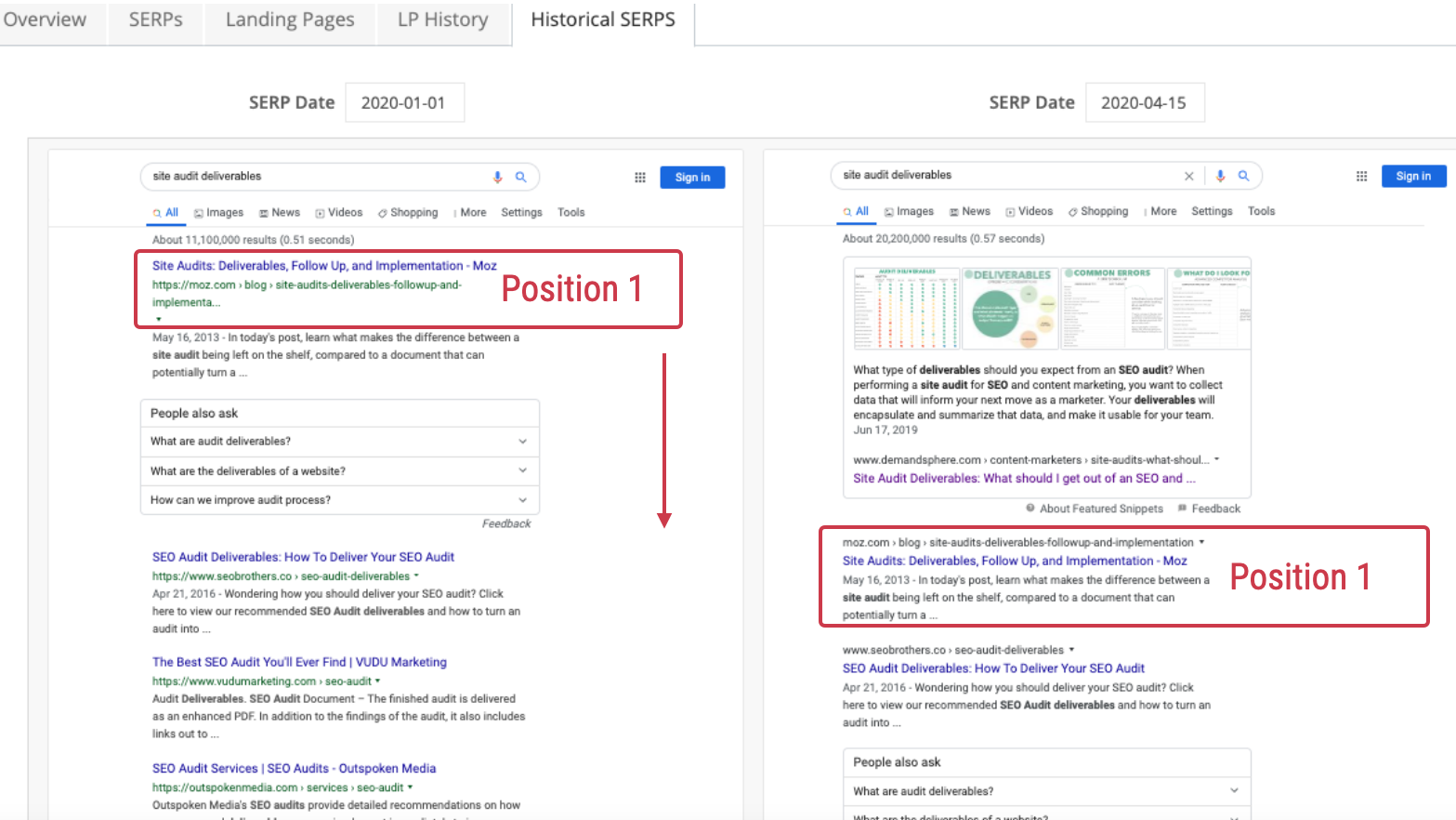 Included in DemandMetrics you'll find:
DemandRankings – A daily rank tracking tool for your site, target keywords, and competitors.
Universal Search Elements – Included in ranking data, exploration, and research modules, you'll see how Knowledge Panel, People Also Ask, Local Pack, and more are impacting the way the SERP looks and where "position 1" really is.
SERP Rewind – Your view of how the SERP has changed over time and how it's impacting your traffic even if your rank has stayed the same!
Keyword Research – Find new keywords to focus on, prioritize your keywords better, and understand what people are searching for now.
Competitor discovery – Who is creating the content that's taking traffic from your site? DemandMetrics Competitor Discovery module will tell you.
DemandCrawl – Crawl your entire site, not just the content that you're ranking for, and get the best look at all the pages being indexed.
International and Local SEO – No matter the search engine, language, or location – we've got rank tracking for it!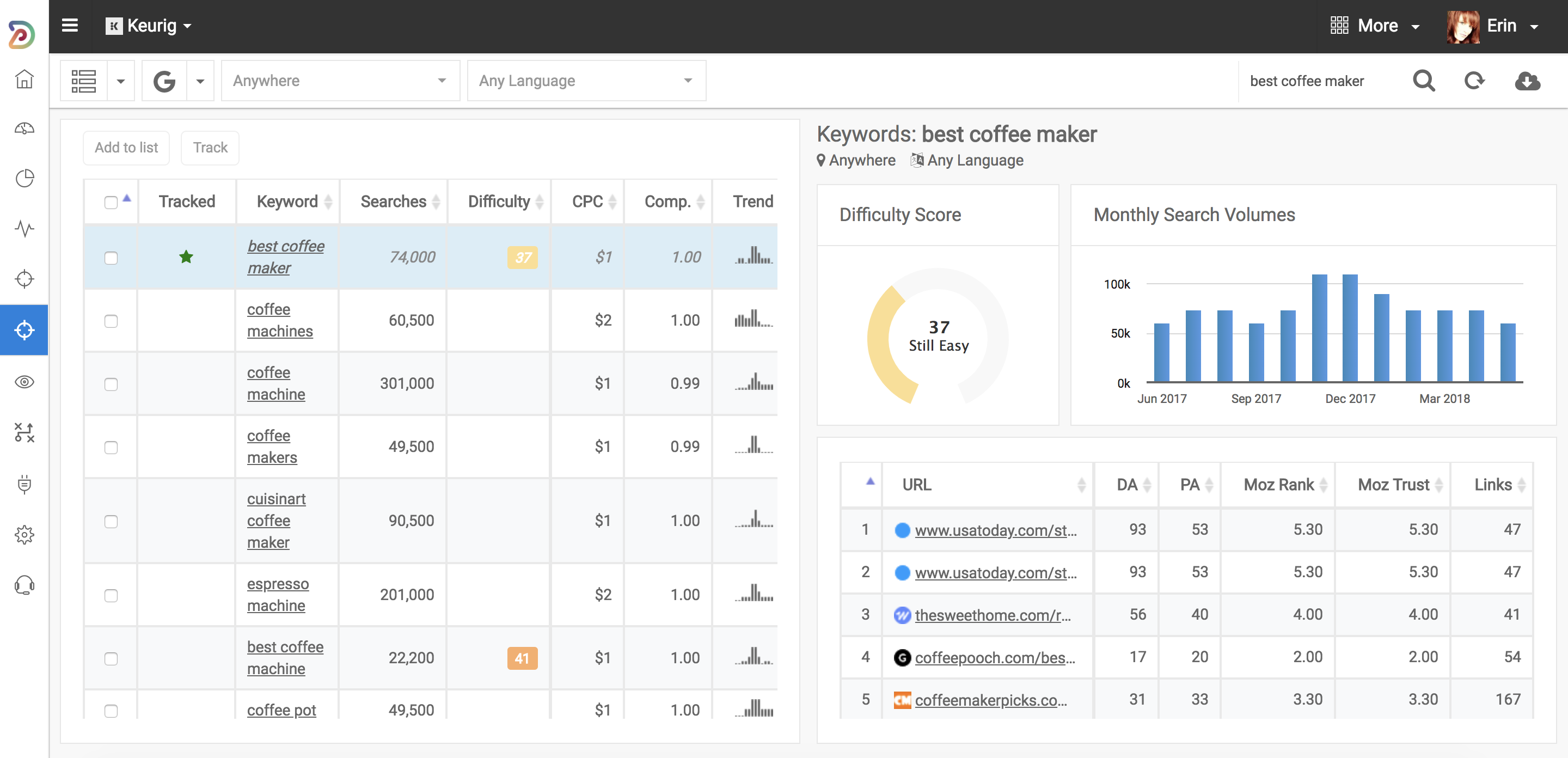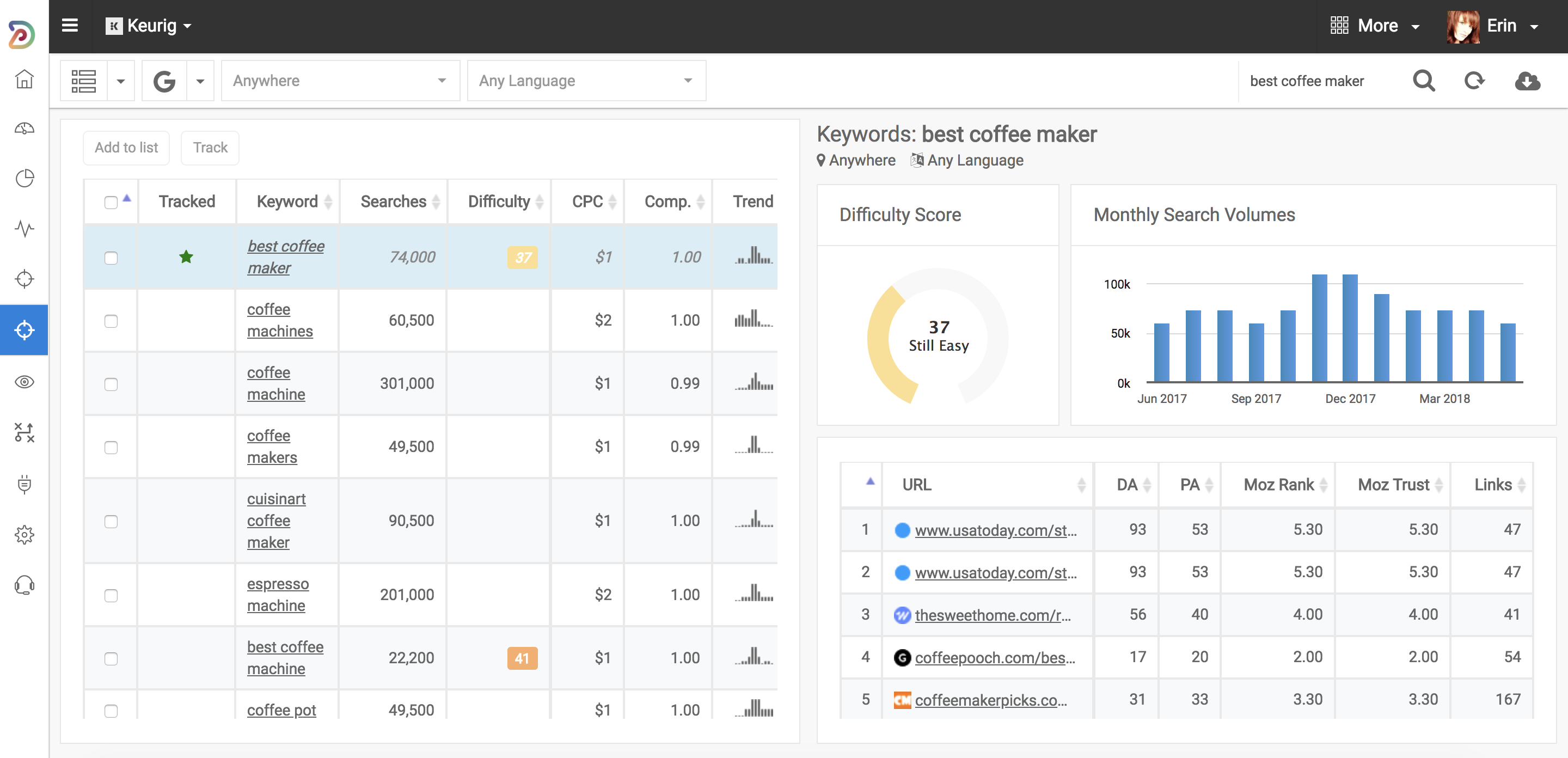 Of course there's more, but give us a chance to tell you about it by scheduling a 20 minute discovery call.
Remember: nothing replaces good architecture!
None of these tools are replacements for excellent content and a well-organized site. So, keep an eye on the basics, such as your site's load time and navigational structure. But, the future holds plenty of opportunities to do more with site structure. As Google continues to learn user intent, watch for these effective ways to improve structural SEO.
If you're looking for the best SEO tools for your business, check out this article. In it is a checklist to find the ultimate SEO tool for your business – use this one. It will help you decide on the features you need, prioritize your budget, and make sure you're covered for all the goals you're trying to accomplish.