Marketing overview modules
Your DemandSphere Dashboard has many different types of modules that can be arranged to highlight data, workflows, and comparisons. Below is an overview of a few of our marketing overview modules.
Goal Completions
Displays goal completion data from Google Analytics. A goal is a completed activity such as a purchase or contact form submission

Marketing Channel Performance
This module provides a daily breakdown of the origin of your site visits into channels. These channels include social, referrals, direct, organic search, and email. Average rank is overlaid on the daily stacked bars.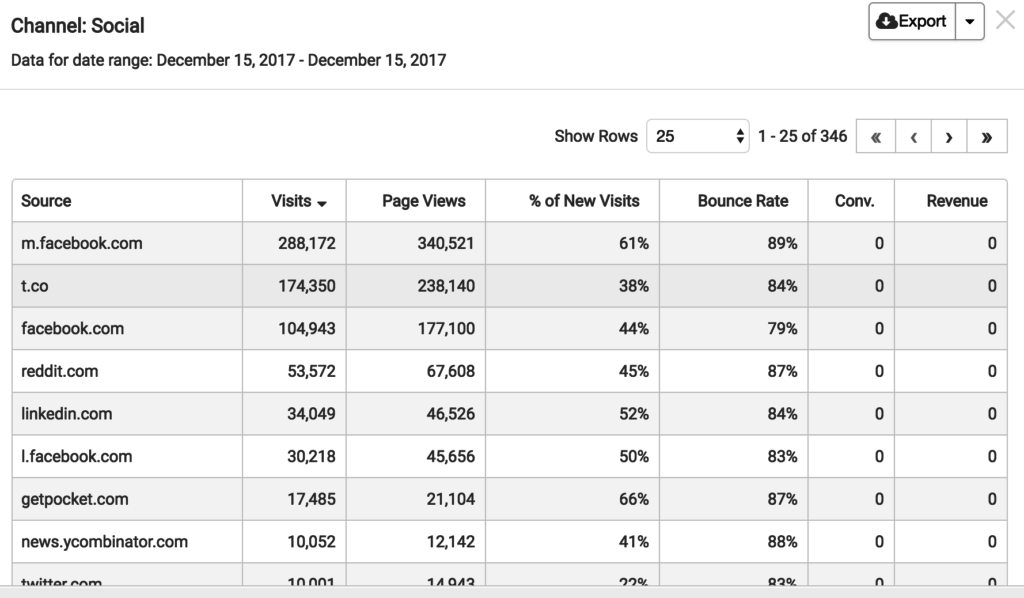 Share of Channels
Breaks all visits out into channels on a pie chart for a defined date range (i.e. weekly, monthly, quarterly, etc.). Channels include email, social, referrals, organic search, and direct.