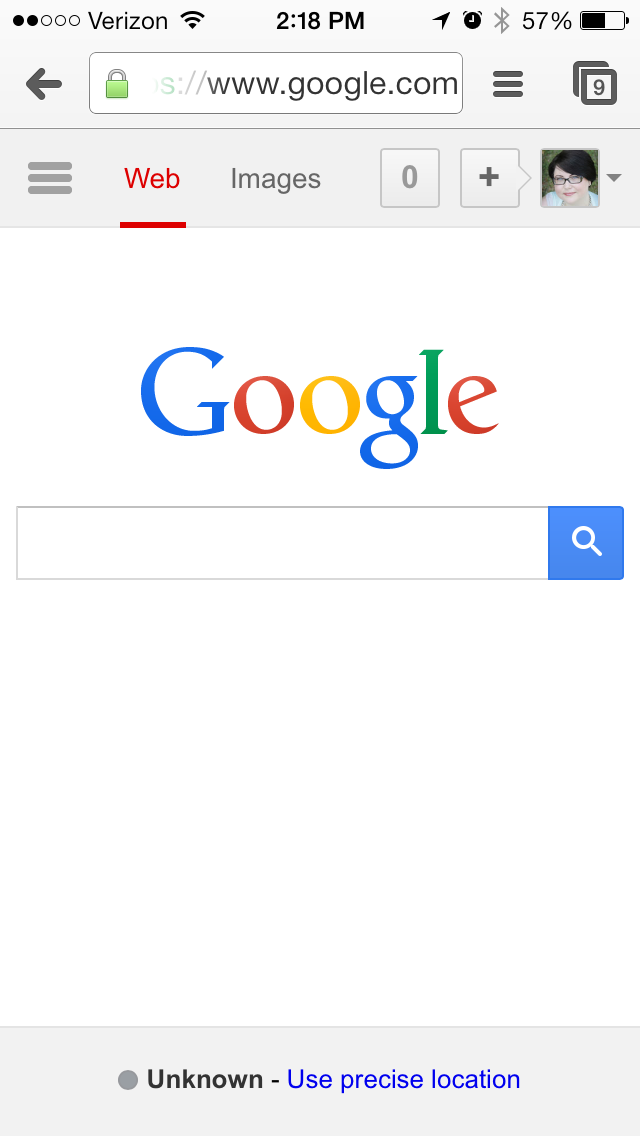 Mobile web browsing has exploded in popularity over the past few years. With the advent of smartphones and tablets, as well as faster network speeds, people have been able to use their phones for more online activities. Additionally, these devices allow people to browse the web no matter where they are. As such, many individuals will have more opportunities to see content on a mobile platform than they do on a traditional computer.
Due to the growing importance of mobile traffic, we've assembled a team of experts to find out how companies can take advantage of this emerging market. In a FOUND Friday Google Hangout, I sat down with the mobile sales manager for WRAL.com, Hanna Gnann, and GinzaMetrics CEO and Founder Ray Grieselhuber to discuss mobile markets.
Mobile Traffic Continues to Build
WRAL, a local news broadcaster in Raleigh, N.C.,  has an outstanding track record with its delivery of mobile content. The station was was the first to ever launch an app for local television and is consistently ranked as being one of the top mobile news sites in the United States. Because of these achievements, I asked Hanna about WRAL's mobile strategy and what the site's viewer traffic was like.
"Right now I think we get about 25 percent of our traffic from mobile," said Hanna. "Our website gets about 108 million page hits a month, so we're at about 25 million page hits a month from mobile, and it keeps growing," she elaborated. In the past two years WRAL has seen its mobile traffic double on an annual basis.
Mobile SEO & Responsive Design
Hanna went on to explain WRAL's mobile marketing strategy. "One of the biggest strategies that we have right now is redesigning our website to be responsive so that no matter which device you access WRAL.com on, you'll have a good experience whether it's mobile, a desktop [computer] or a tablet."
Ray provided his experience with search engine optimization for mobile content.
"A lot of e-commerce companies were getting a lot of mobile traffic you know four or five years ago, and the best practices at the time were to create mobile specific experiences for people," explained Ray. "Google has made it pretty clear that they look for responsive design. They look for single url experiences."
Ray continued, "In general, we're definitely seeing a trend towards responsive and single url for serving experiences on pretty much any device that people would use to access the website."
I asked Hanna to talk a bit more about their decision to move to responsive design and where they stood in the process.
Hanna shared that while WRAL has separate news apps for iPhone, iPad and Android devices, including niche apps for weather and sports, there is uncertainty about the screen dimensions of future devices. "We don't want to keep designing for certain dimensions," she said. Responsive sites will "adjust no matter what the screen size is." She also pointed out that the made-for-mobile site and website look different, and the ultimate goal is to have a consistent look.
Since the Hangout, WRAL launched the new  site, and feedback from users showed an existing demand for access to the mobile site from non-smartphone users. The station decided to reestablish access to the mobile site for those users, which speaks to the importance of listening to what your audience needs and responding in a timely manner. For many companies, using a responsive website does not mean you have a successful mobile strategy.

How Mobile Impacts Advertising 
Expanding on Hanna's response, I asked how WRAL's transition to a responsive site has affected its advertisers. "I'm sure you're having to educate them a little bit. Can you talk about how you are doing that?"
"Until now, we pretty much sold these sites separately so you sell WRAL.com desktop separately, and then we even have separate sales people for mobile," Hanna explained. "A lot of times the campaigns wouldn't even really connect. It would just be one or the other."
She continued, "We've redesigned our media kit and talked to them (advertisers) about the benefits of 'your ads going to be there no matter what device they come from,' and we have to make sure that they submit three different ad sizes so that we can adjust accordingly."
Creating Content that Takes Advantage of Mobile's  Strengths
"I think Airbnb is a really good example of a site that has optimized their smartphone experience and their responsive experience for lots of different devices," Ray shared. He also mentioned that responsive designs are very difficult to get right, and that it is impressive when a company can make images and dynamic content work within a responsive design.
Hanna explained how certain advertising clients of WRAL required specialized content for their own mobile sites that differs from desktop sites. First, she talked about a local bakery.
"We actually designed a separate mobile site for them…you just might have a little bit different behavior on mobile sometimes. For example, if you click on a restaurant, you might just want to find out directions there or give them a call right away from your phone instead of going through a lot of images."
Hanna also shared an example from a new cab company called Taxi Taxi. "What they did on our mobile campaign was they geo-targeted their ads just to downtown Raleigh, where they really wanted to focus on, and once people saw that ad on their mobile phone and clicked on it it went directly to the App Store or Google Play to download their app. So that was their campaign goal–to push app downloads, and obviously that works a lot better on a mobile device rather than on desktop."
Competition from Google Now
"I've been paying a little bit of attention to what Google is doing with Google Now and their cards layout," shared Ray. "They recently started introducing display ads for the first time. You probably saw the news in their search results. It's going to be interesting to see the intersection of that with the card layout design for ads in general because that's something that allows you to scale flexibly across lots of different devices."
"Do you think that content producers are going to see those ads as competitive?" I asked. "For example, with a news station, if they have weather and sports, those are some of the things that Google is surfacing right away when you start a search. Do you think that's going to be viewed as competition?"
Ray responded saying that with all the different things that Google is doing, they are trying to make search functionality blend very much with the idea of all of their properties being destinations for people.
"You could argue that entire businesses were launched and grew on search traffic," he said. Ray explained that services such as currency conversions, flight lookups, and temperature conversions are all being integrated into Google rather than requiring their own separate website.
Launching Your Brand on Mobile 
"The businesses that we work with, a lot of times they have no mobile website," said Hanna. "Just for ad campaign purposes, I've started converting their sites to mobile just to make it work and some of those have actually done redirects so they can use that as their actual mobile site. I think it's better than nothing."
Hanna went on to explain that it is essential for people to have a mobile site and that they should create something mobile friendly as soon as possible.
For businesses looking to jump into mobile quickly, Hanna recommended DudaMobile. "It's really easy," she said. "You just plug in the url, and it converts it."
"Dudamobile is great," Ray agreed.
"In e-commerce, people are just seeing mobile traffic take off because the behaviors that lend themselves to certain types of purchases really do well on mobile," he continued. "Some of those companies they're already well down this path and everyone is, if they haven't done it yet, scrambling to get responsive design really working for them. And I would say another kind of aspect from a content and session unification perspective is basically ensuring that sessions and activity that has happened on one device carries over to another."
Monitoring mobile traffic is important for anyone with a website and/or mobile site. Google Analytics provides these insights, and Hanna shared that WRAL uses Adobe SiteCatalyst.
From a content perspective, there are best practices on how you should be formatting your content for web, and I think a lot of those carry over for mobile too. For example, including headers in your content can help break it up and make it more consumable. Placing your key points, using inverted pyramid style works great for mobile readers because they may not want to spend a lot of time reading a long story on a small screen. This may not be the same for tablet users, so it's important to consider this in your mobile strategy.
Hanna also mentioned that sponsored content is a trend that becoming more popular because it can provide similar experiences across all devices. It enables advertisers to have a consistent presence.
Watch the hangout below, and to subscribe to be notified of our next FOUND Friday hangout.