The end of the year is a time when we look back at what worked and what didn't and get our content marketing and SEO initiatives in place for a successful start to the New Year. This is a good time to make sure you have a plan in place to accurately measure content and set your editorial calendar for next year based on what worked and what didn't.
When we look at content effectiveness, it's important to consider exactly what aspect of our content has been successful. What about your content is resonating with your audience? Are you gaining share of voice through your content message, the medium you use to distribute your content, or the method you employ to publish your content? Once you know exactly what content factors are attracting your audience, you can capitalize on those successes to plan future content.
Medium, Method, and Message
I've talked a lot about the medium, method, and message before. To recap, the medium is the type of content and can include:
video

blog post

slide deck

ebook

podcast

white paper
The method is the channel you use to publish your content including:
YouTube

Instagram

Vine

Pinterest

Facebook

LinkedIn

Twitter

SlideShare
The message is what you say and can include:
campaign message

tag line

feature

benefit

topic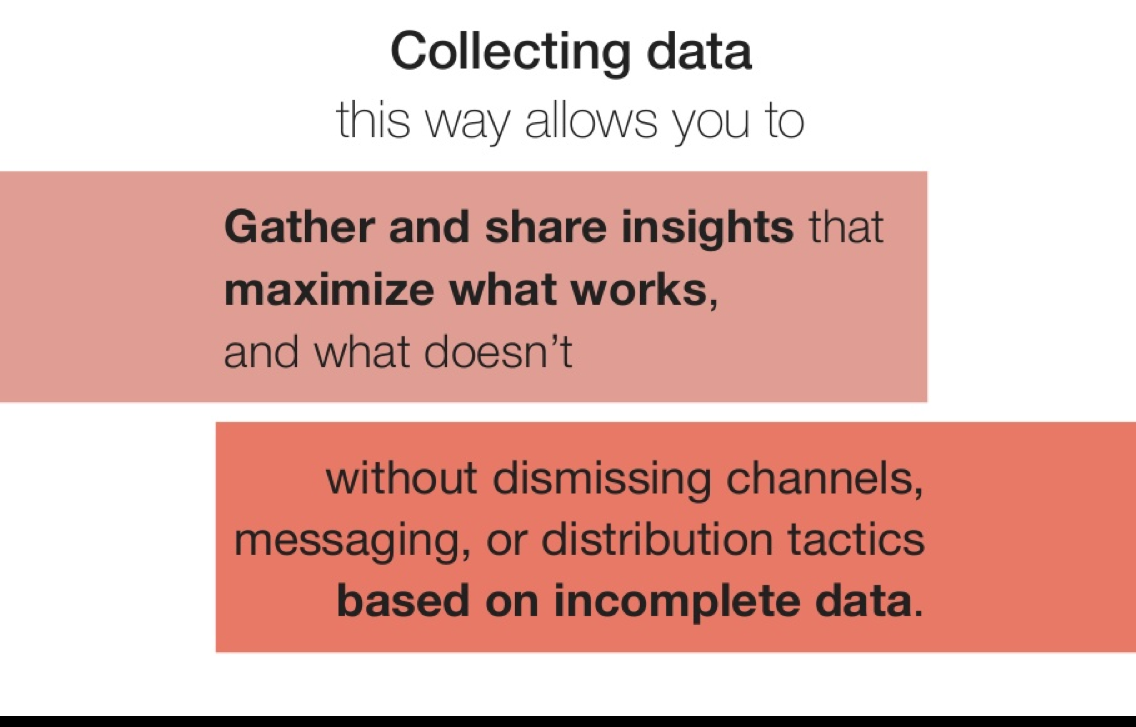 Once you segment out your content measurement based on the medium, method, message model, you'll be able to get real insights into why your content is working or not. Once you know what your audience is responding to, it's easier to create content that addresses those preferences.
In other words, if you find that a specific message or topic has gained a lot of interest, you may want to leverage that message on other mediums or through different channels. However, if it's the medium your audiences like, you may want to take some existing content and recreate it on that medium to see if you get more interest. If your audience is largely coming to you from a specific channel and you haven't published all your content there, start a campaign to get that content out to those audiences.
Looking at the medium, method, and message separately may give you an opportunity to get additional audience engagement without creating brand new content. Maybe you have existing content that just needs a refresh or needs to be distributed differently.
Track Competitor Content
It's useful to use the medium, method, and message measurement system to keep track of competitor content, as well as your own. If your competitor is constantly taking traffic from you in one particular area, take a look at what they're creating and compare it to your own content. You may find they're beating you on a specific channel or a particular medium and you'll only need to re-purpose or re-distribute content you've already created to win back your audience.
If you've already created keyword and content groups (a strategy I highly recommend), you can compare your content at the keyword level to see if they're gaining readership through specific topics or perhaps through content that uses keywords more effectively.
Tracking competitor content is easier if you have a tool that automates the process for you. You should also be looking for something that can discover new competitors based on the important keywords and topics you're creating content around. The digital marketplace changes quickly and you may get blindsided by a new player or an existing competitor who is distributing content that competes with your own. Look to discover new content and competitors at least once a quarter to make sure you're not losing your audience without knowing it.
Use Social Media to Know What's Trending
The best new content ideas come from answering questions and joining in on discussions your audiences are already having. Monitor various social media sites and forums, like Quora, to discover topics that are consistently discussed. Before you rush off to create new content, consider looking through existing content to see if you have already created something around this topic. You can refresh content to make it more current and to reflect how people are talking about a topic currently.
If you don't have content that addresses questions and hot topics on social media, consider adding those topics and phrases to your editorial calendar and create new content to match. Look to your medium, method, and message measurement statistics to help you decide how you'll create the content.
Creating new content doesn't have to be a huge project, record a short video or fill in a landing page template and share your content on the social channels where the topics are being discussed. You can always go back to those topics and create other content such as blog posts or slide decks later.
Focus Your Content Creation on What's Working
If you've struck content gold with a particular area, make sure you're utilizing it. If you've created a large following on a specific channel or particular content type, revisit your existing content and determine if it can be distributed there as well. If you have a message that is resonating, be sure you are using those topics and keyword phrases across lots of different channels.
Video and podcasting are becoming more popular as mobile devices are used more widely and by a wider audience. If your medium, method, and message measurement results show that your audience is responding to video, leverage that medium for a more messages:
case studies

product overviews

instruction guides
Content creation that leads to conversion will target the aspect of the content that's working. Set up your measurement model now to take advantage of the medium, method, and message. To get the best picture of where you need to make content improvements, you'll want to make sure you've set up:
Competitor discovery

Keyword discovery

Keyword groups

Content groups
In 2016, marketers and SEOs will want to make the most of the limited resources at their disposal. Make sure you're efforts are focused on expanding the things that are working and eliminating the things that aren't.
If you need help setting up a measurement system that will help you create content that converts, let us know and we'll help you get all the insights you need.